Despite all the recent disputes between Ukraine and Russia along with other political issues, Ukraine has been able to overcome all of it. Ukraine recently has been able to attract a lot of tourists from all over the world.
According to the report, there were over 14 million tourists visiting Ukraine in 2018, and the tourism industry is getting better every year.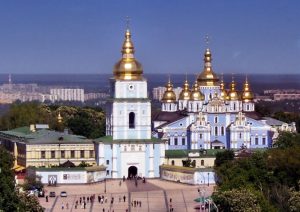 Image Source: Wikipedia
There are plenty of things that you can do in Ukraine, which are quite common and filled with fun. You can easily book American airlines tickets and fly to Ukraine without any issues. Many guides can help you explore Ukraine, but they may miss out on unusual things that you need to see in Ukraine.
7 Odd Things in Ukraine that You Must Observe
After landing on Ukraine airport, you might want to rest in a hotel and do all common and usual things when you visit a new place like roaming around the city area, trying local foods, and so on. Once you finish walking around the city, you should make some time out of the schedule to observe things that I'm about to list here.
1. Do not miss out Chernobyl
The first unusual area that you must visit is Chernobyl. It takes around 2 hours of ride from Ukraine capital to reach Chernobyl area. However, one cannot access this area freely because of the nuclear power accident in this place.
With that said, the organized visit to this place is still possible. The guides will offer all the safety precautions that you need to take to observe the contaminated areas of this place. At very first look, you might be scared of the scenario, as it is horrific. The damage scale is massive, and it is quite horrifying to see the enormous damage that a human blunder can cause in this Earth.
This incident has inspired great virtual reality episodes, computer games, along with Transformers: Dark of the moon. It is not going to be a pleasant experience for those who do not want to observe mass destruction, so keep this in your mind before visiting this place.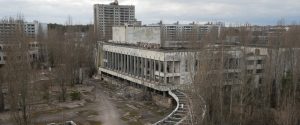 Image Source: ABC News
2. Be amazed by the view of degustation of holodets
You will be surprised, and some of you might even feel unpleasant to observe holodets, which is a unique Ukranian aspics. This thing includes a frozen broth in combination with pieces of meat inside of it.
The cooking style of the dish not only feel bad to watch but also to read. At first, you need to boil pork legs and then add more chopped meats in it. After that, there is a waiting phase of around 6-7 hours before it is ready to consume.
Right after you observe Ukrainian people consuming it with delight and the kind of festivals Ukrainians observe, you will be amazed right at the moment. The food habits of Ukranian with every festival is like out of the world as this one. But, there is a good chance that you might find this food tasty, despite feeling unpleasant to look at this dish.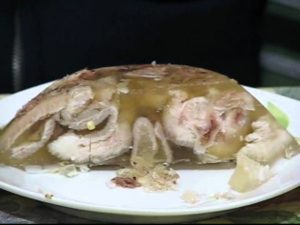 Image Source: YouTube
3. Explore abandoned observatory
Bialy Slon is an abandoned observatory that you need to visit, and it is also Ukraine's highest mountain construction. In the winter season, you cannot see any of it, and for that reason, we also call it "white elephant." The only thing we can see in the winter season is snow, and it looks exactly like an animation.
This observatory is not in operation, and it has already been over 70 years since its closure. However, we can see old pieces of furniture and pieces of equipment inside of it. With that said, it is quite a challenge to reach it as it lies in Pip Ivan Mountain and is in the height of 2028 meters, and, i.e., 6,653 ft.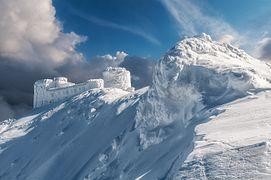 Image Source: Wikidata
4. Roam around Lviv, a historical city
Lviv is a historic city that is fun to explore. UNESCO has listed Lviv, one of the seven World Heritage Sites. Here is an image of this city.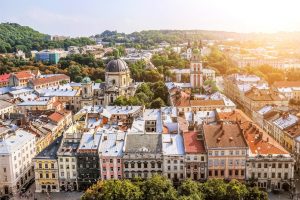 Image Source: leo express
You can observe the stunning museum and magnificent Cathedrals in this city. You will be traveling through narrow cobblestone streets, and there are also plenty of small and cozy restaurants in this area where you can relax and enjoy a variety of delicious meals.
There are shops in this area where you can find lovely souvenirs that you can take with you to your friends and family. The charming atmosphere, unique city structure, and friendly residents will make you fall in love with this city.
Relax, enjoy delicious meals, take a walk, and observe historical sites in Lviv city.
5. Chernivtsi for observing Hogwarts in reality
Do you want to see a palace that is very similar to Hogwarts? If yes, Chernivtsi is the right place for you to step in. It is like a dream come true for Harry Potter fans once they visit this place and observe the palace.
Dalmatian and Bukovinian metropolitans used to live in this castle, but now people have transformed it into the University of Chernivtsi. It is the top university of Ukraine at the moment.
It is also the UNESCO World Heritage Objects. So, imagine how it would feel like to research and study in this university.
There is a sizeable calm park around it where you can walk around and enjoy the sound of the birds.

Image Source: Wikipedia
6. Kherson Oblast for checking out oldest European nature reserves and exotic species
Askania-Nova is another historical site in Ukraine that makes it to the UNESCO listing. It is also among the largest and the oldest European natural reserves. This natural reserve is perfect for nature lovers to explore and the one who established it was also a lover of nature, and his name is Friedrich Falz-Fein.
Friedrich gave up even his belongings to create this reserve. He traveled different parts of the world and bought many exotic plant and animal species in this area and made the environment favorable for those plants and animals.
There are over 430 species of plants and animals in this site. Some of the species that you can find here are not even found in their native place.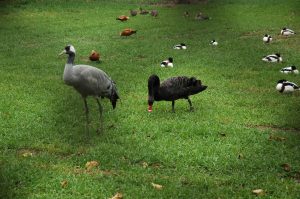 Image Source: Wikimedia Commons
7. Rivine Region
Rivine Region, also known a the Tunnel of Love, is one of the most attractive destinations of Ukraine. It is only around 2 miles away from a railway stretch, and we can see trees surrounding this place.
It is an excellent destination for couples as the name sounds. The time when you may want to visit depend entirely on your interests. For instance, there is a season for green trees, white-snow covered branches, bright and colorful foliage in this place.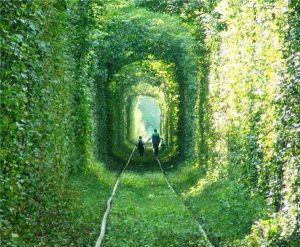 Image Source: Kyiv Post
Over to You
You will maximize your memory and fun in travel if you do not miss out on significant activities that you must do in a new city. Often, it can be stressful to plan everything on your own that is why it is better to get a travel guide with you.
With that said, reading articles like this and getting information on what to do will certainly help you get the most out of your travel plans.
By visiting the places that I've mentioned in this article, you will add seven exciting and unusual things from Ukraine not only in your photo album or Instagram albums but also in your mind. Moreover, you have plenty of things to share from your memory.
Would you want to add more unusual places to this list? Feel free to share your ideas and experiences with our readers by commenting below.
About Post Author
.