What is it like taking the train in Saudi Arabia? It might not look like it, but Saudi Arabia is actually a pretty vast country! And while desert and sand is gorgeous, it's not the most convenient when it comes to rapid transportation. However, with its great plan of infrastructure improvement called Vision 2030, Saudi Arabia is working on its public transportation game and the land of oil won't rely so much on cars and planes anymore.
The new train service in Saudi Arabia is currently is spread amongst two companies – SAR and SRO – and most of the stations of the SAR network have been built in the last couple of years or are being built as we speak.
The service is currently being constructed but it can already be used at certain stations and the experience is actually quite nice! Saudi trains are brand new and the tickets are very cheap. A fare from Riyadh to Qassim, for example, which is a three hour ride, will only set you back 24 SAR (USD 6.40 at time of writing).
Taking the train in Saudi Arabia – getting tickets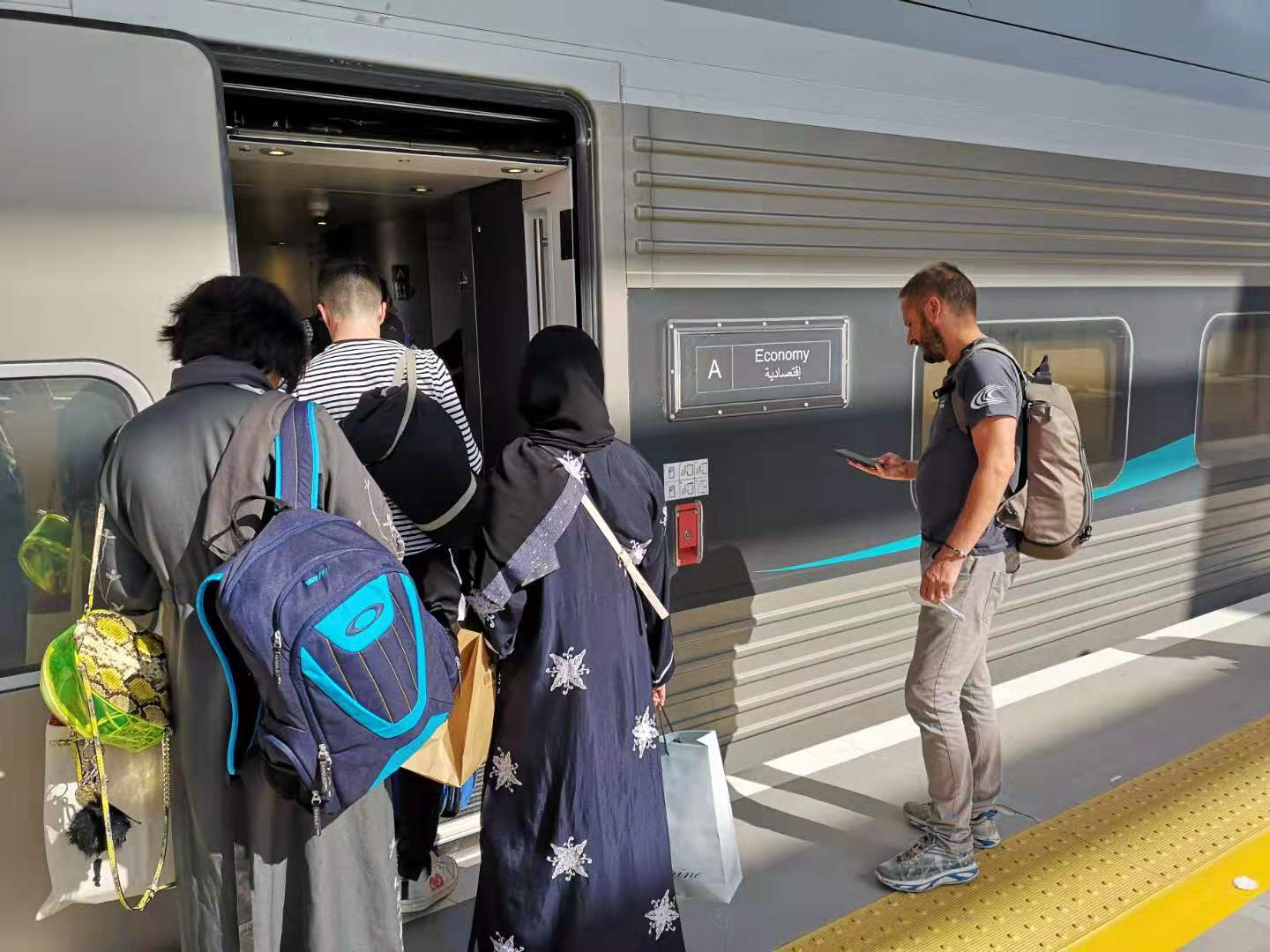 Tickets for the trains of the SAR can be bought online, by phone or on arrival at the station. The tickets aren't the easiest to book, sadly, as the website is quite clunky and requires a Saudi phone number. However, tickets can be booked with foreign credit cards as well as local modes of payment such as the Sadad Bill. The trains are not too crowded so it is somewhat of a safe bet to get them at the station directly, although you might also want to ask a Saudi friend to do it for you (or let YPT deal with it).
Getting the train in Saudi Arabia – Saudi Train Stations
The train stations of Saudi Arabia are brand new and look more like airports than what you'd expect of a train station. In fact, the station in Riyadh has cafes and restaurants, and is quite spacious. Before boarding your train, you'll go through security which is exactly like an airport security check.
It is possible to check in bigger luggage to avoid taking up your space on the train; this is done easily upon presentation of your tickets.
Facilities when taking the train in Saudi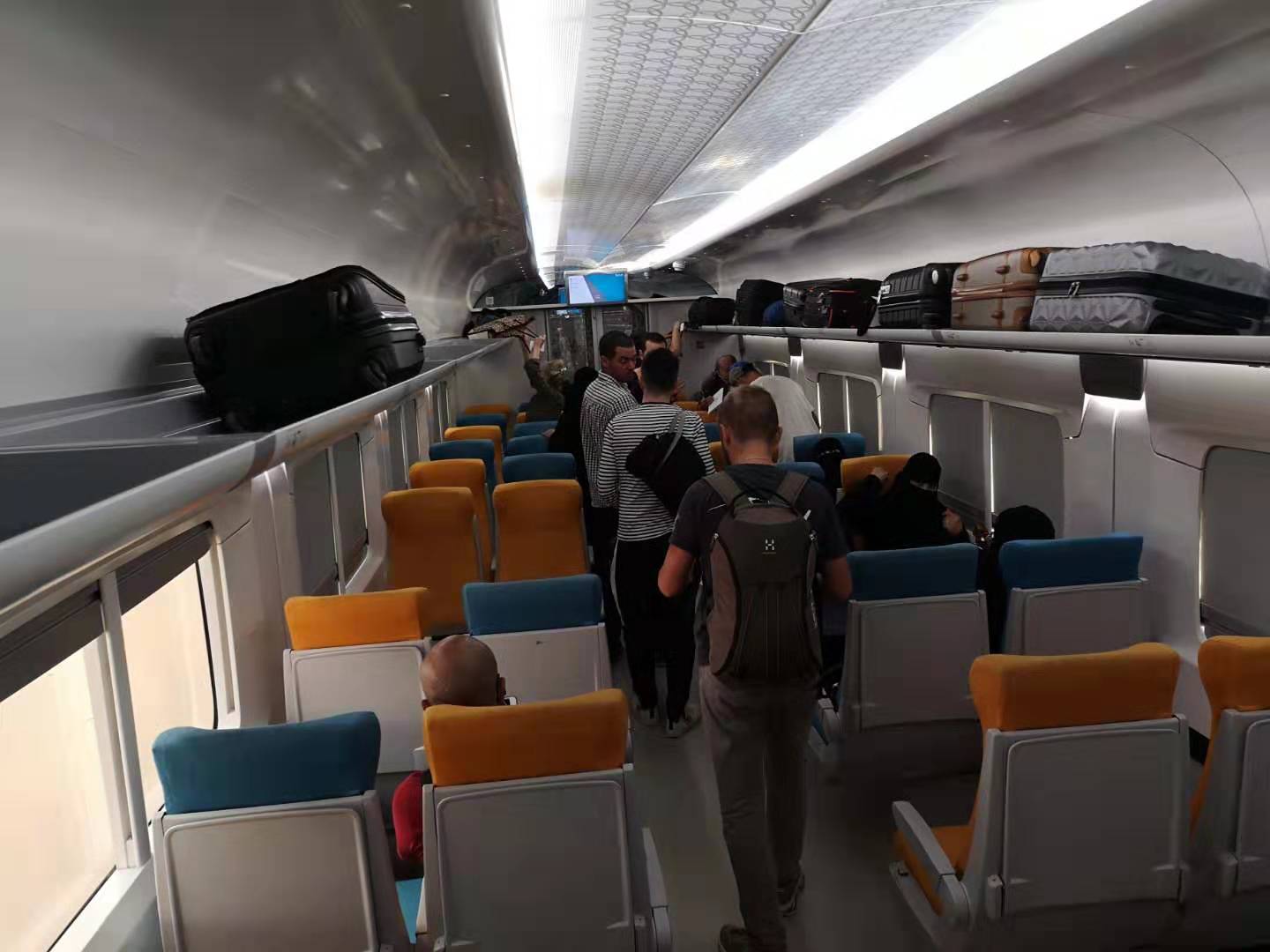 Saudi trains come with comfortable seats (plenty of legroom) that all have a tray as well as USB and AC outlets. The train also have high-speed WIFI connections – what more could you want? Each carriage has its own washroom, which is kept sparking clean throughout the trip.
Trains have two kinds of seats: the regular ones and smaller private booths which are more expensive.
The trains have a canteen car where simple snacks are served.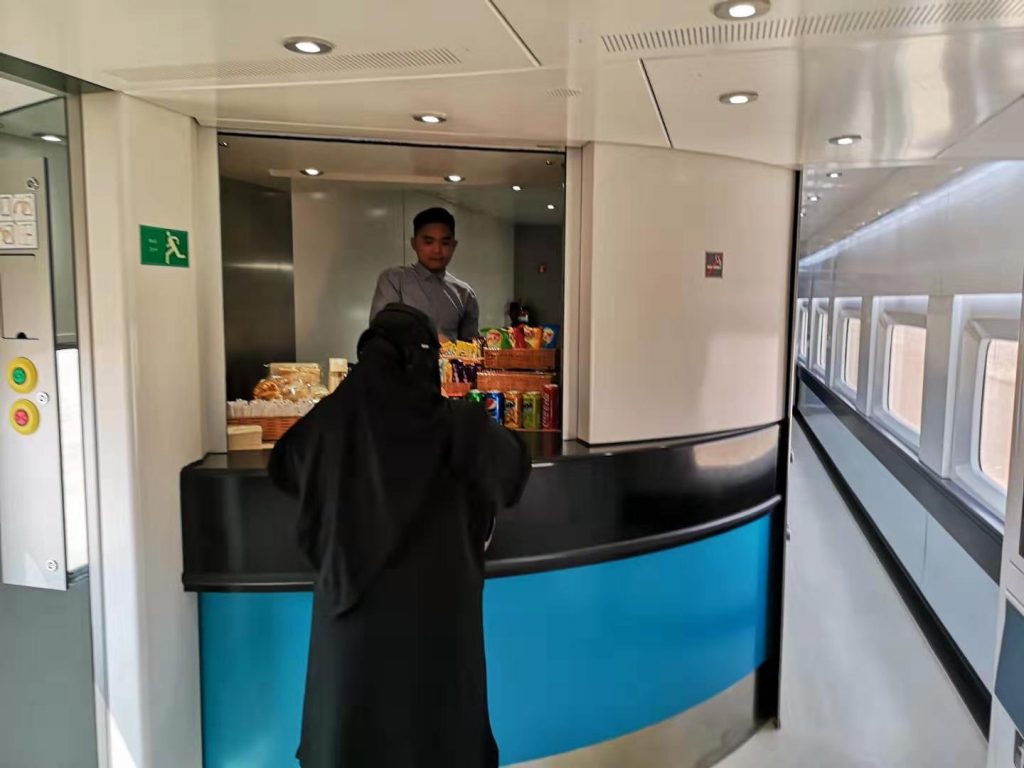 All in all, trains in Saudi Arabia, however limited the network is at the moment, are a formidable way to cover distance and see more of the country.
YPT takes the train in Saudi Arabia on every one of tours. Experience it yourself as part of our Middle East Mega Combo!
About Post Author
.