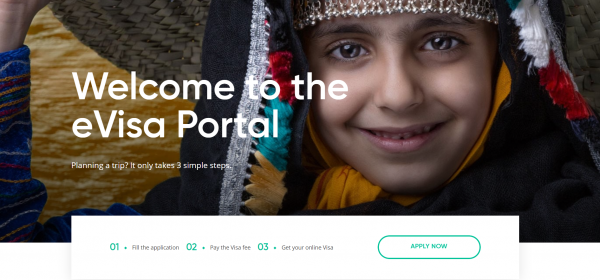 Saudi Arabia, the long out-of-reach kingdom, birthplace of Islam. It has been on travellers bucketlist for a very long time but, until very recently, it was one of the hardest countries to get into due to a very tough immigration policy which meant tourist visas simply didn't exist. For a long time, people who visited the Kingdom of Saudi Arabia were either working there, on a business trip under the invitation of a local company or pilgrims visiting Mecca. Recently, Saudi Arabia has been toying with the gates it previously kept tightly shut. At first, it allowed travellers to come at very specific times to assist special entertainment events such as formula-e races or concerts under a visa scheme called the Sharek visa. Since Friday however, the Kingdom of Saudi Arabia has rolled out a comprehensive tourist visa policy.
Hard to believe
For an extremely long time, tourist visas to Saudi Arabia have been talked about, planned and promised. Dates kept being put in places only to be pushed back. This time however, it's the real thing. Airport databases have been updated to information clerks at the check-in counters that an e-visa could be arranged and the website for this e-visa has been rolled out. We are also getting reports of people successfully applying and receiving their e-visas. The process is described as very straightforward and taking less than 30 minutes.
Who it is for
At the moment, citizens of the United Kingdom, all countries in the Schengen Zone, the United-States of America, Australia, New Zealand, Canada, China, Singapore, South Korea, Brunei Darussalam, Malaysia, Kazakhstan and Japan can apply for the visa on the website.
How to apply
Citizens of the countries previously mentioned can apply for a visa through this website. First, creating an account is required. At this time, we have to report that some people cannot get past this step as it seems that it is not everyone that gets the verification email necessary to create the account. It seems some kinks still need to be ironed on the website.
Those who do manage to create an account can then apply for a visa and, after the application, it is delivered to them within 30 minutes. In order to get a visa, people will need to pay the fee only via a credit card, buy medical insurance (which is done on the website) and provide an address in Saudi Arabia (an hotel will do).
Visa Details
Once it is delivered, the visa is good for one year and is a multiple entry visa allowing to spend up to ninety days in the country. That is, a total of ninety days spread out throughout the visits with a single visit's maximum duration being ninety days (which would mean depleting the visa in one go). The visa is available to both Muslims and non-Muslims but do not allow access to the holy sites of Mecca
The visa as no restriction on genders, with women able to travel to the Kingdom of Saudi Arabia unaccompanied. It also seem that while mentions of "having to be modest" are found on the website, it is not required of female foreign tourist to have to wear a headscarf or an abaya.
The cost of the visa is SAR 440, consisting of a base fee of SAR 300 and a health insurance of SAR 140. VAT and payment processing are extra charges
YPT has conducted a few tours to Saudi Arabia in the past year and it is with great enthusiasm that we will head to the Kingdom of Saudi Arabia very soon now that the visa process has gotten much simpler! Watch this space for imminent tour announcements! Get in touch to join our waiting list!
About Post Author
.