There are few place sin the Philippines where one might actually feel cold, but mountain top Sagada is one of them. Temperate weather aside though there is much more to visiting this town, such as the indigenous people, street food, great wine and of course the hanging coffins!
How do you get to Sagada?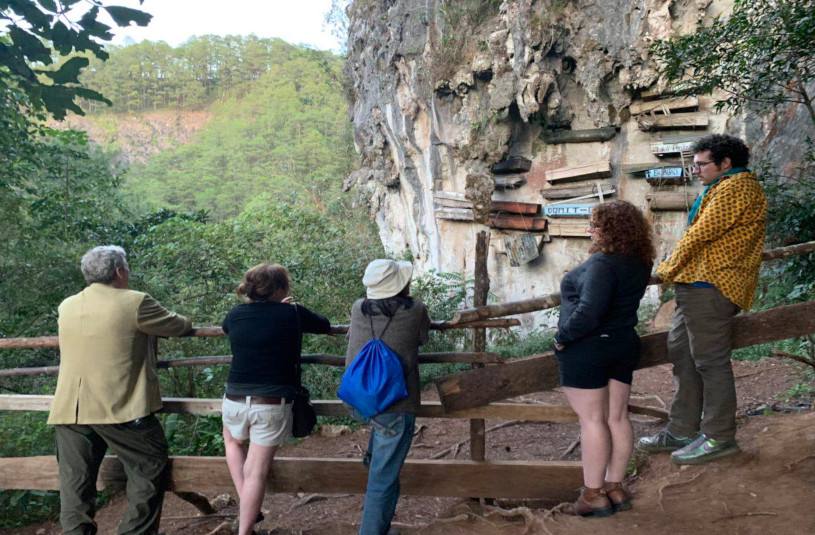 Getting to Sagada is no easy feat and you will need a vehicle as there is no airport here. Generally speaking you get here via the also temperate Baguio with it being about a 5-6 drive up very winding roads.
Baguio is about a 4 hour journey from Angeles City, the party mecca of the whole Philippines. Baguio itself is also a great little town with lots to do, as well as being the most haunted in the whole Philippines, alas I have not one there yet.
The journey itself while long is also amazing with you getting to see rice terraces and some frankly amazing mountainside views, as well as rivers and lakes that can be swum in.
Where to stay in Sagada?
Despite the relative difficulty in getting here it is a relative tourism mecca and there are there are higher end hotels in town, but also a whole heap of homestay's, guest houses and other out of town quaint places you can lay your hat.
Therefore all budgets are catered for, although many out of town will need a vehicle. We personally say in a very quaint little house with private rooms and a great mountainside view.
What is there to do in Sagada?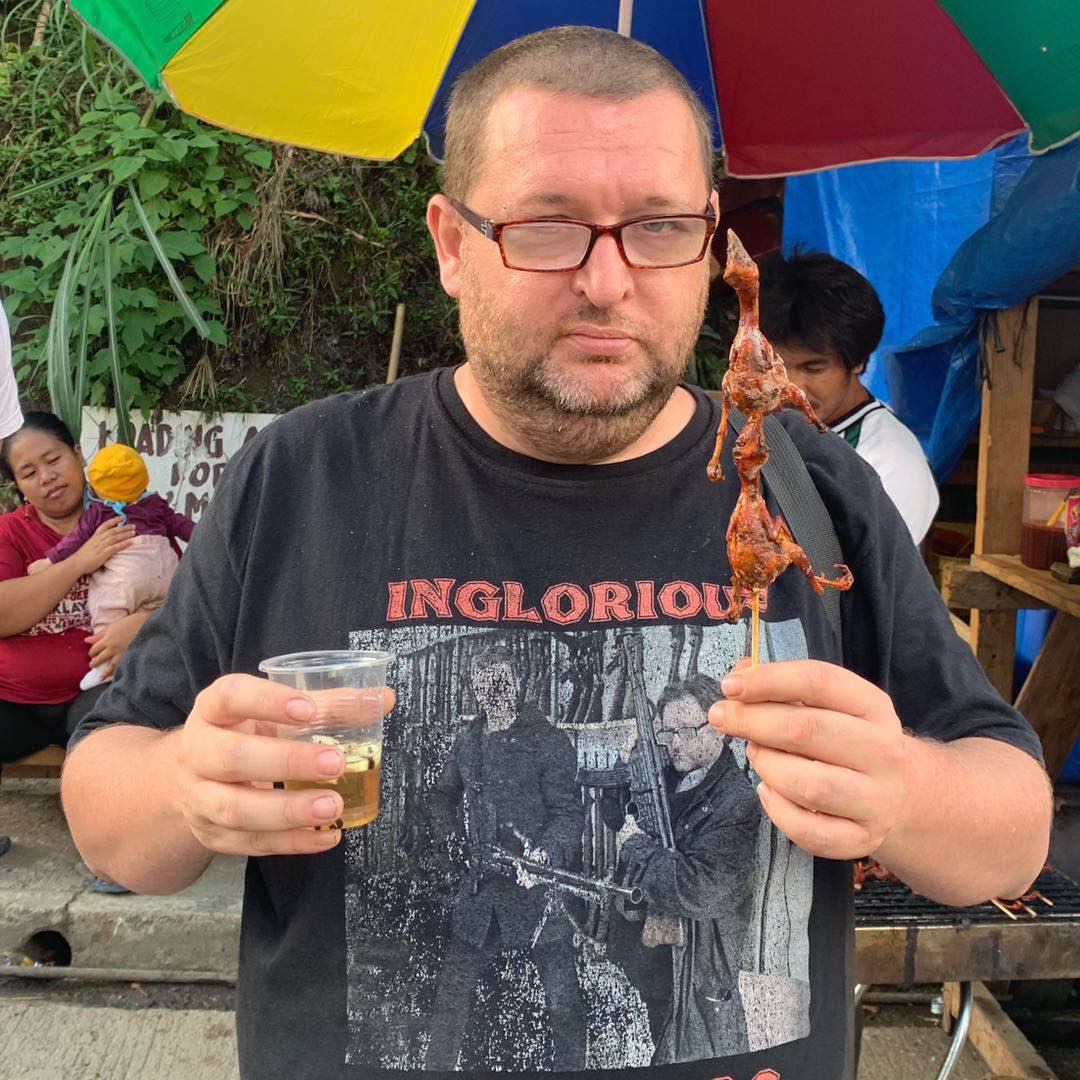 Sagada is no party town and you will need find the girly bars, or street walkers of the less savoury parts of the country. This is a nice family place with a small winding main road, quaint cafeterias, small bars, good restaurants and a local wine scene.
I won't say that Sagada wine is good, but it is very unique and at least is made in the right climate. There are also numerous fruits grown here that can be picked up, as well as markets which can visited on the periphery of the town.
The main reason of course to visit here though is the Hanging Coffine of Sagada, which we shall cover next!
The hanging Coffins of Sagada
The main tourist site here is the hanging coffins. Now these are an amazing sight, despite the long hike to get there and back. Although with that being said there are much less than you'd hope for.
Is it worth the 6 hour journey to Sagada just for the hanging coffins? Opinions differ, but we certainly think it makes our Extreme Philippines Tour that bit better!
And as ofr the hanging coffins themselves? They are far from uniquely Filippino thing having been practiced in China, Indonesia and other pats of the Philippines. They story in the Philippines and Sagada though is such. They are practiced by the Kanlanaey people of Sagada who were formerly head-hunters and due to their locationw ere left alone by Spanish, American and for a while even Filipino settlers.
To read about the Kankanaey People click here.
Studied by archaeologists their exact age is unknown, but we do know they are "buried" in small coffins in a fatal position – as in to exit the world as you entered it. They are then hung from low-lying cliff-edges where it is posseble to go visit them and still even open up the grave.
While still practiced today it is far from the main way most of the tribe are buried, with it being reserved for the distinguished.
Nighttime in Sagada
The Hanging Coffins are best hit just before sunset after which you can take a troll down the Sagada night market. Here you can pick up Sagada wine, unique, and does the job. Food wise there are local and international restaurants, but best of all is street food Sagada. This consists of Balut, 3 day old duck and for the less adventurous simple meat on a stick.
Then grab your wine head to your homestay, drink, talk and enjoy the cool weather. Glass of Sagada wine in hand.
About Post Author
.