by Andy Khong

Principality of Hutt River (PHR) was a micronation in Australia which issued its own passports, stamps, first day covers, coins, and had its own government office, post office, non-denominational royal chapel, flag, museum, army, navy, and once declared war on Australia. PHR even established diplomatic relations with other micronations around the world.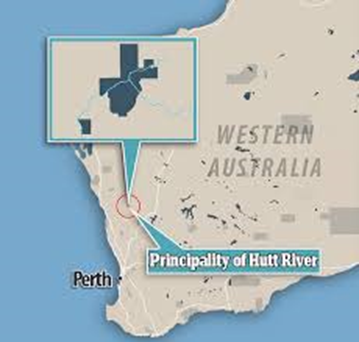 Location of Principality of Hutt River.

PHR is located 595 km (372 miles) north of Perth (capital of Western Australia), with an area of 75 square km (29 square miles). Leonard George CASLEY and a few farmers had a dispute with the Western Australian (WA) government in 1969 over wheat production quotas. CASLEY lodged a compensation claim, but when he realized that the WA government was seeking to compulsory acquire his land, declared it to be an independent country on 21st April 1970.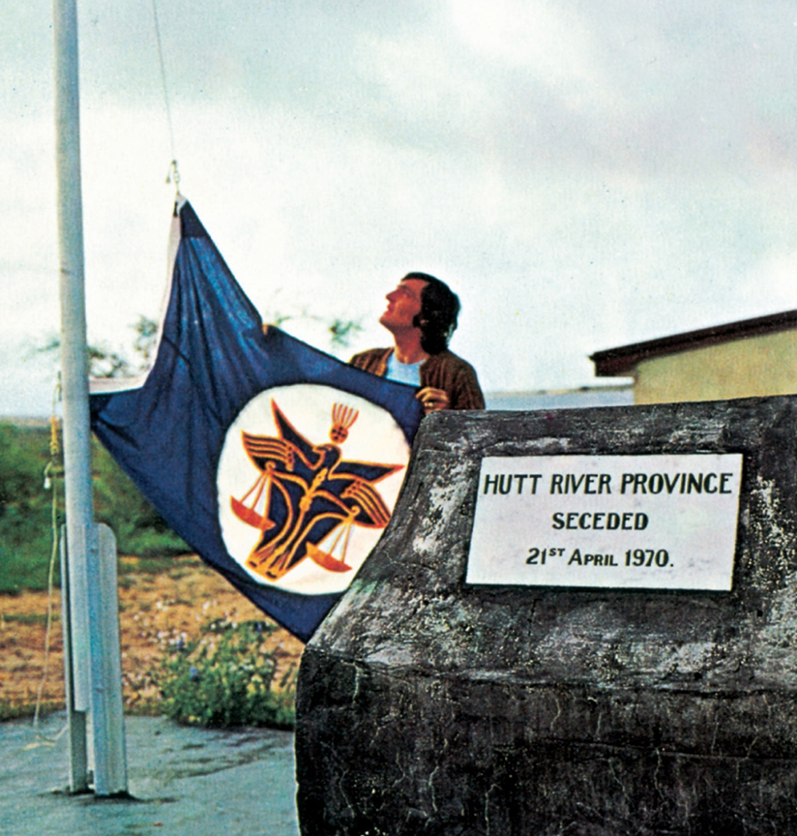 Flag of Principality of Hutt River.

CASLEY claimed that the WA government had no authority over his land, and he believed that by declaring it a sovereign state, he would be able to negotiate a better deal for his wheat production. When the Australian, and WA governments started bringing vexatious charges against him for the secession, CASLEY crowned himself as, "His Majesty Prince Leonard 1 of Hutt" as a symbolic gesture to establish his sovereignty over the land he claimed as an independent country. By declaring himself as the head of state, he was attempting to assert that he had the ultimate authority over the land and that the Australian and WA government had no jurisdiction over it. CASLEY also believed it would grant him protection of the British Treason Act of 1495, which provides anyone who interfered with the de facto King of a nation monarch's duties could be charged with treason.

The Australian government never recognized the independence of PHR although since secession, all social security benefits were withdrawn, with PHR residents not being able to receive pensions, medical benefits, educational allowances, child endowments, benefits paid to war veterans, and although voting is compulsory in Australia, all residents of PHR had their names removed from the Australian electoral roll. Residents of PHR have insisted that they are "non-residents of Australia for Income Tax purposes" and refused to pay tax or lodge Income Tax returns to the Australian Taxation Office (ATO).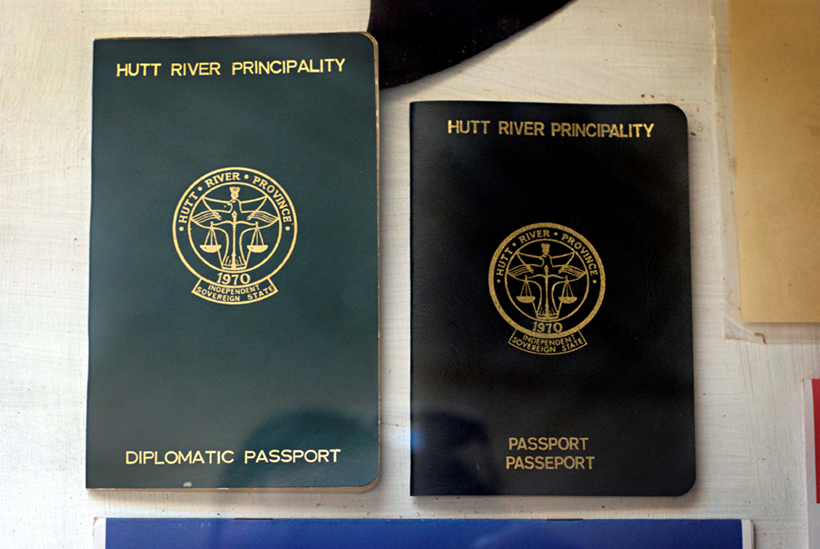 Passports from the Principality of Hutt River.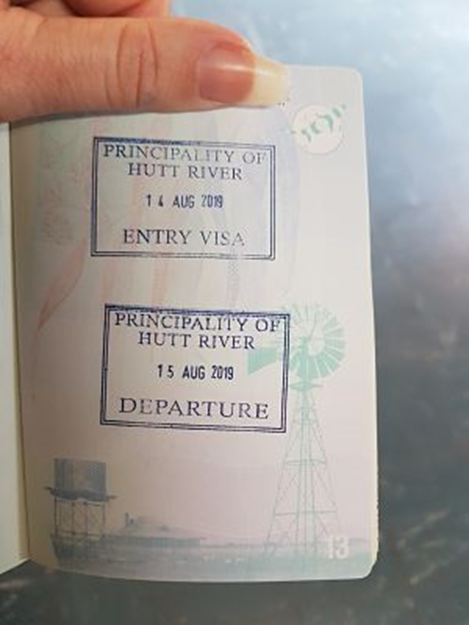 Entry & Exit stamps from Principality of Hutt River.

Prince Leonard announced in January 2017 that after 45 years on the throne, he abdicated in favour of his youngest son, Prince Graeme, and the principality declared that it was no longer a sovereign state, but instead a "private estate" subject to Australian law. The Supreme Court of Western Australia ordered Prince Leonard to pay AUD$2.7 million in outstanding taxes and penalties in June 2017, and the ATO began legal proceedings to recover the money.

Sadly Prince Leonard passed away in February 2019. The Principality issued a press release in December 2019 to announce that it would be closing its borders on 31st January 2020, citing declining agricultural revenue, and a decline in tourist numbers.

"He saw the unjust position governments were placing people in and he fought against that. Certainly out of necessity to save his family's farm but it was bigger than the Casley family, it was a Human Right that needed to be saved. Surely natural justice is what keeps us all at peace? 
With his skills and determination he took on the West Australian State, Australian Commonwealth and British Governments. Not to mention when the Australian Government at one stage called on the Government of the USA to assist in blocking the Principality's growth. There he stood with his steadfast wife, Shirley Joy, a person Leonard classed as his equal with her special loving, quiet yet strong traits taking on them all."
(http://www.principality-hutt-river.com/Media_Release/PHR_MEDIA_RELEASE_27_Dec_2019.htm)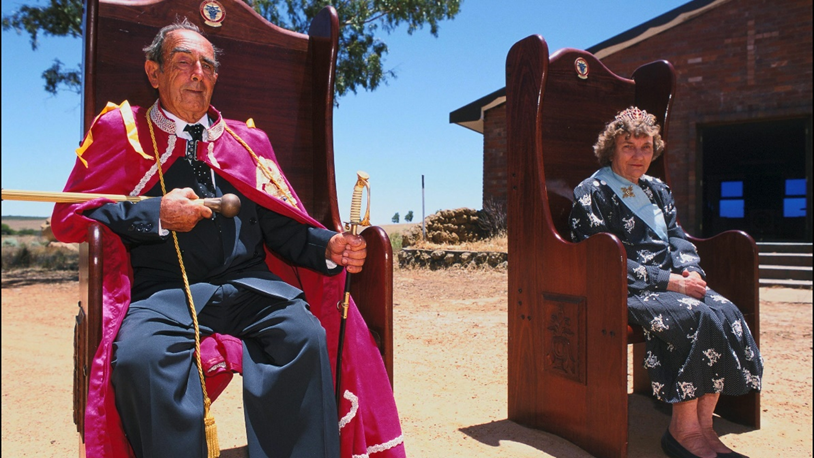 Prince Leonard and his wife Princess Shirley outside the Royal Chapel of Principality of Hutt River.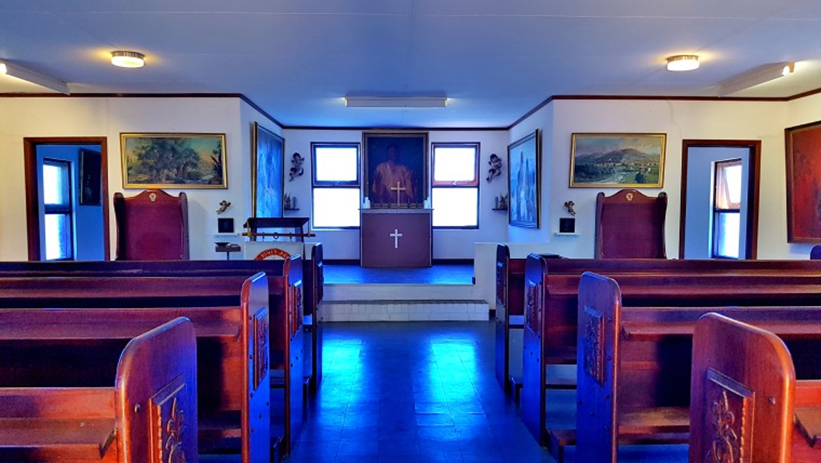 Inside the Royal Chapel of Principality of Hutt River.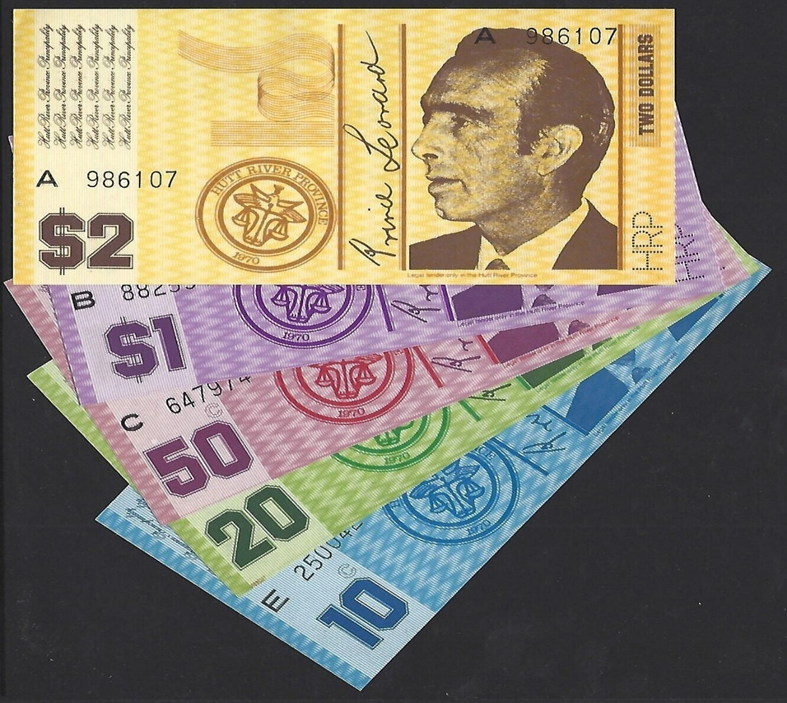 Currency of Principality of Hutt River.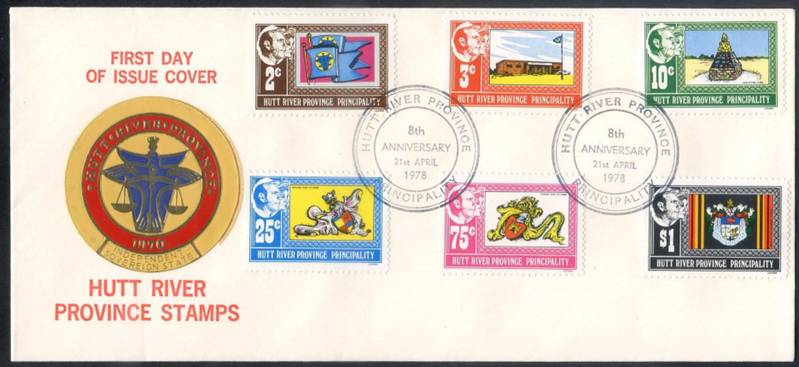 First Day Cover and stamps from Principality of Hutt River.


5 Micronations still better than Brexit: https://www.youngpioneertours.com/5-micronation-visit/

About Post Author
.