Introduction
Located on the banks of the Taedong river between Moran Hill and Okryu Bridge, Okryu-Gwan Restaraunt (옥류관) is one of Pyongyang's most iconic eateries and easily the most famous Pyongyang Cold Noodle restaurant.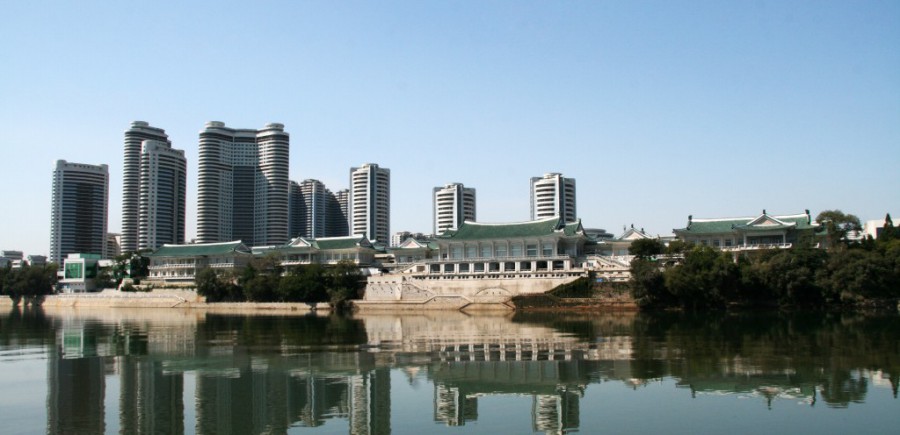 Opened in 1960 and renovated in 2008, the building contains one main dining hall and two separate dining wings. The total space of the restaurant is 12,000 square meters and can facilitate 2,000 diners at a time.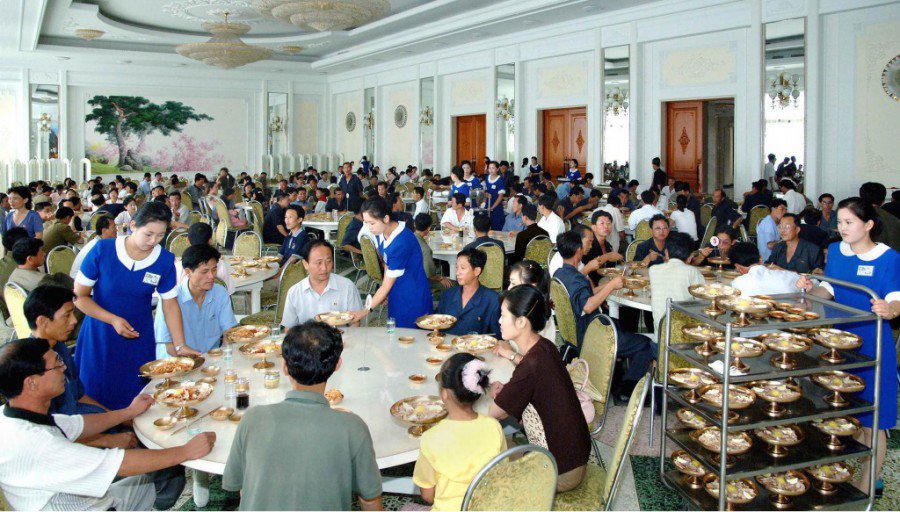 Eating at Okryu-Gwan
The main dish served here is Pyongyang Cold Noodles. Popular dishes to have as a companion to cold noodles include pheasant, jijim (pancake), onban (rice with beef soup) and jongol (beef casserole).
If visiting Okryu-Gwan during the warm summer months we recommend asking to sit in the outdoor terrace area.
Veterans of the Korean War are entitled to eat cold noodles for free at the restaurant on July 27th the day North Korea celebrates the end of the Korean War known as Victory day.
2018 Inter-Korean Summit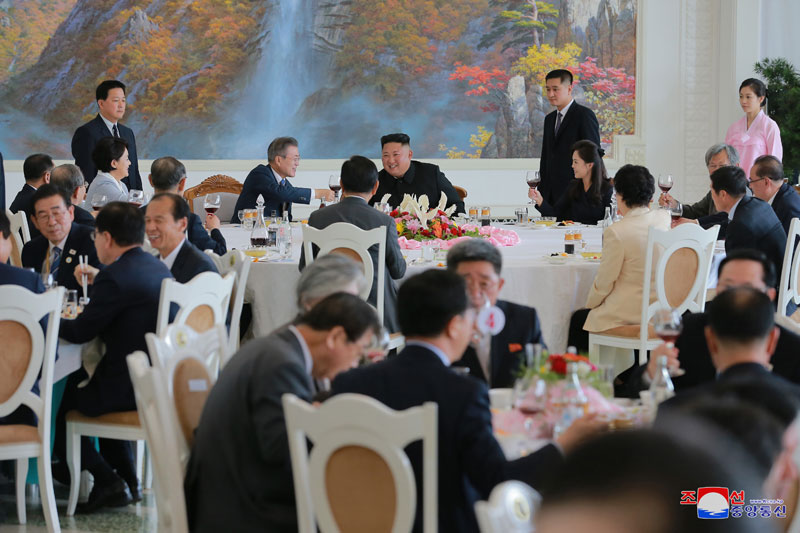 During the September 2018 Inter Korean Summit held in Pyongyang Marshal Kim Jong Un and President Moon Jae In had a joint luncheon at this iconic restaurant.
Okryu-gwan Restaurant Chain
Even better known to the outside world is the chain of Okryu-Gwan restaurants that has operated across the globe in locations such as Russia, China, Vietnam, Singapore and Dubai.
Most of these restaurants have now closed as of 2020, due to sanctions against North Korea and the COVID-19 Pandemic.
Visiting
This restaurant is sometimes visited on our group tours to North Korea and if you are doing an Independent Tour to North Korea it is very easy to arrange a visit here.
About Post Author
.