North Korean women play an extremely important role in the affairs of the state, despite the slightly patriarchal reputation that the country has.
In the run-up to our International Women's Day Tour, here at YPT, we have been exploring the topic of women in North Korea. It's an important topic, given the unending focus on the role of male leadership and patriarchy in the country. Earlier, we took a look at how Kim Jong Suk, wife of President Kim Il Sung, was portrayed as a mother of the nation. Now, we want to explore some other leading female figures in North Korea's politics and society. As a result, here we've prepared an overview here of some of those women, both past and present!
Influential North Korean women (in no particular order)
1. Choe Son Hui
If you have been paying attention to diplomatic negotiations between the United States and the DPRK recently, you might have heard this name come up. Choe Son Hui is a vice minister of foreign affairs in North Korea and is the most senior female diplomat in the country. She is favored for her family's revolutionary background in the Japanese resistance. She is known to be a very smart, tough and shrewd negotiator.
2. Kim Kyong Hui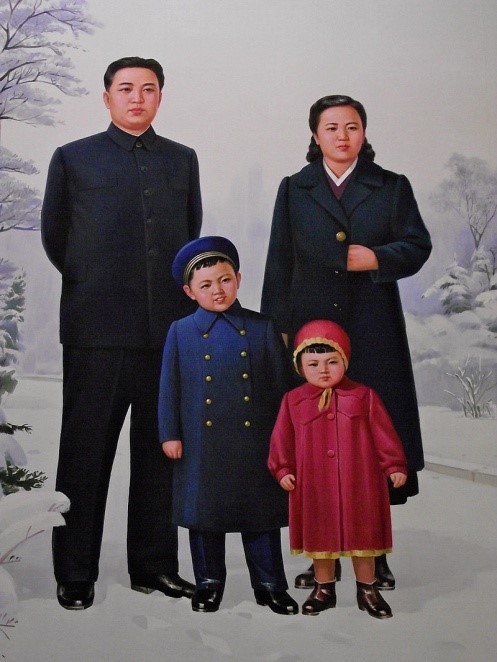 Before Kim Jong Un's sister entered the scene probably the most famous active North Korean woman. Kim Kyong Hui is the secretary of the organization for the Worker's Party of Korea. She is, in fact, the younger sister of late leader Kim Jong Il and thus the aunt of Kim Jong Un. As a little girl, she is depicted in propaganda posters with her young brother and parents Due to being a member of North Korea's leading family, she has played a close role in the state's politics and economy all her life – and not always for the better. Her husband was, unfortunately, Jang Sung Taek, who eventually fell on the wrong side of her nephew's favour. Despite his demise, she has continued to remain in favour and still appears in KCNA footage.
3. Kim Song Hye
Kim Song Hye is another leading female diplomat in the DPRK, who has primarily worked in dealing with relations with the South. Although little is known about her personal background and despite not being related to the ruling Kim family, she has nevertheless featured prominently. She debuted in key North-South talks in the year 2000 and has hosted many South Korean delegations in the country over the years. In 2018, she accompanied a delegation to Pyeongchang for the DPRK's participation in the Winter Olympics. Later that year, she would then meet U.S President Donald Trump and Mike Pompeo for the summit in Singapore.
4. Ri Sol Ju
Ri Sol-Ju is the wife of Kim Jong-un. Coming from a prestigious background in Pyongyang, she began appearing in public with her husband in 2012. Since then, her public appearances have become more and more prominent. Her role is particularly notable as following the death of Kim Jong Suk, no spouse of the DPRK leader has been heavily featured in the country's media, if at all. In April 2018, she assumed the title of "first lady" something that had not been used since 1974. The couple are speculated to have three children together.
5. Kim Yo Jong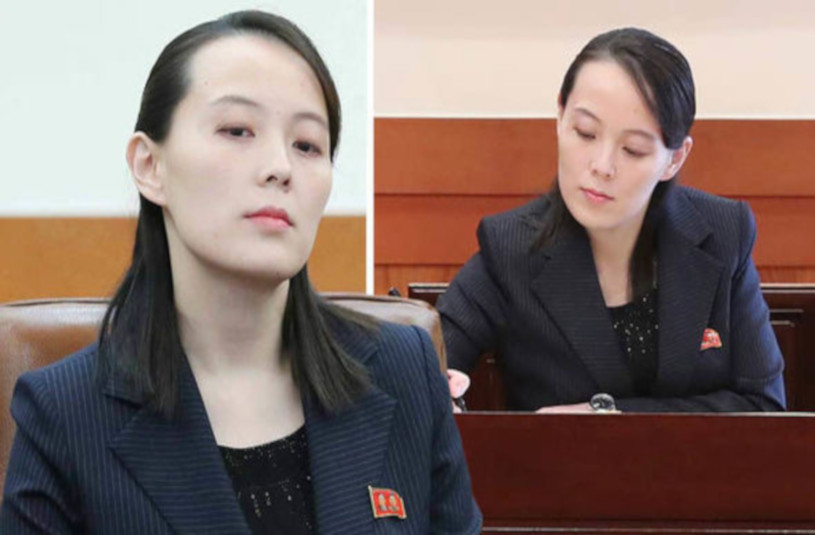 It would be impossible to talk about influential North Korean women without this name popping up. Kim Yo Jong is Kim Jong Un's younger sister and said to be the most powerful woman in the DPRK right now. She currently occupies a position on the country's politburo and directs the Worker's Party Propaganda Department. Yo Jong rose to prominence in 2018, where she went on an unprecedented public tour of Seoul, led North Korea's delegation in the Winter Olympics and then accompanied her brother in meeting South Korea's President Moon Jae In at Panmunjom
Come and support women's causes in the DPRK!
What to learn more about North Korean women? The preceding list might have surprised you. If you are passionate about supporting the role of women around the world, come and join us this march on our International Women's Day Tour! We have made a pledge that for every pioneer who joins us, we will be donating 10 euros to a charity specializing in improving the lives of female refugees. We're also offering a 25 euro discount for female travelers!
About Post Author
.