This is one for the airline nerds out there. The first thing that needs to be clear is airline nerds are a different breed from aviation nerds. There are many who barely know the cockpit from the tail but yet love to know about airlines, airline services and the travel related side of how airlines get from a to b. When we get to the national airlines of Central Asia, however, you have to be an airline nerd.
Until 1991, the Soviet Union had the one national airline, Aeroflot (Аерофлот). After the break-up of the Soviet Union, each of the departing republics received some of the company's aircraft to make their own new national airlines, while Russia kept the bulk of the company's assets.
Here are the flag carriers of the newly established Central Asian republics.
Kazakhstan: Air Astana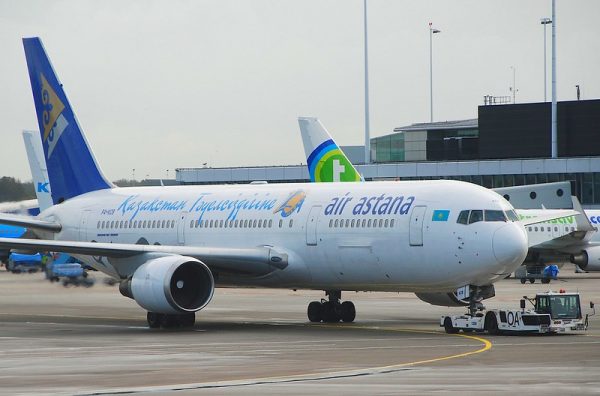 You're probably thinking, why does Kazakhstan have an originally named airline as opposed to most countries which just use the name of the country along with names like Air, Airlines, Airways. Well, Air Astana didn't always exist and, like their neighbours, in 1991 Kazakhstan Airlines was founded from the Kazakh SSR division of Aeroflot.
In 1996, Kazakhstan Airlines Flight 1907, an Ilyushin Il-76 flying from Shymkent to Delhi, crashed with a Saudia Airlines flight over India. Along with this accident and a string of other accidents, the airline could never recover, and the torch was passed to the originally named Air Kazakhstan. Air Kazakhstan continued on until debts became too much, which is around the same time as Air Astana comes on to the scene.
Air Astana was apparently the brain child of the first President of Kazakhstan, Nazerbayev Nursultan, and the big difference is that it was done in joint partnership with BAE system, the British Aerospace company and almost all of the original top management was brought in from the UK, from both BAE and British Airways.
Air Astana is truly the odd man out, being an airline with an incredible safety record, they're also well known for very good service and being extremely punctual. Air Astana was even described in 2012 as "performing better in its first decade than just about any other start-up carrier". It also has won a huge range of international awards including one of the highest ratings from Skytrax.
With by far the largest list of destinations of the Central Asia airlines, Air Astana is definitely an airline you should try to fly with if you're flying in the region. If you have flown them, you'll probably remember the distinctive dombra (Kazakh national instrument) music which greets you while you board the plane.
Uzbekistan: Uzbekistan Airways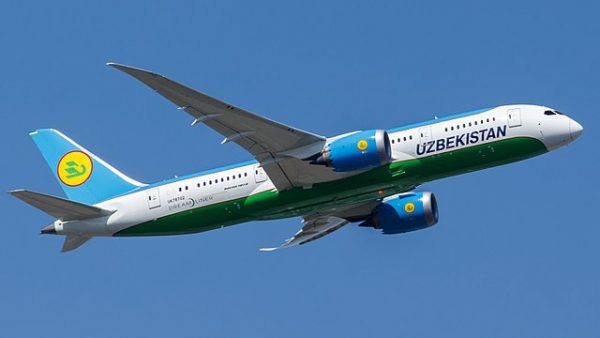 From its hub at Islam Karimov International Airport in Tashkent, Uzbekistan Airways has one of the largest domestic routes of the Central Asian airlines and also a large array of international destinations.
It's quite easy when you go to an airport in Uzbekistan to see why the airline is relatively successful. Uzbekistan Airways are literally the only airline operating in the country and one of the few flying in and out. Unlike their neighbours, Kazakhstan, Kyrgyzstan and Tajikistan, they've decided not to allow competition. It shows as well. Flying in Uzbekistan feels more similar to catching a long-distance bus or train than in other countries and the prices aren't that much different either.
Founded in 1992, Uzbekistan Airways carried over 3 million passengers last year and continues to grow year on year. Not known for any major incidents or flying around in old dilapidated planes, Uzbekistan Airway is a surprisingly professional outfit when it comes to national airlines of Central Asia and a relatively enjoyable experience to fly on.
Turkmenistan: Turkmenistan Airlines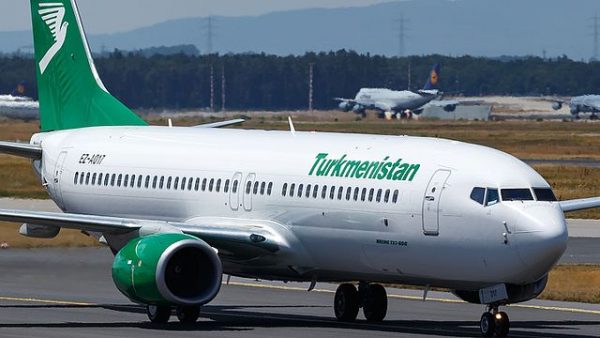 Turkmenistan Airlines was founded in 1992 immediately after the dissolution of the Soviet Union under the first President of Turkmenistan, Saparmurat Niyazov Turkmenbashy. A little known fact is that Turkmenistan Airlines was actually the first airline in the former USSR to purchase a Boeing 737.
Despite not having many destinations they have managed to corner the market in passengers travelling from the UK to South Asia. Quite often people are shocked to find out there are flights from places like Birmingham to Amritsar and Delhi, not a very usual route.
In February 2019 the airline was banned from EU airspace for safety concerns, despite having one of the newest fleets of any airline in the world. The issues the EU aviation authorities had have since been resolved and we regularly fly Turkmenistan Airlines on our Turkmenistan tours.
Turkmenistan Airlines currently has 21 domestic and international destinations, however probably has one of the most impressive airports as its main hub in the world. Ashgabat International Airport was opened in 2016 and is shaped like a bird. It cost 2.3billion USD to build and is designed to handle 14 million passengers a year.
Another quirky titbit is that all Turkmenistan Airlines planes have pictures of the President in the cabins.
Kyrgyzstan: Air Kyrgyzstan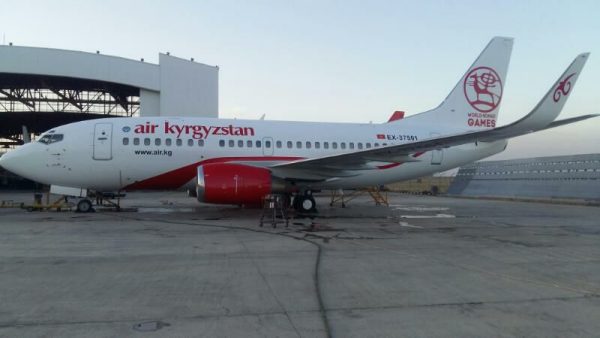 Like their Kazakh neighbour to the north, Kyrgyzstan's Aeroflot Division was turned into Kyrgyzstan Airlines. That's not where the similarities ended, with their original national carrier also going bankrupt in 2005, at which point it was taken over by Altyn Air.
Altyn Air was founded in 2001 and upon taking over Kyrgyzstan Airlines became the national carrier of Kyrgyzstan. So what do you do when you become the national carrier? You change your name to the slightly different Air Kyrgyzstan.
Unfortunately you won't get a chance to fly Air Kyrgyzstan on any of our tours, as we fly the much safer and more regular Air Manas (not to be confused with the now defunct Manas Air). Likewise they're also banned from flying to much of the world, so it's unlikely you've seen them around.
Tajikistan: Tajik Air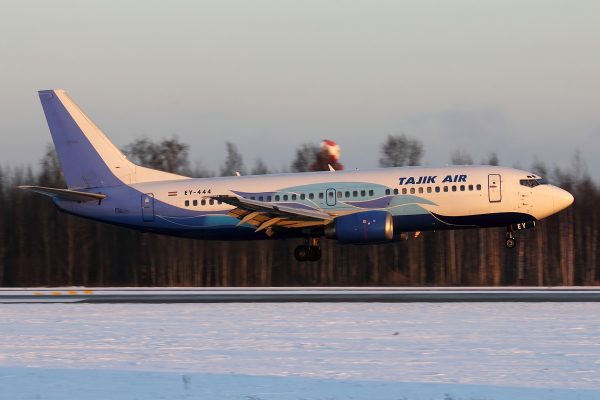 Another national airlines of Central Asia founded using the pieces leftover from the breakup of Aeroflot in 1991. However aviation in Tajikistan has quite a long history. The first flight to Dushanbe was in 1924 from nearby Bukhara.
The airline has had a turbulent recent history, having had to suspend flights for 10 months in 2019. It now only has 2 destination, to Delhi and Moscow.
The privately owned airline Somon Air, which was founded in 2008, has quickly become the biggest player in Tajikistan surpassing their national carrier with 25 destinations and a much better safety record than the nationally-owned competitor.
About Post Author
.