Colombia is a country in many ways still haunted by its past, but with the new partial end to the civil war, and the former cartels holding much less sway than they used to, the country is now seeing a huge influx of tourists. Yet when your country has had the past that Colombia has, and shows such as Narcos have become massive hits, it's unsurprising when that dark past informs present touristic interests. This is where narcotourism comes in.
In case you have been living under a rock, or worse still have never seen the show Narcos, Pablo Escobar was either one of the worst narco-terrorists the world has ever known, or a champion of the poor and oppressed of Colombia.
From the late 1970's until his death in 1993 he ran the Medellin Cartel and threw money around the city like confetti. He had a war with the Cali cartel, was a Colombian senator, and even ran his own prison. Escobar pretty much left an indelible mark on Medellin and Colombia, whether they like it or not.
So, controversial as it may be, here's our top 5 sites to see in Medellin if you are on the trail of Pablo Escobar.
5) The place where Pablo Escobar was shot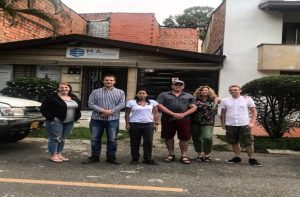 The governments of Colombia and Medellin are doing their best to make sure that the "shrines" to Escobar are eradicated, but history is not quite so easy to erase. Escobar was shot fleeing a Colombian National Police task force named "Search Bloc". His final resting place was a barrio rooftop, made famous in a rather grim image of Colombian police grinning over his corpse. It's not easy to find, but it's possible.
4) Pablo Escobar's Grave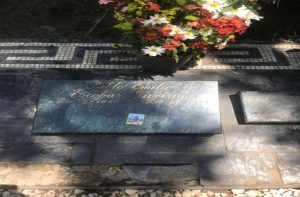 Pablo Escobar was shot in Medellin, and he's buried there too. The grave is no mausoleum to Kim Il Sung, but it is well kept and has flowers regularly placed by the many people, family and friends that do genuinely miss him. His grave is also pretty close to that of the "black widow" – his business partner – so called because she allegedly killed two of her husbands for their money. She did some time in prison, and was shot almost immediately on her release.
3) Hacienda Napoles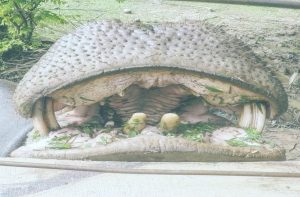 When you are the world's number one gangster with more money than most countries you can do whatever you like, so Pablo Escobar built himself a zoo with animals from all over the world. After his death the place fell into disrepair with his legendary hippos running amok over town. Nowadays there's a great Pablo museum, the descendants of his hippos, and a really cool water park.
2) Pablo Escobar's Personal Prison

In the early 90s Pablo Escobar suggested that everyone should just get along and the killing should stop, as part of his "peace plan" he would build his own prison, that he would run himself, and live with all the creature comforts a prisoner might need, such as whores, booze, drugs, and a helipad. La Catedral, as it was known, is now an old people's home, but there's still a ton of Pablo-based stuff to explore (such as the helipad), and one of the most stunning views of the city of Medellin.
1) La Manuela, Escobar's Mansion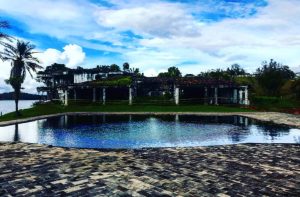 Located about an hour from downtown Medellín , the story goes that Pablo flew over the area which surrounds a reservoir and said "I fancy this place". He then built homes for himself and his family/friends, as well as escape tunnels and a place for his very own submarine. Alas, all good things must come to an end and, during the Medellín – Cali cartel wars, the place was largely destroyed. There are now guided tours via boat to keep even the most ardent of narco-tourists happy.
To summarise, we are in no way glamourising Pablo Escobar, and if you do visit Medellín it is really important to show respect about the issue (for example do not wear a Pablo Escobar t-shirt in Medellín ). During Colombia's dark days a lot of people were affected, and memories are still very fresh. That being said you cannot deny your past, and Pablo Escobar and Medellín sure do have a shared past.
Check out our Colombia: civil war and narcos tour here.
About Post Author
.