We've been visiting Albania for almost ten years now. As a result, YPT has managed to cover everything you need to know when it comes to mapping the fascinating country of Albania. In this section, we look at everything from the general overview, the rivers, the capital, and more!
Map of Albania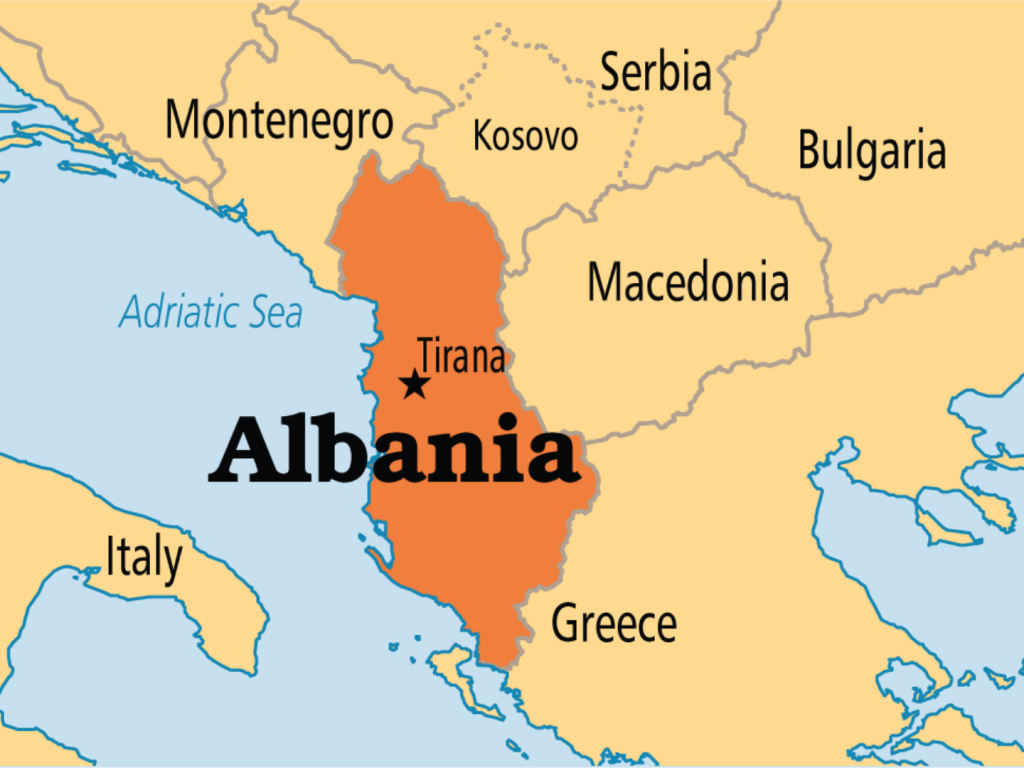 Albania is bounded by Montenegro to the northwest, Kosovo to the northeast, North Macedonia to the east, Greece to the southeast and south, and the Adriatic and Ionian seas to the west and southwest, respectively. Albania's immediate western neighbour, Italy, lies some 50 miles (80 km) across the Adriatic Sea. Albania has a length of about 210 miles (340 km) and a width of about 95 miles (150 km).
Map of the Albanian capital of Tirana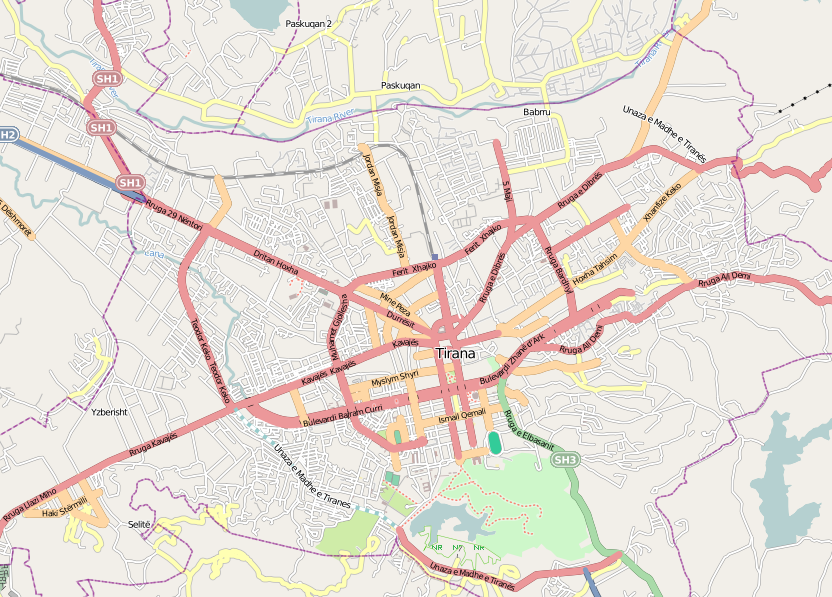 Tirana extends at the Plain of Tirana in the center of Albania between the mount of Dajti in the east, the hills of Kërrabe, Sauk and Vaqarr in the south, and a valley to the north overlooking the Adriatic Sea. A great 360 degree view of Tirana and the hills that surround it can be seen from the spinning restaurant in downtown Tirana, in the Bloku district.
Rivers in Albania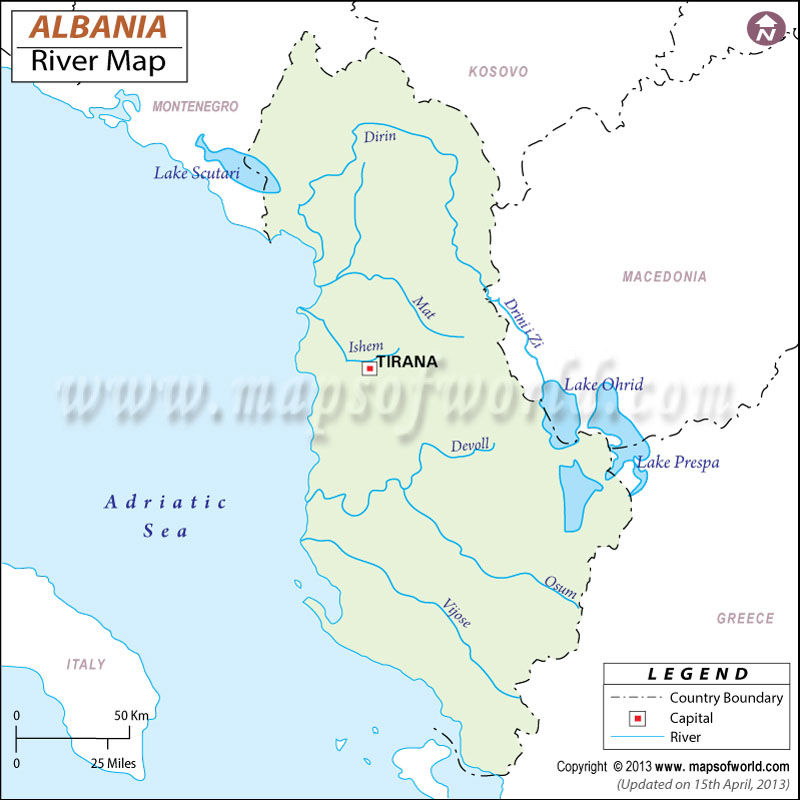 The longest river in Albania is the Drin which is about 175 miles long, this river originates in Kosovo. Other main rivers are the Seman, Shkumbin, and Vjosë, all of which drain the central part of the western plains. Albania also has many lakes, the most important of which are Lake Scutari (known in Albania as Lake Shkodër) in the northwest and Lakes Ohrid and Prespa along the eastern border.
Ethnic map of Albania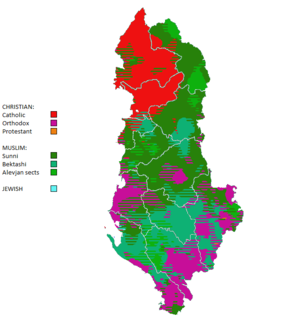 The two main subgroups of Albanians are the Gegs (Ghegs) in the north and the Tosks in the south. Differences between the two groups were quite pronounced before World War II. Until the communist takeover in 1944, Albanian politics were dominated by the more numerous Gegs. Renowned for their independent spirit and fighting abilities, they traditionally opposed outside authority, whether that of foreign invaders or that of the Albanian central government. Traditional Geg society was based on tribal groups, each one led by a clan chieftain, or bajraktar. Under the communist regime, this clan system largely disappeared from Albania, but the patriarchal families characteristic of the Gegs are still evident among ethnic Albanians in Serbia, Montenegro, Kosovo, and North Macedonia.
Because their southern territories were easily accessible to the outside world, the Tosks were more subject to foreign influence than the Gegs. Before World War II, theirs was a mostly semi feudal society. The peasantry, which made up most of the population, lived at the subsistence level, while a small group of large landowners controlled about two-thirds of the land. The communist movement drew most of its initial support from Tosks in the south.
About Post Author
.