In 2009, North Korea's Mansudae Art Studio opened the dubiously-named "Mansudae Art Museum" in Beijing's trendy 798 Art Zone. YPT went along to check out this outpost of DPRK culture open to visit by the general public without travelling to North Korea.
Firstly, it's a little hard to find… Google Maps may lead you off to completely the wrong part of Beijing. The correct location is towards the northwest corner of the 798 area, opposite the Pace pavilion. Outside there's a tall equestrian statue (a scale model of a famous statue in Pyongyang – the original is 8x higher!).
The correct location can be found here.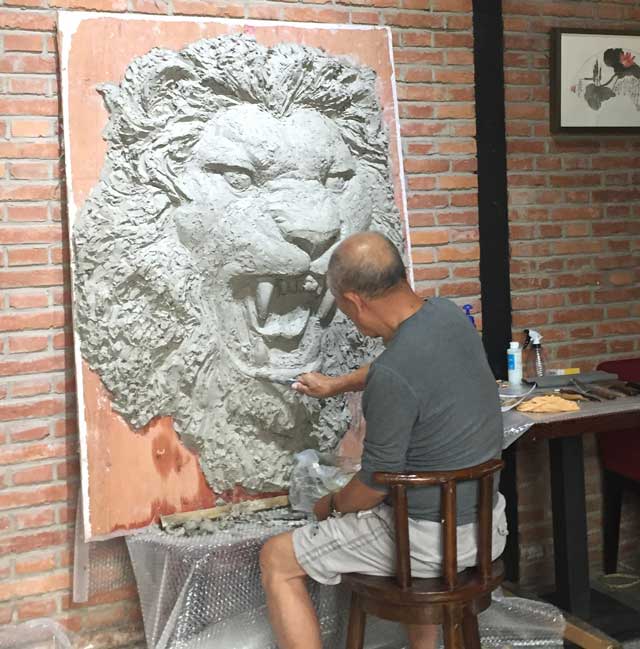 Those expecting a taste of North Korean propaganda artwork are likely to be disappointed. On display are a couple of patriotic artworks, but nothing of the strident socialist-realist designs urging the people to greater feats of loyalty, unity and hard work which one might expect.
The majority of the art on display is similar to what one might find in any Asian art shop – fairly average-quality paintings of tigers, landscapes and such.
Souvenir sets of old-issue DPRK banknotes and coins are also on sale in the back, along with sets of postal stamps which, although bearing a face value in North Korean won, can't actually be used. Visitors can also find such rare volumes as Kim Il-Sung's acclaimed "Guidance on agricultural fertiliser production in Hamgyong province, 1982" and "Aphorisms of Kim Jong-Il, Volume 3".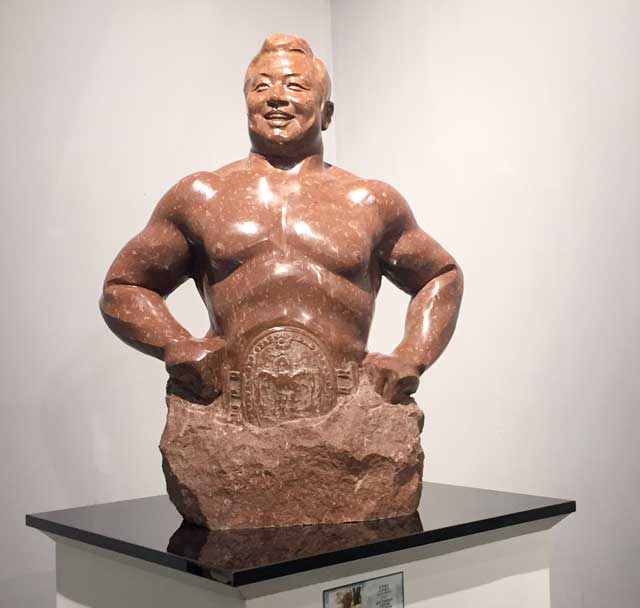 The Mansudae Art Museum is somewhat disingenuously named; the fact is that it's a gallery operated on a commercial basis to sell artworks to raise money for the DPRK.
If you want to get a real taste of North Korean propaganda and art, join YPT for one of our tours to the DPRK!
About Post Author
.