Many of our destinations are not known for their acceptance of LGBTIQ people, however we do have one place that discreetly does welcome all people with open arms! Cambodia, although not known to be as much of a gay travel mecca as its neighbor Thailand, is fast becoming the hottest gay destination in Asia!
---
While the government itself takes an indifferent position to LGBTIQ people, being on the ground you would think otherwise. Gay bars are popping up all over the place from 136 Street in the heart of Phnom Penh to the bar street of Siem Reap. There's gay-friendly hotels all around and a thriving gay scene for all members of the LGBTIQ community waiting to be explored.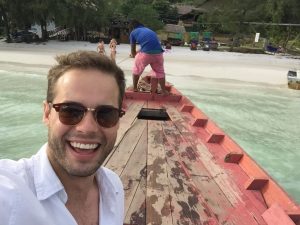 ---
Things to note
While the big centres of Phnom Penh, Siem Reap and Sihanoukville are quite open with foreigners and how way they act, rural areas can be very conservative. This goes as well for how LGBTIQ couples and in fact all couples may act in public. As Cambodia is still traditional in many way, public displays of affection are not commonplace and so are best avoided.

It's also worth a mention for those that wish to go to gay bars that not everyone in that bar may be gay/lesbian even if they are flirting with you. It is very common for gay-friendly establishments to hire attractive LGBTIQ-friendly staff which may make some feel very welcome to a point where messages may become confusing. In this case if you are in doubt it is ok to ask, the waiters though shy will not be offended as it is a commonplace theme, especially in places such as bars.
---
Interesting fact!
Cambodia is one place where the LGBTIQ apps are used for advertising! Many of these apps rely on location services and if you pass within a certain range of a gay-friendly businesses they may message with special deals, such as cheap food, drinks and accommodation.
---
About Post Author
.