When it come to so called "bcakpacking" there are few places that bring up as much controversy as Khao San Road. Known as the original backpacker mecca, some deride it as being part of everything that is bad about travel, while other love it. So, which is it?
To read about Cambodian Food click here.
What is the story with Khao San Road?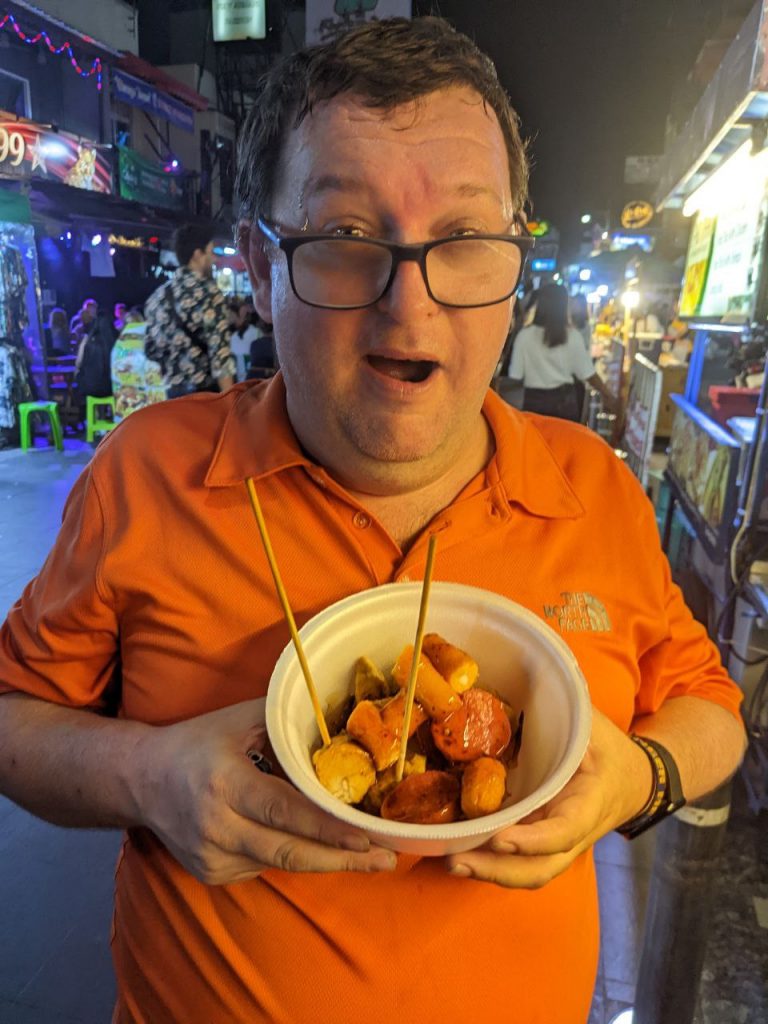 Literally translated as Milled Rice Road it was originally opened in 1892, with its proximity to the seats of power making it a popular place. It was though to gain its notoriety during the last 40 years as one of the first places to attract backpackers, with the cheap rooms, drugs, cheap alcohol and everything else that "backpackers needed".
This has led many to refer to Khao San Road as a backpacker ghetto. Ghetto, or not and regardless of how snobbishly you look at the place in 2019 they would get up to 50,000 visitors a day in high season, with 20,000 even in the low season.
Regardless of your thoughts on the place, it draws a crowd and there is a reason for this.
Khao San Road post-pandemic
Like much of the tourist industry Khao San Road had its heart ripped out during the pandemic. This occurred for a number of reasons, with lockdowns, political changes and even the death of the King each dealing huge blows to the area.
To read about the Thai royal family click here.
This has meant that whee the streets around Khao San Road were previously bustling and held together a real mixed bag of people, most venues have now closed and all the action is now restricted pretty much to the Khao San Road itself.
How sleazy is the Khao San Road in 2022/2023?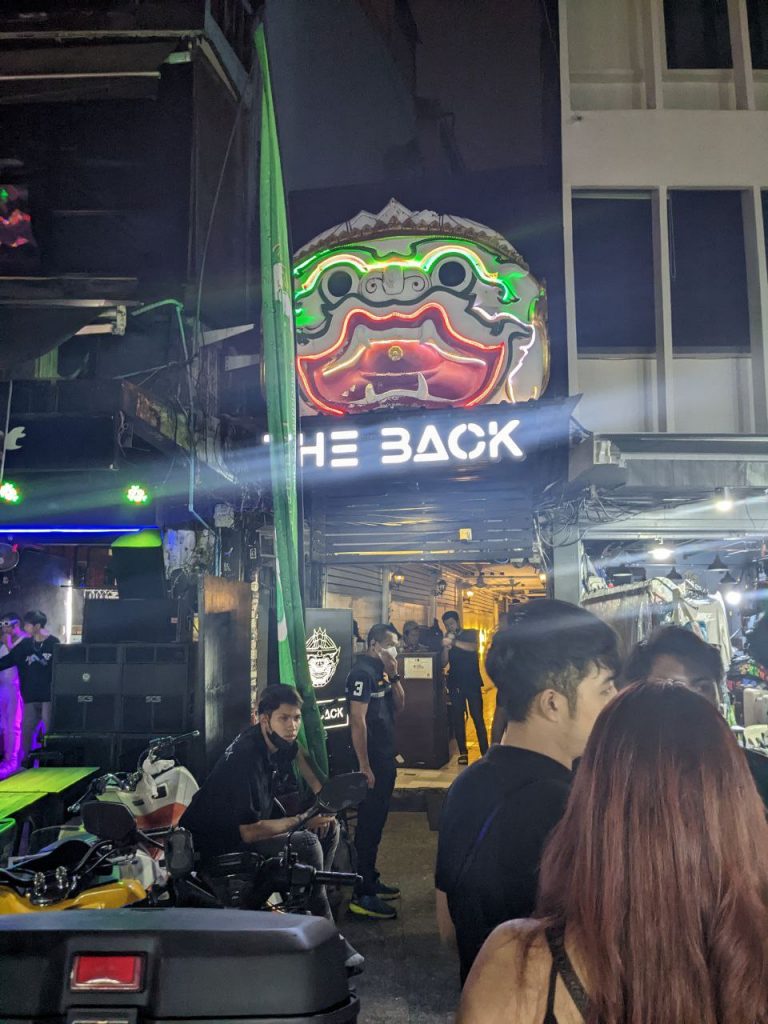 The road has always been bastion of some of the less savoury aspects of tourism to Thailand, which include drugs, overindulgence in drink and the sex trade, with Bangkok streetwalkers being common sites.
Things though have changed at least a bit though. Weed is now legal in Thailand meaning there are literally shops selling the stuff and the area is certainly not Soi Cowboy, nor the location of Ping Pong shows. In fact even the fake ID's of times past have gone, although you can still buy offensive bracelets, a real mainstay of visiting the Khao San Road.
Should you visit Khao San Road?
Should you visit Khao San Road? From our point of view we certainly thin k yes. Of course this is as far from off the beaten track as possible and indeed not what you would call a standard Pioneer destination.
This is though in part what gives the place its charm. The Khao San Road is so over the top that it delves into the so bad that it is actually quite good territory. That is not to say that we feel you should spend too much time here, but it is well worth a day, or two of people watching, before you head to slightly more cultural climes.
YPT on the Khao San Road!
So again while this is not a particularly YPT type destination it is where we start our South-East Asian adventure and this is for the aforementioned reasons, as well as its links to transport onwards to Cambodia, the array of street food available, as well as the great value hotels that can be found here.
And that is the crux of it! What we offer is a southeast Asian Adventure and we can think of no better place to open your eyes to this rather special region than the Khao San Road!
You can check out our 2023 South-East Asian Adventure here.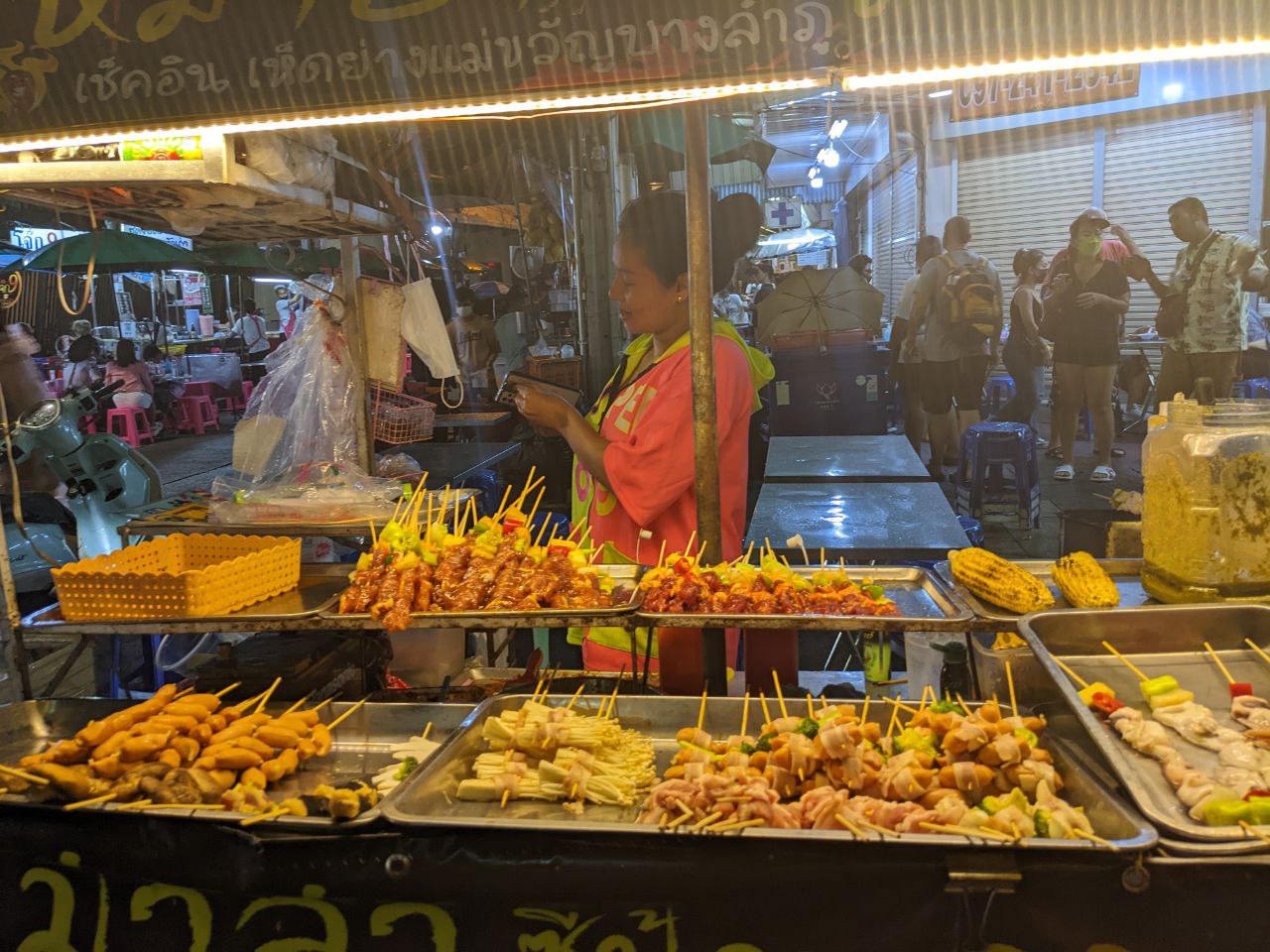 About Post Author
.