One of the highest roads in the world, the Karakoram Highway covers 1300 kilometres and peaks at 4714 meters above sea level, while winding its way from Hasan Abdal in Pakistan to Kashgar in China's semi-autonomous Xinjiang Province. Taking twenty years to build, the original highway was constructed between 1959-79 and cost the lives of approximately a thousand workers, the vast majority of whom were Pakistani. The highway follows many parts of one of the old Silk Road paths and features some amazing scenery including views of the Hindu Kush, Karakoram and Himalaya Mountain ranges and culturally distinct regions of Pakistan such as the Hunza valley.
The highway is considered by both Pakistan and China to be of great strategic importance and is undergoing significant reconstruction as part of a 46 billion dollar infrastructure project known as the China Pakistan Economic Corridor. Below we'll take a look at some of the highlights of our annual Karakoram Highway Tour one of the greatest road trips in the world.
1. The Flag Ceremony at Wagah
Here at YPT we know a thing or two about borders and we rate this one of the most intense border experiences on the planet. With purpose-built stadiums on each side of the border, both sides trying to drown each other out with music and chants, and some of the biggest soldiers you'll ever see all decked out in their elaborate dress uniforms, there really isn't much to compare with this.
2. Kashgar Street Food
After checking out the Kashgar Grand Bazaar – the largest in Asia by any measure – the street food market is a natural choice for dinner. Keep it simple and local with Uyghur fried rice and mutton and juicy meat skewers, or get daring and dive into an array of oddities such as fried wasps and crickets. Located near the centre of Kashgar, the food street also has a bustling vibe and plenty of outdoor seating.
3. Hunza Valley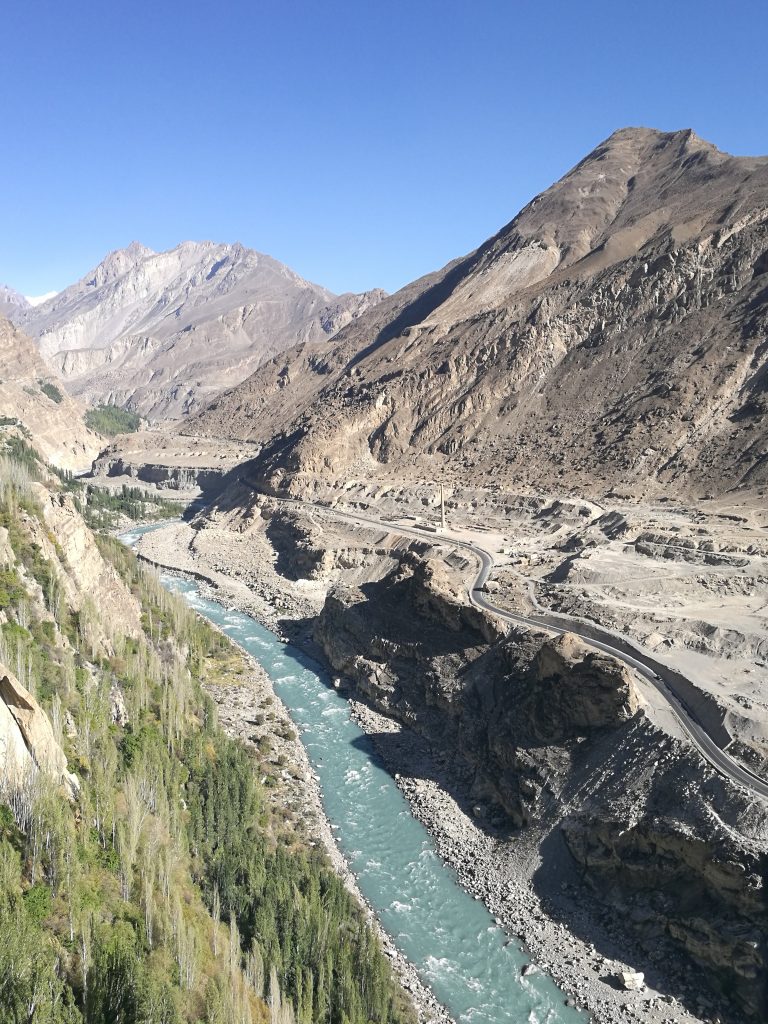 A culturally distinct region of Pakistan, the Hunza valley borders China and Afghanistan's Wakhan corridor. Located at an altitude of nearly 8000 feet, it survived as a principality all the way to 1974, when it was finally dissolved and fully integrated into Pakistan. Aside from gorgeous mountain views, Hunza is also known for its Altit and Baltit forts – the former of which has stood for 1100 years and the latter for 700. The forts are architecturally distinct from other regions of Pakistan, with Tibetan influences. Hunza remained unaffected from external influence for so long that the language of the local people, Burushaski, is distinct from all other known languages and is considered a language isolate.
4. Fairy Meadows and Nanga Parbat
Another part of our tour that isn't technically part of the Karakoram Highway, Fairy Meadows is absolutely worth the detour. Beginning with a dizzying jeep ride up to Jhel village, with sheer drops below hairpin turns, you'll have a fantastic hike (or a pony ride if you aren't much of a hiker) to the Meadows themselves. Fairy meadows sits at the base of Nanga Parbat – the world's ninth highest peak at 8126 meters – and is considered by many Pakistani's to be the country's greatest scenic spot. From there you can go for further hikes to Raikot Glacier or even Nanga Parbat base camp, or just walk around, relax and take in the local colour and stunning views.
5. The road itself
Although it's a huge cliché that the journey is more important than the destination, in this case it's absolutely true. With outstanding scenic stops along the way, such as Zero Point of Mt Rakaposhi (The greatest distance between where you stand and what you can see on Earth, with about 7788 (25550 feet) meters of height between you and the peak) and a stop in the town of Abbottabad where US Marines finally got Bin Laden, the Karakoram Highway is a nonstop scenic highlight reel. Combine that with the fabulous friends you'll make along the way – and the Pakistani, Hunza and Uyghur Cuisine – and the KKH is a must see, once-in-a-lifetime-experience.
And since you've come all this way already, why not join our combined Karakoram and Pamir Highway tour for a true road trip of a lifetime?
About Post Author
.