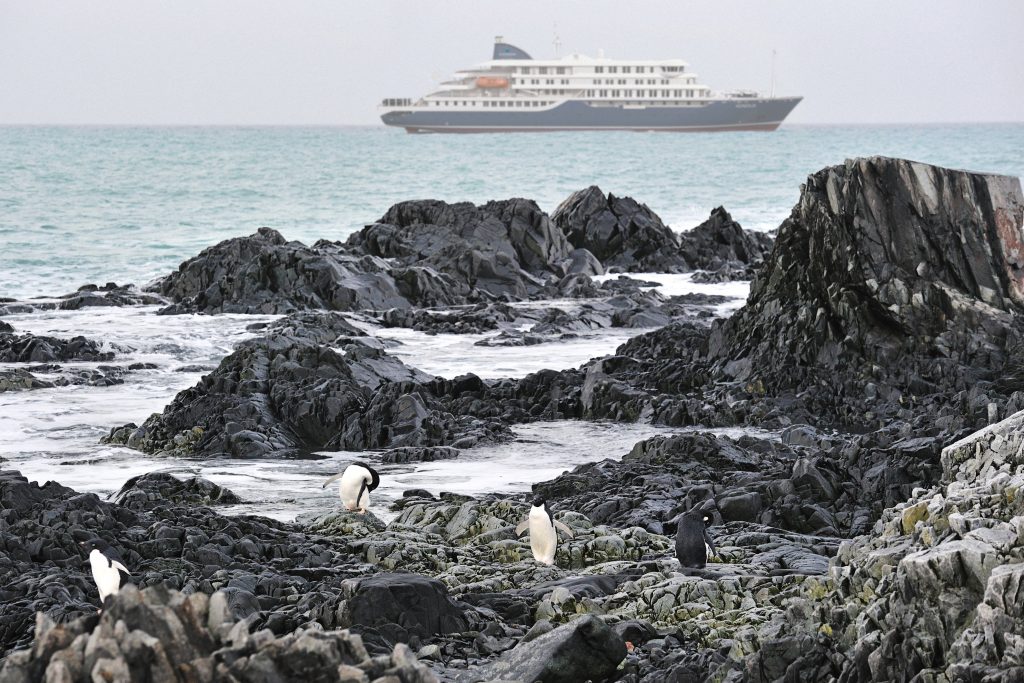 Every year, YPT extends its reach when it comes to hard to reach destinations. After our tour to Antarctica, we have had our eyes set on Greenland and we know many of you were waiting for it. It just wasn't ready. Until now! We're glad to announce that on our new tour to Eastern Greenland, we'll be cruising aboard a brand new ship on its maiden voyage: the MV Hondius. We feel like the MV Hondius provides us with a safe, ecofriendly, comfortable and cheaper way to go to Greenland that wasn't available until now. So, what's the deal about the MV Hondius and why did we choose it?
The MV Hondius is the first registered Polar Class 6 ship in the world, meeting the latest and highest Lloyd's Register demands for ice-strengthened cruise vessels which means it is one of the most efficient and comfortable boat able to reach the frozen sea surrounding Greenland. It also exceeds the requirements of the IMO Polar Code, which keep track of the impact of ships in the polar region, meaning that you can cruise on it knowing that you are impacting those regions as least as it is currently possible.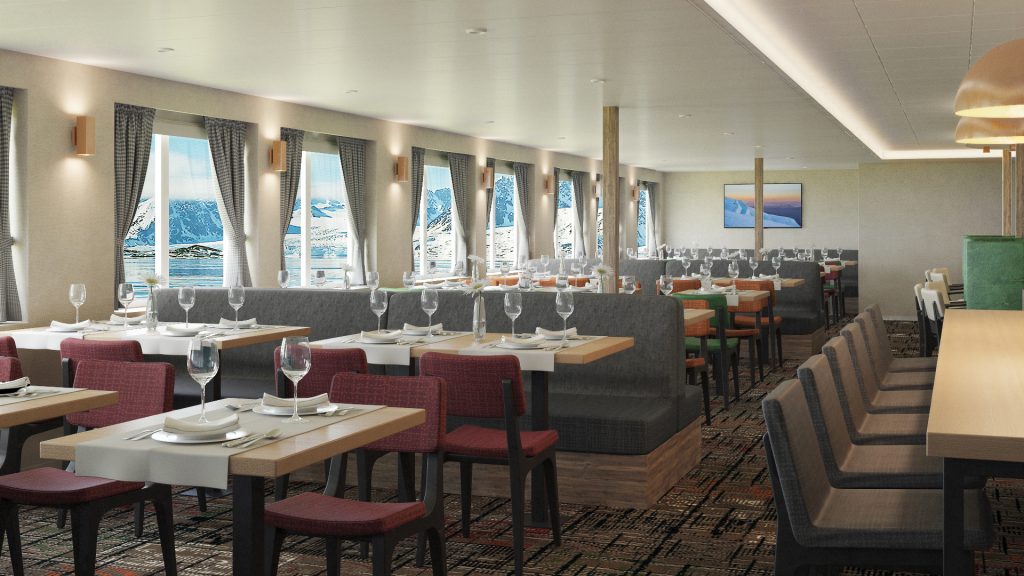 The Hondius is currently being built in Croatia and will have the capacity to hold 174 passengers in 82 cabins. These cabins go from the enormous Hondius suite of 35 square metres down to the quadruple porthole cabins which are much more economical and yet still very comfortable. Be sure to book fast because at 3600 euros on our tour, these will sell out in no time! The most common type of cabin on the ship is the twin porthole cabin, which we can offer at 5200 euros.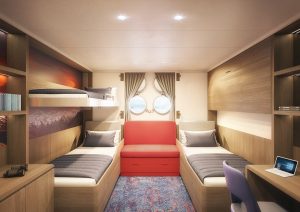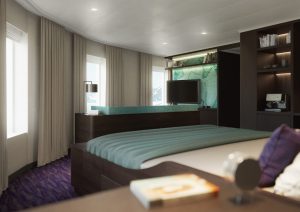 All types of accommodation come with full board, free lectures from naturalists, the possibility to sign up for a photo workshop and access to the common facilities such as the observation room and the bar.
Additional services, such as laundry, telecommunication, refreshments and extra activities can all be purchased. Amongst the extra activities, kayaking is offered as well as polar scuba diving, for those who have experience with a dry suit.
The M/V Hondius was thought thoroughly to provide the best way to go on excursions with two separate gangways and in addition a zodiac embarkation indoor-platform which can also be used for special outdoor activities such as kayaking.
The M/V Hondius can go at a speed of 15 knots and has previously taken us from Akureyri, Iceland, to Ittoqqortoormiit, Greenland, and all across the Scoresbysund. We have come across whales, narwhals, polar bears and plenty of sea birds. In terms of scenery, we've seen auroras, icebergs bigger than shopping malls and the barren yet mesmerizing fields of Greenland.
Although the ship is very big, the cheapest spots are limited, so make sure to secure you spot with us on our Antarctica Tour as soon as possible!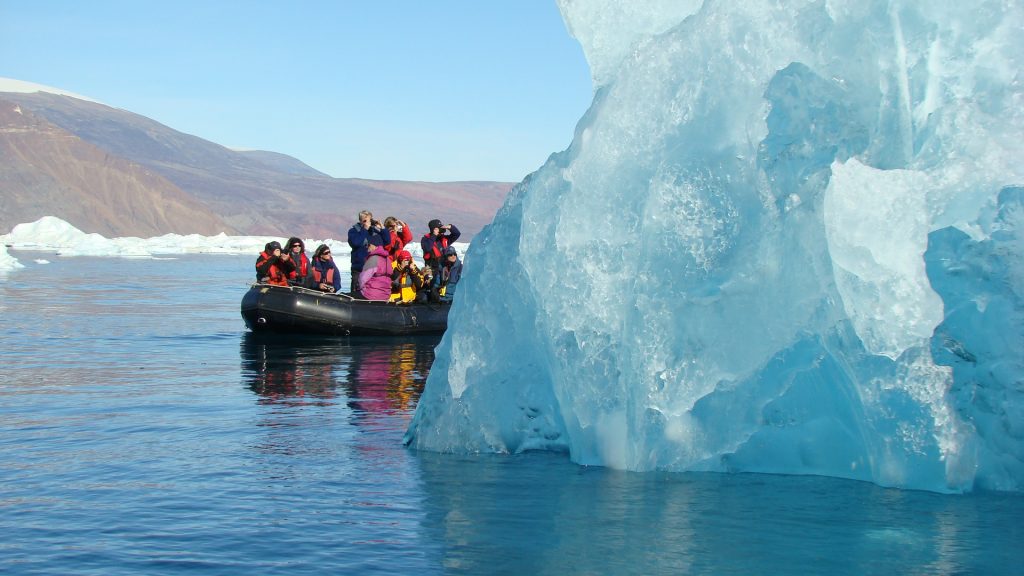 About Post Author
.