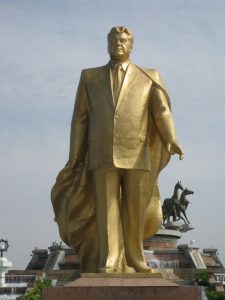 A face crumpled with puzzlement, the brow all squished up, the corner of the mouth raised to the sky, and a particularly high inflection on "Turkmenistan?", is usually what I'm greeted with when I tell peopleabout my favourite country and the place where I run tours to. "Is that a real place?", "Do you mean Turkey?", and "Is that where Borat's from?" are pretty common follow up questions. I'm not going to lie – it can get frustrating. Mostly though I like to use it as an opportunity to broaden these people's horizons; widen their circumference of knowledge.
"You see, it is a really spectacular and highly unique country, and just to make it all the more exciting, it's run by a good old fashioned dictator."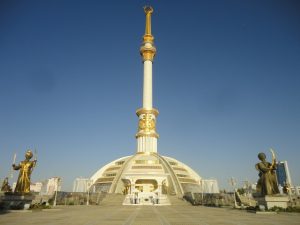 It all started for me when I drove through Central Asia on my way between Scotland and Australia. I fell in love with Kazakhstan the minute I crossed the Chinese border, and as I explored my way through the region, I wanted more and more to get involved in this part of the world. From the yurts of Kyrgyzstan to the blue mosques of Uzbekistan, the bars and clubs of Almaty to the golden statues of Ashgabat, the mountain ranges of Tajikistan to the bubbling and erupting mud volcanoes of Turkmenistan, the whole area just casts a spell over you. Then there's the dictators, the coups, the protests, the wars, the border disputes and the elections. And all of it's surrounded by a layer of ex­-Soviet infrastructure, cars and hang­ups. Who could possibly resist?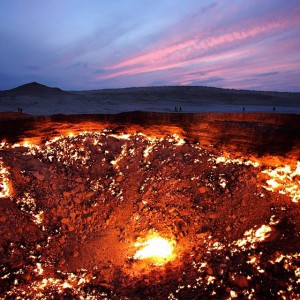 We're very excited for our Turkmenistan Independence Day group tour which is coming up this October. As well as visiting the "Gates of Hell" – the eternally burning gas crater in the middle of the desert, Yangykala Canyon – a gigantic desert canyon, Avaza – the unfinished beach resort which resembles some sort of futuristic ghost town, and the resplendent and completely over the top Turkmenbashy Mosque and Mausoleum, we've managed to wrangle access to some of the Independence Day celebrations that tourists haven't been allowed access to up until now. This will be something along the lines of Turkmenistan's answer to North Korea's Mass Games, with choreographed dancing, nationalistic songs, lots of traditional dress, national emblems and colours everywhere, and of course, all of this in tribute to the President and President For Life.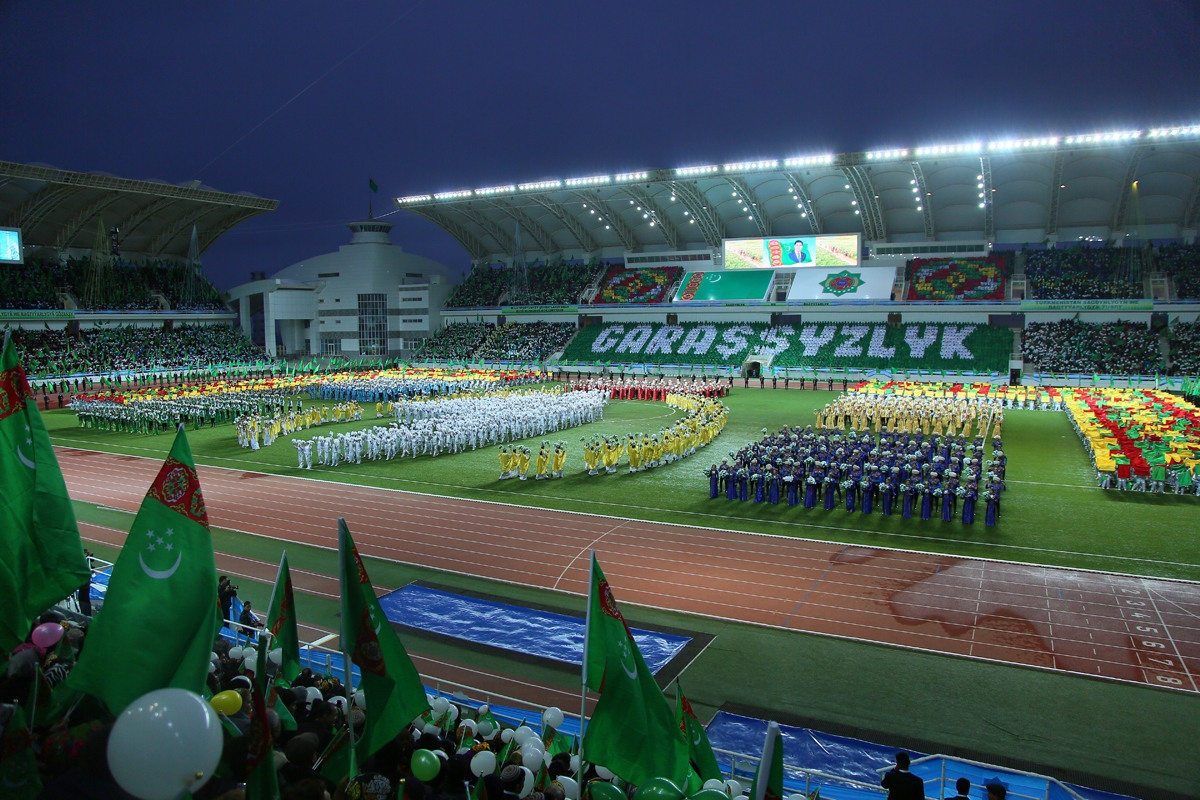 If you'd like to find out more about the Independence Day tour check out the itinerary here:
About Post Author
.