As we all know the planet is currently gripped in the COVID-19 epidemic. Everything is shut down and we're being told to stay at home. While the self-quarantine gig sounds pretty chill and all, lounging around at home with your 28 rolls of toilet paper and 15 kilos of pasta, it's an absolute nightmare for sports fans as anything worth watching has been cancelled! So with no football on the TV, there's no better time to learn about some of the smaller footballing nations of the world.
Let's kick off with North Macedonia, the home of the CONIFA World Football Cup 2020. Hardly a dominating force in world football, North Macedonia is currently sat in 68th place in the FIFA world ranking sandwiched between El Salvador and 2018 World Cup group stage participants Saudi Arabia. As is the case for probably 95% of Europe, football is the most popular sport in North Macedonia both in terms of participants and spectators.
HISTORY OF FOOTBALL IN NORTH MACEDONIA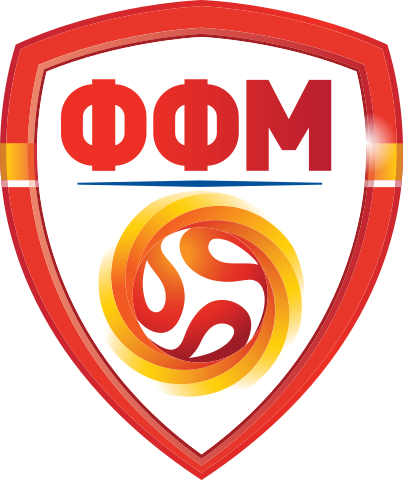 The history of football in North Macedonia is quite a complex issue. Having been a part of the Kingdom of Serbia in the early 20th century before being incorporated into Yugoslavia after World War 2, finding the stability to run a successful football league was difficult. There was even a period when Macedonian teams were playing in the Bulgarian football leagues! The first recorded game in North Macedonia dates back to 1919, when a group of the best English army recruits took on local side FK Napredok in a friendly held in the capital city of Skopje. Napredok ran out victorious taking the victory by a score of 2-0.
Some kind of stability was finally found when Macedonia were fully incorporated into Yugoslavia in 1945. FK Vardar Skopje who were, and still are arguably the best team in the country were granted entry into the Yugoslav first league (The top tier of Yugoslav football), rubbing shoulders with giants such as former European Cup winners Red Star Belgrade, their city rivals Partizan and Croatian outfit Dinamo Zagreb. At around the same time, The Macedonian Republic League was formed to serve as qualifying league for the Yugoslav First league, think of it like a qualifying stage for the UEFA Champions League. Finally on 14 August 1949, the first ever Macedonian Football Association was formed and were members of the Football Association of Yugoslavia up until North Macedonia gained independence in 1991, and subsequently became members of FIFA and UEFA.
WHAT ABOUT MORE RECENT TIMES?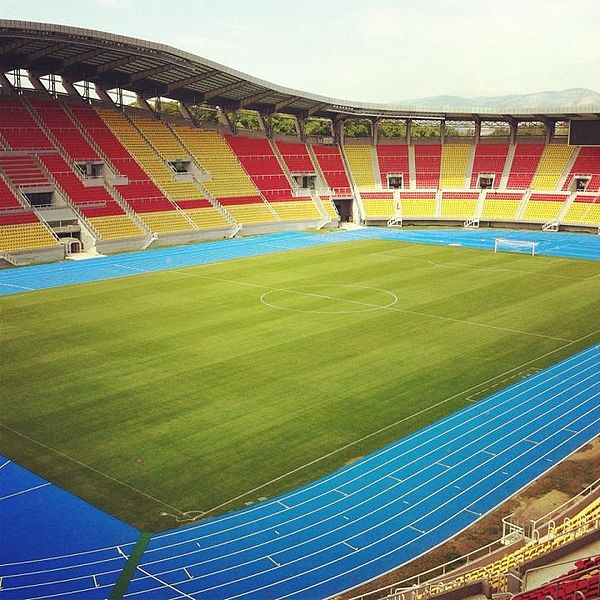 After declaring independence from Yugoslavia, the newly formed football association of Macedonia abandoned the Yugoslav football leagues and created a brand new professional league system. The first ever edition was contested during the 1992/93 season. The First League featured 18 teams of whom qualified from either the former Yugoslav leagues or from various different local leagues from around the country. The format was pretty simple, with the top team obviously being crowned champions and the bottom 4 teams relegated into the newly formed Macedonian Second League. It came as no surprise to see FK Vardar absolutely demolish the league with an invincible season including 27 wins and 7 draws, finishing with a staggering +103 goal difference. They also won the first ever Macedonian Football Cup, completing an historic double winning first season. FK Vardar have since won a further 9 First League titles becoming the most decorated team in domestic Macedonian football, although in more recent times KF Shkëndija; a club with a strong Albanian nationalist background which are hated by most other North Macedonian teams have taken over as the top dogs, having won the First league for the past 3 seasons in succession.
ANY DECENT PLAYERS FROM NORTH MACEDONIA?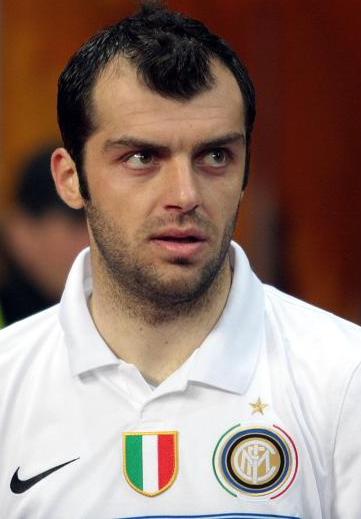 Notable players who hail from North Macedonia include current Leeds United winger Ezgjan Alioski and Napoli youngster Eljif Elmas but without a doubt the most decorated player in Macedonian football history is Goran Pandev. He is the captain of the North Macedonia national football team, and is the country's all-time top goal scorer with 34 goals. Pandev has enjoyed an extremely successful career in Italy playing over 400 times in Serie A for teams such as Inter Milan, Lazio, Napoli and his current club Genoa. Pandev even owns his own team in the Macedonian First League called Fudbalska Akademija Pandev, who recently won the Macedonian Cup in the 2018/19 season.
ARE THE NATIONAL TEAM ANY GOOD?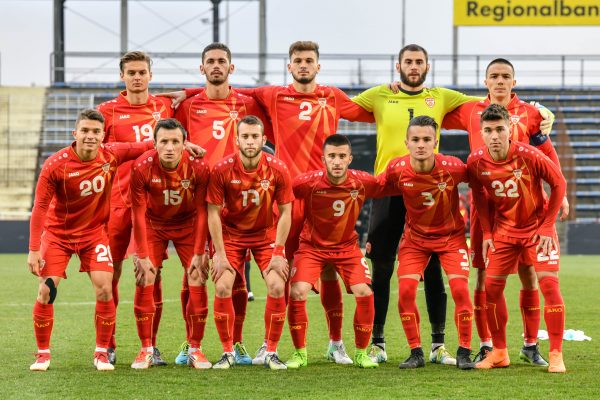 The North Macedonian national football team has never really done much on the international stage. They've never qualified for a major tournament and include draws against England, Portugal, Italy and the Netherlands as some of their best results. The national played their first ever game against Slovenia in a friendly on 13 October 1993 coming out 4–1 winners, before going on to win further friendlies against Slovenia and Estonia. The Euro 96 Qualifiers were the first major qualifying tournament that Macedonia participated in. They were grouped alongside Spain, Belgium, Cyprus Armenia and reigning champions Denmark. They failed to qualify, finishing fourth in the group claiming just the one victory against Cyprus. They've never really come close to qualifying, however they have a great chance to qualify for the upcoming 2020 European Championships, which have been postponed until in 2021 due to the COVID-19 pandemic. They have a huge game against Kosovo coming up, and a win would set up a match against either Georgia or Belarus in a winner takes all game for a spot in this summer's competition!
The game against Kosovo will be played at The Toše Proeski Arena which is the current home to the North Macedonian national football team and also FK Vardar and FK Rabotnički. The stadium was built in 1947 but has undergone some huge renovations over the last few centuries, and was pretty much rebuilt between 2008 and 2012 to incorporate a more modern style. The renovation included building stands on all four sides of the stadium, resulting in an all seated capacity of 33,400 seats.
CONIFA WORLD FOOTBALL CUP
In the summer of 2020, Skopje was due to host to the CONIFA World Football Cup. The Confederation of Independent Football Associations, or CONIFA, is a football federation for all associations not eligible for FIFA membership, and the CONIFA World Football Cup is essentially a 16 team tournament to crown the best non FIFA team. Unfortunately the tournament has been postponed due to the COVID-19 pandemic. YPT are the official travel partners of CONIFA, so you can count on us to help you get to the rearranged World Football Cup. We'll be sure to update you as soon as we can!
About Post Author
.