As of October 2018, the fast train link between Hong Kong (West Kowloon Station) to Mainland China opened up for the public. Here is our guide for the best and fastest way to get to Hong Kong from Mainland China and back.
If you're already based in the mainland border town city of Shenzhen you'd want to take the subway to Futian Subway Station, accessed on either Line 2, 3 or 11, which connects you up to the Futian Railway Station. This is the last train station in mainland China before reaching Hong Kong.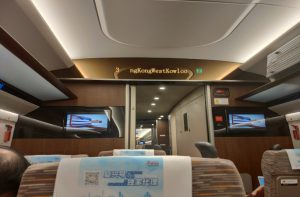 The fast trains depart from Futian Station to Hong Kong West Kowloon Station every 20 minutes. It's 75RMB for second-class, 120RMB for first-class and 226RMB for business-class. The train ride is only 14 minutes, so we'd recommend grabbing the second-class seat. Trains are also available from Shenzhen North Station, Guangzhou, and Beijing – only 9 hours to Beijing! That used to be a 24-hour train journey.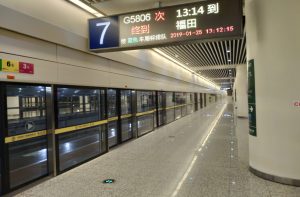 By grabbing a second-class ticket from Futian you are arriving in Hong Kong 50 minutes faster and spending only 30RMB more than taking the Hong Kong Subway. West Kowloon Station is located right in the heart of Hong Kong.
Once boarding your train on the mainland, you don't need to go through mainland Chinese immigration to check out. To make the process a lot easier and stress-free, once you arrive or depart from West Kowloon Station in Hongkong you go through Hong Kong Port and Mainland China immigration. Whilst this was a hugely controversial approach for the people of Hong Kong, this has made traveling between the two regions a hell of a lot easier.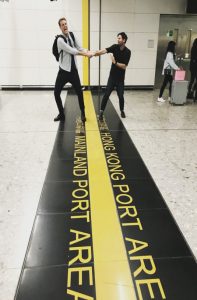 So the next time you need to get between either region quickly, jump on the fast train!
About Post Author
.