Understand
This is the Egypt Guide. When most people think of Egypt, they'll think of the Giza pyramids or the dreamy tourist resorts by the Red Sea. However, expectations don't always meet reality. The Giza pyramids are filled with salesmen and the resorts are crowded with tourists. That's why we've put together a Egypt travel guide so that you can discover all of the unexplored wonders found off the beaten track in Egypt.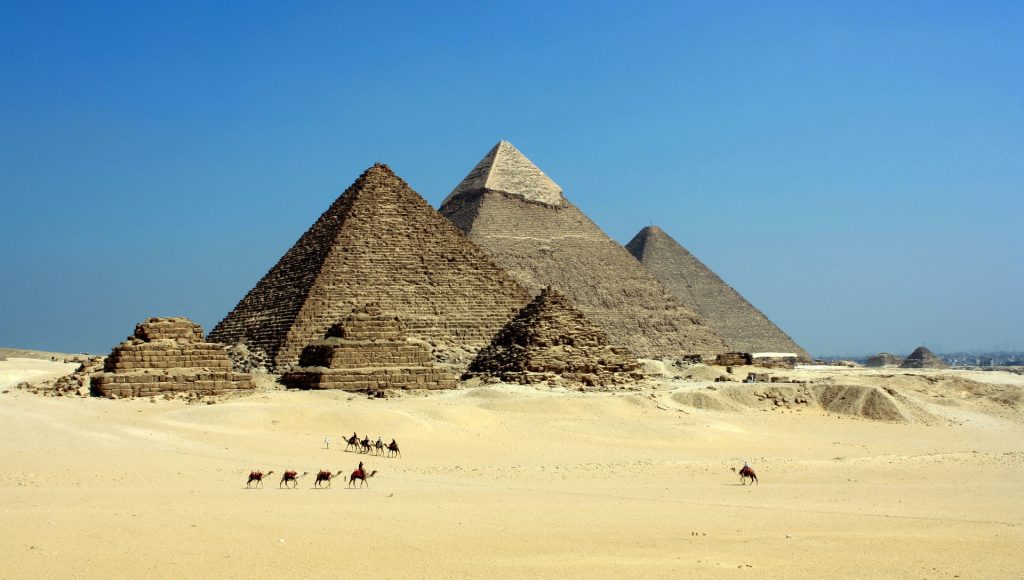 Egypt Guide – Visa to Egypt
The majority of travellers entering Egypt require a visa. We suggest that you always check with your local embassy whether or not you are in need of one.
Nationals of the US, UK and EU, in addition to citizens of Australia, Canada, Croatia, Georgia, Japan, New Zealand, Norway, Macedonia, Republic of Korea, Russian Federation, Serbia and Ukraine can obtain a visa upon arrival in Egypt.
A regular tourist visa (30 days) costs 25USD and must be renewed should you decide to re-enter Egypt from another country. However, you also have the option to pay 60USD for a multi-entries tourist visa. If you obtain the visa upon arrival, it is expected that you pay the full amount in cash. Prepare yourself for long queues!
Egypt recently began to offer citizens of 46 countries the option to apply for an electronic 30-days tourist visa. Check if your country is eligible here.
Egypt Guide -Getting in
Flying
Cairo International Airport is Africa's second-largest airport and offers the most amount of international flight connections. Flying directly to Cairo is ideal for anyone who would like to explore the enormous capital, the pyramids of Giza and the new Egyptian National Museum. Cairo is also the ideal base for anyone who would like to travel elsewhere within the country by either bus, train or car.
If you would rather spend your time in Egypt exploring the tomb of Tutankhamun or sailing down the Nile stream, then we recommend you catch a flight from Cairo to Luxor International Airport. From here, it is easy to ride the train to Aswan and view the less crowded parts of Egypt.
Borg el-Arab International Airport in Alexandria provides you with easy access to the Mediterranean Sea and delicious, freshly caught fish – something every Egyptian is immensely proud of.
If you crave an escape from the busy city life and rather go scuba diving in the Red Sea then Sharm el-Sheikh, Borg el-Arab and St. Catherine all have international airports.
By train
While entering Egypt solely by train is practically impossible, you do have the option to travel from Khartoum to the border and from there sail the Nile to Aswan.
By land
The Taba border crossing is currently the only border point that allows travelers to enter by land from Israel. There is a slight border fee (approximately USD30) you need to pay in Taba before entering Egypt.
By ferry
An amazing way to enter Egypt is by ferry from Aqaba, Jordan. If you are only intending to catch the ferry one way, then a ticket to Nuweiba costs around USD75. The second option is to sail to Taba but these tickets are only sold as a round trip and cost approximately USD90.
Egypt Guide – What to see and do
EEgypt Guide – top things to see and do. Egypt never runs out of things to do or to see, so we compiled a list of our favourite activities and sights while in the country!
The City of the Dead – also called Cairo Necropolis and houses around 1.5 million of Cairo's total living population. Filled with graves dating all the way back to the 7th century, many of the city's inhabitants have lived among the dead for decades.
Garbage City / Mokattam – There is no exaggerating saying that this part of Cairo is one of its most interesting one to witness. This city is built around piles of garbage which its inhabitants (or the zabaleen) have collected from the surrounding area. Around 85% of Cairo's garbage gets recycled here and you'll have the chance to buy one-of-a-kind souvenirs when visiting. The only downfall to Mokattam is its terrible smell.
The Pyramids – Sure, every tourist must check out the pyramids of Giza at least once. What many travellers fail to realise, however, is that the Giza pyramids are not the only pyramids in Egypt. Come with us on our Alternative Egypt Tour to witness the less-seen Red Pyramid, Djoser, and the Bent Pyramid. All without the excruciating calls of the Giza salesmen.
Citadel of Cairo – What makes Cairo so wondrous is how it has everything from modern shopping malls to medieval Islamic-era fortifications such as the Cairo Citadel. Keep in mind that the Citadel of Cairo also offers one of the best views of the city!
Egyptian National Military Museum – In a country where five out of five presidents have been part of the military, it goes without saying that this is a must-see on every traveller's list.
White/Black Desert – are both part of our Alternative Egypt Tour and we promise that you will not be disappointed. The White Desert is filled with impressive chalk formations and is to this day one of Egypt's best-kept secrets.
Elephantine Island – Every Egyptian city has something unique to offer and Aswan is no exception. It is home to most of Egypt's indigenous Nubians who are one of the most generous and hospitable people in the world. When visiting Aswan, be sure to catch one of the boats to Elephantine Island where you'll have a chance to visit a Nubian village.
Friendship Memorial – Egypt is home to Nasserism, one of the Arab world's most widespread forms of socialism. When in Aswan, make sure to visit the impressive Friendship Memorial – Egypt's biggest symbol of its friendship with Soviet Russia.
Wadi Gemal – Just south of Marsa Alam is the Valley of the Camels, an enormous area of land and coastal water. Has to be experienced!
Amarna – Once the dream capital of one of Egypt's most hated Pharaoh Akhenaten, is now an extensive archeological site located roughly halfway between Aswan and Cairo. Akhenaten's dream of a city where the sole focus of worship would be the sun was abandoned not long after his death. 
And that is our in depth Egypt Guide, for more information on other aspects of travel to the country, check our main Egypt Travel Guide landing page.
To back to our Egypt homepage please click here
About Post Author
.