The thought of traveling long term right now might seem impossible to some people. If you have recently voiced the idea of traveling the world, then we are sure that you were almost instantly barraged by naysayers. People are quick to offer reasons why short or long-term travel isn't a good idea right now. We are here to tell you to plug your ears to anyone that tells you not to follow your travel dreams.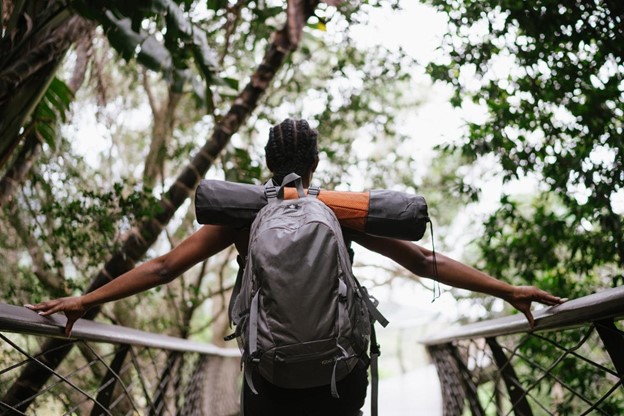 We aren't here to give you reasons to travel, as a yearning for wanderlust is reason enough. Scrolling through flight specials and learning how to ask for a local beer in 10 different languages are legitimate pastimes in our minds. However, traveling the world does require a source of income.
There is no need to save for years before hitting the road. You'll be more likely to regret not seeing North Korea or the Middle East while you are young and fit than doing it in luxury. Luckily, since the pandemic, earning an income while traveling the world has become easier than ever before.
Rent your home
You might not be able to earn a profit after paying your mortgage and taxes, but renting out your home while you travel does give you long-term financial security. Online tenant screening makes being a landlord more straightforward than ever before. Technology allows you to still solve issues in real-time, even if you were in the middle of Africa on safari.
Digital Nomads
Millions of people were required to work from home during the pandemic in positions that were previously restricted to office desks. If you can do your job online from home, what is stopping you from doing the same job online from Russia, America, or Central Asia? You might have to deal with time zone weariness, but the thrill of opening your laptop in a new country while dining on local cuisine is likely well worth any of the annoyances.
Freelancing
Any job that can be delivered digitally can be done on a freelance basis. Websites like Upwork and Freelancers are filled with millions of one-off and long-term contract offers for photographers, graphic designers, editors, writers, web developers, and coders. If you would rather travel and work on your own terms, then freelancing might be ideal. You can work when you want, how you want, and even set your rates.
Teaching English
As long as you are a native English speaker, it can be easy to come by jobs in Southeast Asia teaching English. You can complete an online TOEFL course before you depart and line up a job for your arrival. Some schools might cover the cost of your flight and your room and board, so any income you make is a bonus.
Volunteer
Volunteering doesn't traditionally come with a wage; however, many places will offer free or subsidized room and board in exchange for your services. If you find a place that you love and want to park off for longer, then asking around for volunteering opportunities can be an excellent way to meet people and avoids the high fees associated with volunteer placements.
We aim to give you a bit more inspiration and fuel for your decision to travel the world. There will always be a thousand reasons not to do something that challenges you, but we urge you to do it anyway. It is possible to stay safe, earn an income and travel the world at any time.
About Post Author
.