Did Cambodia help England win the 1966 World Cup? We all know that as of this moment England have only won one major international trophy, the 1966 World Cup.
North Korea at the 1966 World Cup
Apart from England winning the world cup, the other most famous part was the North Korean football team. They beat Italy, qualified for the Quarter-Finals, went 3-0 up against Portugal before the brilliance of Eusebio resulted in a 5-3 loss to Portugal.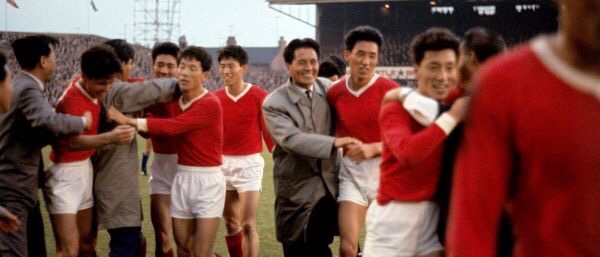 To read about football in North Korea click here.
This was to be remain the best result from an Asian team in the world cup until South Korea reached the Semi-Finals 46 years later.
Portugal of course then lost to England in the Semi, England beat West Germany 4-2 and the rest is history, England have won nothing since. So, where oh where do Cambodia fit into this tale of intrigue?
Football in Cambodia
Football was brought to Cambodia by the French, with them joining FIFA in 1953, they lost their first match to Malaya – then a country by a score of 9-2 before football took a backseat to the ongoing civil war.
To read about the history of Cambodian Football click here.
It would remain in hiatus until Lon Nol overthrew Mr Sihanouk, with Cambodia coming 4th in the Asian Cup in 1972. Football along with most life died under the Khmer Rouge, and for much of the communist era. Nowadays there is a professional league in the country, which is quite entertaining, but it was to be in two games that Cambodia did not play in that they had their biggest affect on international football.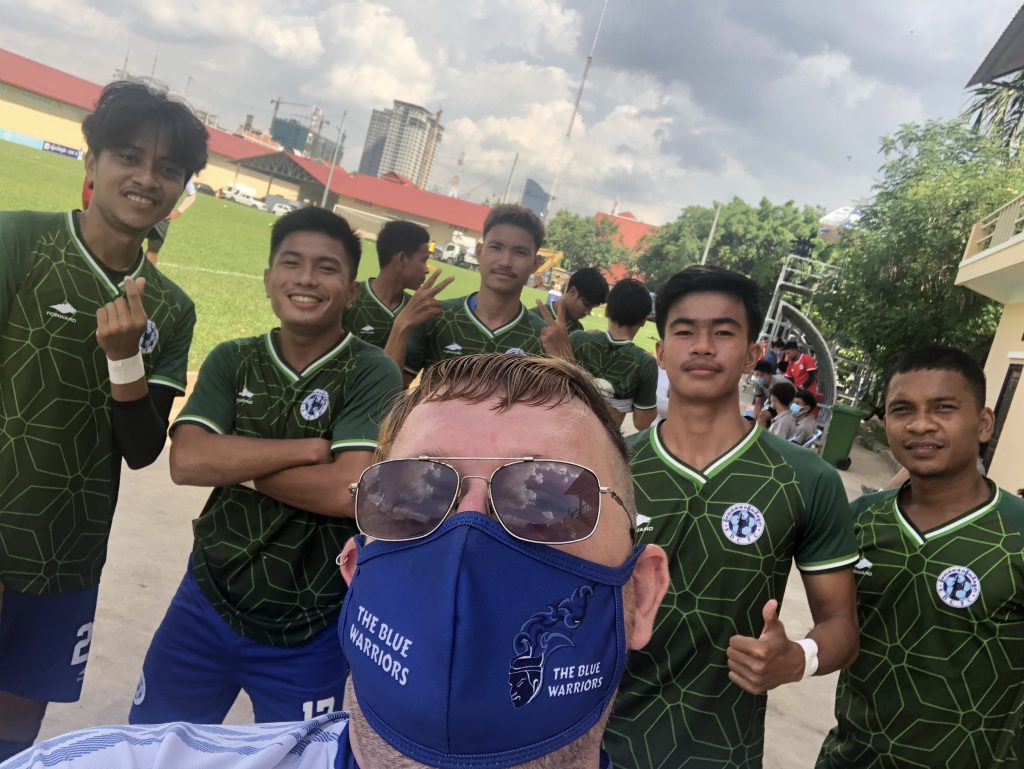 To read about watching football in Cambodia click here.
Africa – Asia – Oceania qualification for the 1966 World Cup
In the early days of the World Cup it was all about Europe and South America. Asia, Oceania and Africa despite representing 70 percent of the world were given one berth in the tournament.
The initial plan was for the 15 African teams to play in groups with the winner playing the winners of the Asia/Oceania group for a place in the World Cup in England in 1966.
Africa quite rightly saw this as an insult and felt they deserved one berth by merit, not by play-off and duly withdrew from the tournament. The Philippines were refused entry from Asia, which left 4 teams to play in a group to decide the one place in he finals. These teams were Australia, North Korea, South Korea and South Africa. I thought the African teams had dropped out I hear you you? South Africa had moved to Oceania after no African team would play against them during apartheid, which would also lead to them being kicked out of the 4 team group. There were now 3 teams, two of which were from Korea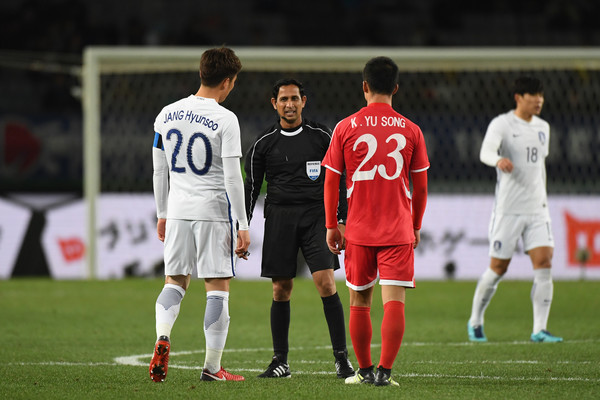 South Korea was a very different place in 1965 and due to internal issues, rather than political were also forced to pull out.
To read a history of North Korea vs South Korea at football click here.
Finding a neutral venue in a non-neutral world
Australia and North Korea were the last two teams left and in theory would play home and away to get a winner. There were two problems here, North Korea did not have a stadium up to FIFA standards and Australia would not grant visas to North Korea.
Neutral is a very simply term in football, it means a third stadium, or country, but this was the era of the cold war and the threat of nuclear war – neutral had far deeper meanings.
Thus a neutral venue had to be found, but the world was not very neutral at this point, there was the communist bloc, the non-communist bloc and half of the region was either at war, or even unrecognized (China). It was at this point that a personal friendship can in to save he day.
The friendship of Sihanouk and Kim Il Sung
After meeting in Jakarta, Sihanouk who at this point was head of state rather than King had become firm friends with President Kim Il Sung – he therefore offered Cambodia, which had recently built a state-of-the-art Olympic Stadium to host the matches. To read about the friendship between these two click here.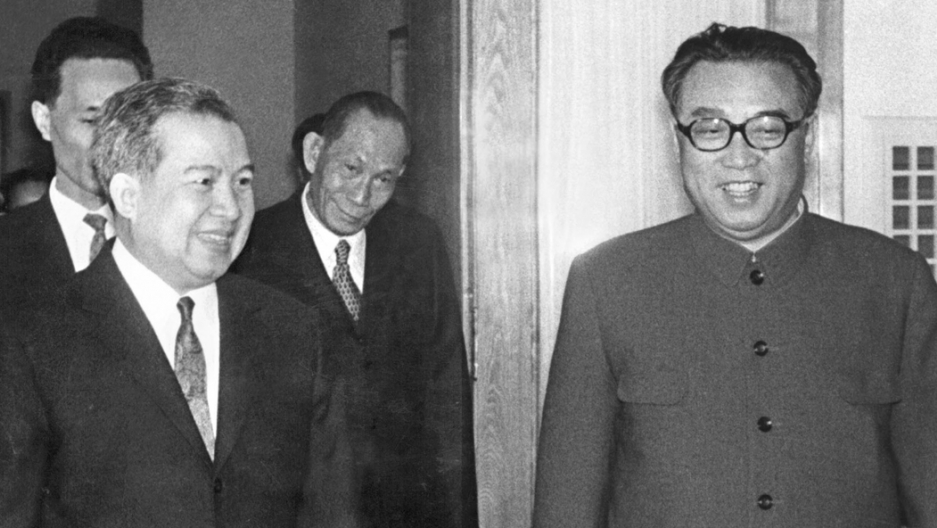 North Korea vs Australia in 1965
On November 21st and 24th North Korea were thus due to play Australia in a two-legged affair in Phnom Penh, with the winner going to England. You'd expect Australis to be favorites right?
At the time Cambodia was being run as a one-party state by Sihanouk under his Sangkum Movement, so he duly told the fans they half had to cheer for North Korea, with the other half supposed to cheer for Australia. Easy enough.
Amazingly 60,000 fans turned up for the first match which North Korea won 6-1, with their first goal coming from the man who would later sink Italy, Pak Doo Ick. The second match drew 40,000 fans with North Korea winning 3-1, 9-2 in total on aggregate, they were going to the World Cup.
Did Cambodia help England win the 1966 World Cup – A North Korean tale
Now we get to the click-bait part of the article, did Cambodia help England win the 1966 World Cup? OK, so here is how this theory goes. North Korea knocked out a very strong Italian side, in fact previous World Cup winners. Some believe that this Italian team would have been much harder a team to play against than Italy. Had North Korea not beaten Italy, Italy could have theoretically beaten Portugal and thus England would have played Italy in the 1966 World-Cup Semi-Final – maybe they would have lost.
Did Cambodia help England win the 1966 World Cup? OK it is a bit of a hop skip and a jump, but they certainly played their part in helping get North Korea to the finals, which in itself merits a special place in football folklore for Sihanouk and Cambodia.
About Post Author
.