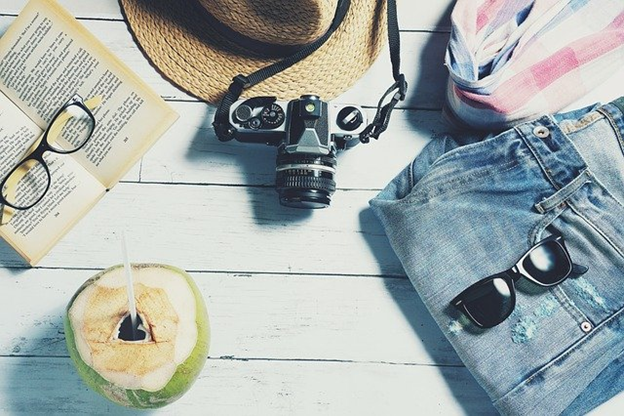 When it comes to traveling, many people get overwhelmed because they can easily get rid of the work routine and let themselves loose. After all, traveling is supposed to be fun and enables you to go on a social detox.
However, ever since the pandemic last year, many countries have had to ban travel. Now that the coronavirus is a bit in control, many countries have opened their borders for tourists to have quality time at their favorite destinations. If you are thinking of planning your next trip, you've come to the right spot.
Here, we will sift you through a list of the countries that have opened up their borders for everyone. Make sure to sift through this text till the end:
Belize
Belize is nestled along Caribbean shorelines and a great option for everyone to explore the true beauty of Central America. Luckily, the country has already relaxed the quarantine, so you can rest assured about visiting it. Passengers who have been vaccinated fully don't have to take the quarantine after doing a mandatory PCR test.
Secondly, every passenger has to download the health mobile application before arriving. All that the passengers have to do is, complete the immigration requirements and confirm their place of stay. For your information, Belize is a beautiful place to visit, so you must not ignore it when planning a travel trip.
Egypt
Contrary to popular belief, Egypt isn't only restrained to the concept of coffins and mummies. This place is the ultimate research spot for people obsessed with pyramids and is drenched in the love of history.
It is the perfect spot for casual tourists and adventure seekers. Currently you can enter Egypt from any country as long as you are vaccinated. All the travelers need to do is, enter the health declaration form and enjoy the famous tourist spots. However, unvaccinated travelers have to go through the COVID 19 PCR test that has to be taken within 72 hours of arriving in the country.
Costa Rica
When it comes to traveling to some of the most beautiful places in the world, Costa Rica occurs as the first thought in many people's minds. After all, this country allows you to witness the ultimate beauty of Central America like no other option.
With a minimal population, this country has already garnered the attention of millions of tourists across the globe. The beaches, shorelines, and skyline views are breathtaking. Many travellers join organized tours, but it's also quite easy to explore costa Rica on your own, thanks the to widely available minivan services that go all around the country If you want to enjoy nature in its natural habitats without large crowds, this is a unique chance to visit this fascinating country.
Iceland
The breathtaking tourist spots of Iceland are getting flowded with a lot of people right now. International travelers are in love with this country because its famous geysers  and opportunities to see the northern light.
Regardless of your origin, you will only have to provide a full vaccination certificate to the state, so you can sift through the country without anyone trying to hound you. You need to take the mandatory PCR test before entering the state. On the other hand, if you are fully vaccinated, you will be free to roam around the country and immerse yourself in the popular culture.
Maldives
Another famous island in the Indian Ocean has taken the world by storm. Today, almost everyone plans to visit the Maldives at some point of time in their lives. This island has intriguing plans for the visitors because it doesn't want to deprive anyone of making the most out of its beauty. Because the Maldives is a popular tourist spot, it is flocked with millions of visitors every year. Right now, around 60% of the Island's population is vaccinated.
You will have to take the mandatory PCR test before entering. Furthermore, the government has instructed all the hotels to provide private huts to the guests so that they can have quality time with their families. Secondly, since most islands can easily be visited, you don't have to worry about being restrained.
Turkey
Also chanted as the traveler's paradise, Turkey is always on the front row when catering to the travelers. The fairy tale land with green hills and the ornate chapel are open for travelers from across the globe.
However, travelers from India, Nepal, South Africa, or Brazil will have to provide a negative PCR result within 72 hours before their departure. Furthermore, every traveler must submit the entry form 72 hours prior to travel. On the other hand, vaccinated travelers can easily skip testing and won't have to quarantine tither. Because Turkey is one of the best places to visit, you shouldn't shy away from visiting it this year.
About Post Author
.