January 8th, 2020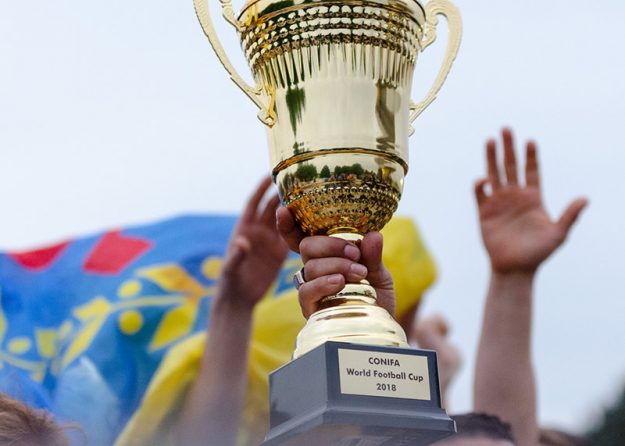 Our partners at the Confederation of Independent Football Associations (CONIFA) — AKA the Other World Cup — recently announced the 16 teams that have qualified for this year's World Cup. Taking place between May 30th and June 7th 2020 in Skopje, North Macedonia, the final 16 are as follows:
Africa
Matabeleland
Kabylia
Darfur
Western Sahara
Asia
Tamil Eelam
Panjab
United Koreans in Japan
Europe
South Ossetia
Western Armenia
Kernow
Parishes of Jersey
Karpatalya
North America
Cascadia
Oceania
Australian First Nations
South America
Mapuche
Global ticket
Chagos Islands
CONIFA noted that they have a "full reserve list" of backup teams in the case that any of the qualifying teams are, for whatever reason, unable to attend the Finals in North Macedonia.
We hope that you're as excited as we are for the upcoming tournament — YPT will, in fact, be in Skopje for the final on June 7th!
About Post Author
.