When it comes to conflict between arch enemies of Armenia and Azerbaijan, Nagorno Karabakh is often the flash point. It's one of the four unrecognized countries dotted across the former Soviet Union and disputed territory between the two countries. The tension surrounding this country has spilled over into conflict in Northern Armenia.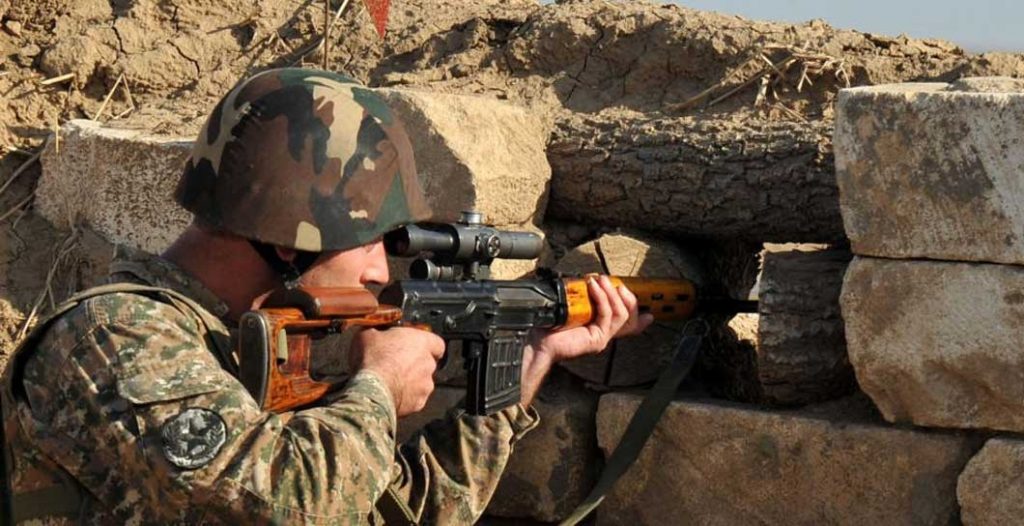 Early news reports claim that vehicles carrying Azerbaijani troops crossed into the Armenian region of Tavush in vehicles leading to a gunbattle breaking out which left two Azeri troops dead and five more wounded.
In response, Azerbaijan launched artillery fire along the shared border. Something Armenia claims was done in order to capture Armenian positions in the area.
Video released from last night showed heavy gun battles taking place in the dark with armored vehicles firing into Armenian positions. As the sun rose, aerial footage showed an Azeri drone strike on an isolated Armenian military position in the mountains.
"They were repulsed, suffering losses in manpower. There were no casualties among Armenian servicemen," Armenia's defense ministry spokeswoman, Shushan Stepanyan, said in a Facebook post.
The last time Armenia and Azerbaijan went head to head was in 2016 during The Four-Day War which took place along the Nagorno-Karabakh line of contact with the Nagorno-Karabakh Defense Army, backed by the Armenian Armed Forces, on one side and the Azerbaijani Armed Forces on the other. The clashes last night, however, were far from Karabakh, and directly between the two South Caucasus countries.
Since the fragile 1994 ceasefire, peace talks between Baku and Yerevan have been mediated by the "Minsk Group" of diplomats from France, Russia, and the United States. Sunday's clashes erupted days after Azerbaijani President Ilham Aliyev raised the specter of a fresh war with Armenia and denounced stalled peace talks over the disputed Nagorno Karabakh region.
Armenia is a country we visit often throughout the year on our Soviet tours, we hope that the conflict can be escalated without further bloodshed. We are tracking the situation to provide you further updates.
About Post Author
.