One of China's greatest accomplishments in our modern day living is having a state-of-the-art, smart and comfortable train network that in many situations can work out better than flying domestically within China. However, trying to obtain train tickets as a foreign tourist in China is very complicated and stressful unless you are Chinese, hold a local Chinese bank card and speak enough Chinese to communicate with the overcrowded ticket office where also the concept of lining up calmly and patiently does not exist..
So let us help you to avoid missing out on train tickets or even worse… purchasing the only remaining 'standing only' ticket (nightmare alert). Please contact us to help your travels in China on time and stress free.
Simply fill out the form below about which ticket you require and we will email you back with a quote. After purchasing the tickets with us online, your tickets will be ready for you to pick up in China!

2nd Class Seat (left) 1st Class Seat (right) – fast train

Hard Sleeper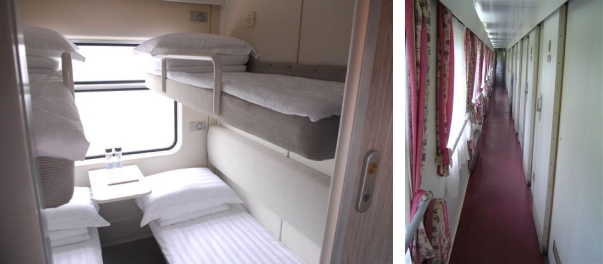 Soft Sleeper
Contact Us for more info.