Romania is a country we've fallen in love with after almost a decade of travelling and leading tours through. Despite Bucharest and Transnistria becoming mainstream tourist destinations, we still manage to find the quirky, bizarre and dark sights that make Romania a unique experience. On our recent Ceausescu road trip there were two huge highlights: visiting the place where Nicolae Ceausescu was born and raised, and sneaking inside the infamous Doftana Prison –also known as the Romanian Bastille. Now abandoned, it was the place of imprisonment for the young Nicolae Ceausescu and other future high ranking communists. Finally, we visited the eerie military base which served as the execution site for Nicolae and his wife Elena. The base remains preserved from the time of their trial and execution; their final meal bowls are still laid out and the bullet holes in the courtyard are still visible.
It therefore goes without saying (but we'll say it anyway) that Romania should be on your travel list. A common question we're often asked is when is the best time to visit Romania? YPT are certainly not fairweather travellers and we've been in the city in lashing rain, biting snow and blistering heat. Each season appeals to different people's tastes, so here's our assessment of the best time to visit:
Visiting Romania in the summer: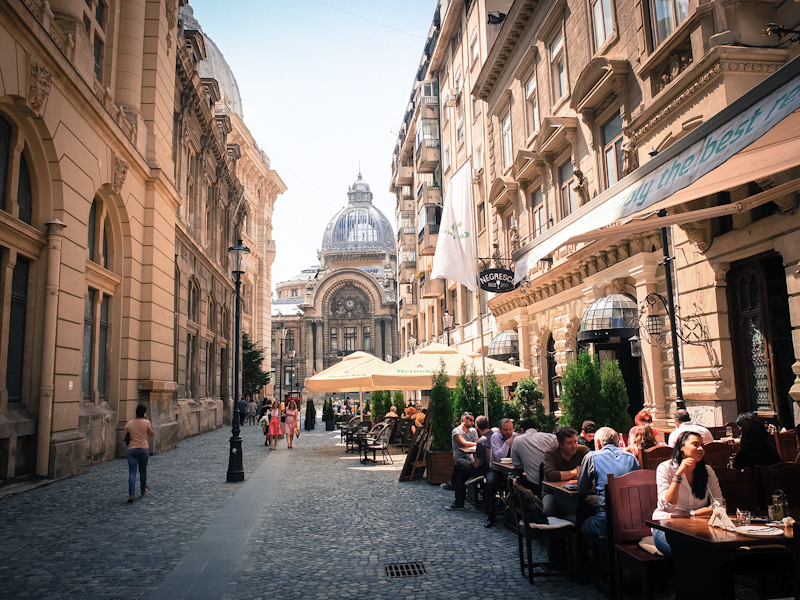 Pros:
The long summer evenings mean you can explore the city right into the evening; definitely useful if you are short on time.
Bucharest is a city full of awesome parks and they make a fantastic place to stop for lakeside summer drinks. A beer will set you back 1-2 euros and a good cocktail 3-4.
More events taking place in the summer, meaning you're more likely to catch a free festival or concert in the capital.
The mountains make for fantastic hiking spots.
Cons:
Summer in Romania can be blisteringly hot and often unbearable, especially when on the city metro or at midday.
It's the height of tourist season, so places like Bucharest and Transylvania are often jam-packed and prices rise.
Visiting Romania in the winter: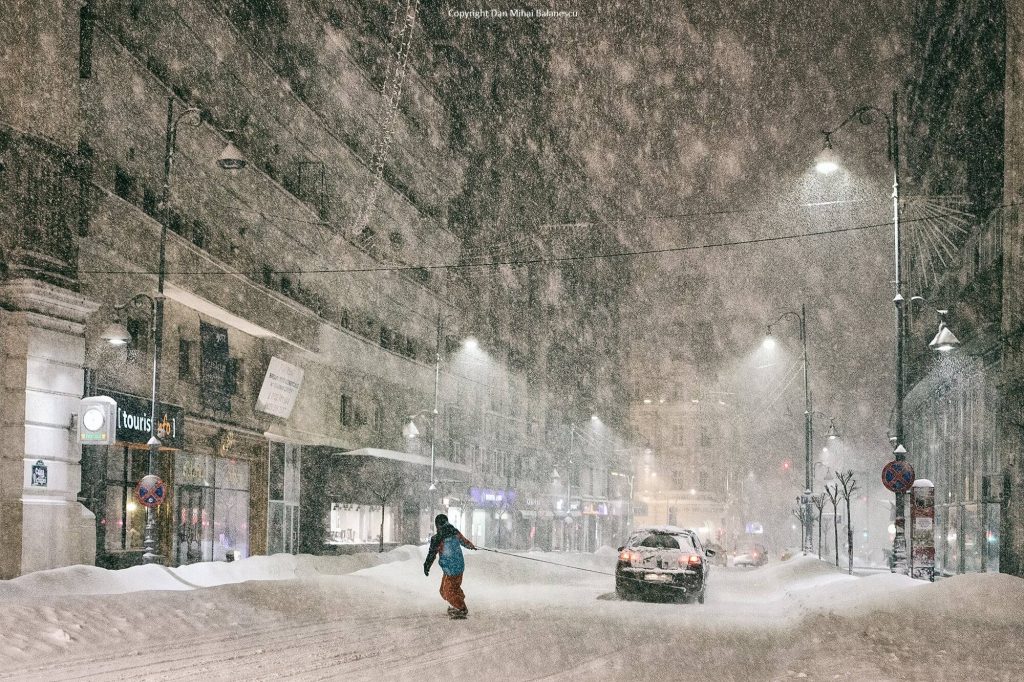 Pros:
Bucharest is a city of Communist concrete; for lovers of Brutalist architecture, Bucharest in the winter is a photographers dream, with revolutionary bullet holes on many buildings. Because nothing encapsulates Communist architecture like a bleak grey sky and some snow.
Winter is out of tourist season and the cold keeps many tourists indoors anyway, so if you're brave enough, you may just have the city to yourself for the most part during winter.
Cons:
Bucharest can be brutally cold in the winter and prone to freak weather. On one of our recent tours in February, it seemed as though the entire city was covered in a layer of lethal, slippery ice. A slight inconvenience when you have a day of walking to hunt down communist relics.
The days are short, so for those short on time it may not be an ideal time.
In the mountains, roads may be closed and impassable.
We'd say a safe bet is to go during mid-April and catch the city in spring. It isn't hot and it isn't cold, the days are longer than usual for the season and the summer season of tourists haven't arrived yet!
To visit Romania with YPT, you can join one of our 8 group tours to the country every year or arrange a completely customisable private trip at a date most convenient for you.
About Post Author
.