Kazakhstan is not that well known for its food. But what it does have to offer is amazing! While the traditional Kazakh fare might not look the most appetizing, looks aren't everything.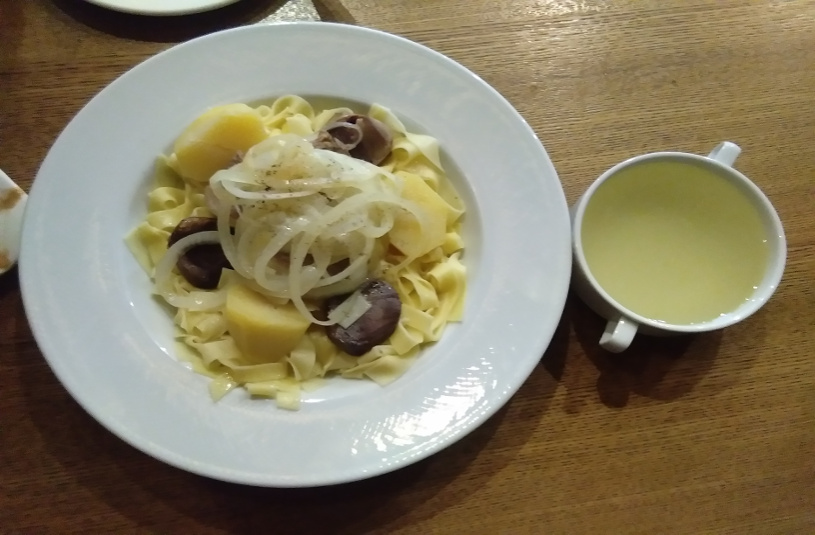 With all ex-Soviet countries, you'll find not just the local cuisine, but also Russian, Georgian, Ukrainian… Basically everything delicious in the Soviet Union. Kazakhstan itself is a meat lovers paradise; lamb, beef, chicken and the local favorite of horse are in abundance.
When you come to Kazakhstan there are two things you have to try.
Number 1, Beshbermak or horse meat with past, onions, and potatoes. This is a local Kazakh favorite and is served with a side soup and a delicious white sauce. Horse really never did taste so good.


Number 2 is 'shashlik'. These are huge meat sticks grilled with spices and can be found literally everywhere. If you come in the summer there are many outdoor areas where they will serve it all night long. In the winter, head into the mountains and you find them barbecuing in the snow, which makes for a great snack after hitting the runs.
Now, while meat and meat and meat is great, the variety of the old Soviet Union is what makes coming to any of these countries a favorite for me. These are some of the other things you should keep an eye out for.
Kechepuri
This dish, which is from Georgia, is pure heaven in food form. Baked bread, with cheese, eggs, potatoes and butter. It's greasy and a heart attack waiting to happen, but I honestly can't get enough of this golden cheesy beast.
Gulash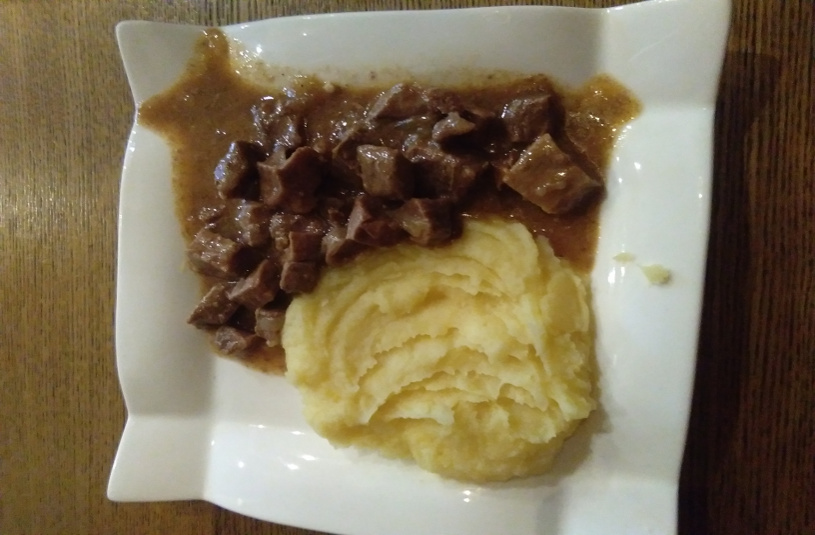 Famous worldwide, gulash can be found in nearly every restaurant and I am yet to have a bad one. Stewed meats in a thick brown sauce and sometimes with a side of sour cream. Comfort food in all its glory.
Manty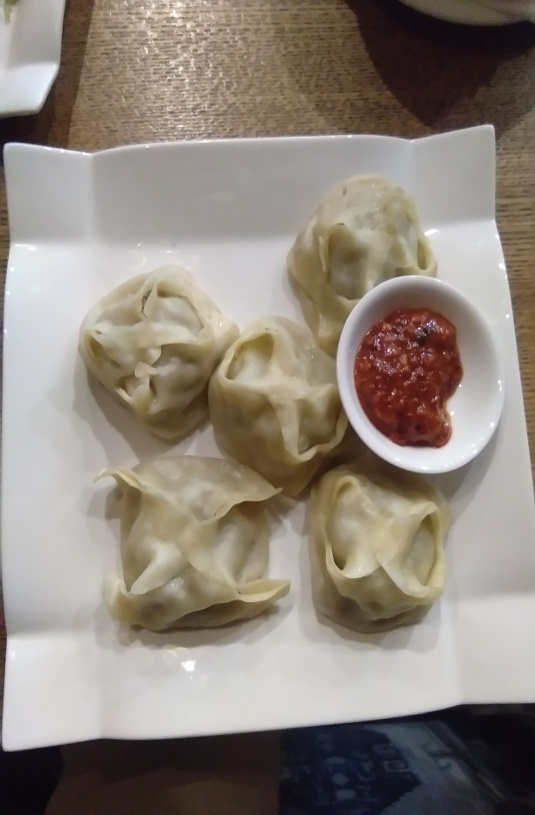 Found widely throughout Central Asia, this is Kazakhstan's answer to dumplings. Generally filled with lamb, onions and various simple spices these hearty dumplings are great snacks and are awesome in winter when fresh from the steamer. Usually, they will be served with a side sauce which can be spicy or just plain and simple sour cream. But then again, who doesn't like sour cream? Crazy people, that's who.
Horse steak
That's right, horse. Kazakh's love horses, so much so that riding them wasn't enough. What might seem strange at first to some, horse meat is fantastic. I can't recommend highly enough hitting up the steakhouses of Almaty or Astana and biting into a juicy horse steak. It will leave you craving for the equine flesh for many weeks after your return home.
So, when you come to Kazakhstan check out these incredible foods and there's no way for you to be disappointed.
Reading about a countries food is not even half as fun as actually eating the food in the country. If we've whetted your appetite for Kazakhstan, how about joining us on our 2018 Kazakhstan tour, which promises a whole load of fun, as well as horse meat galore!
About Post Author
.