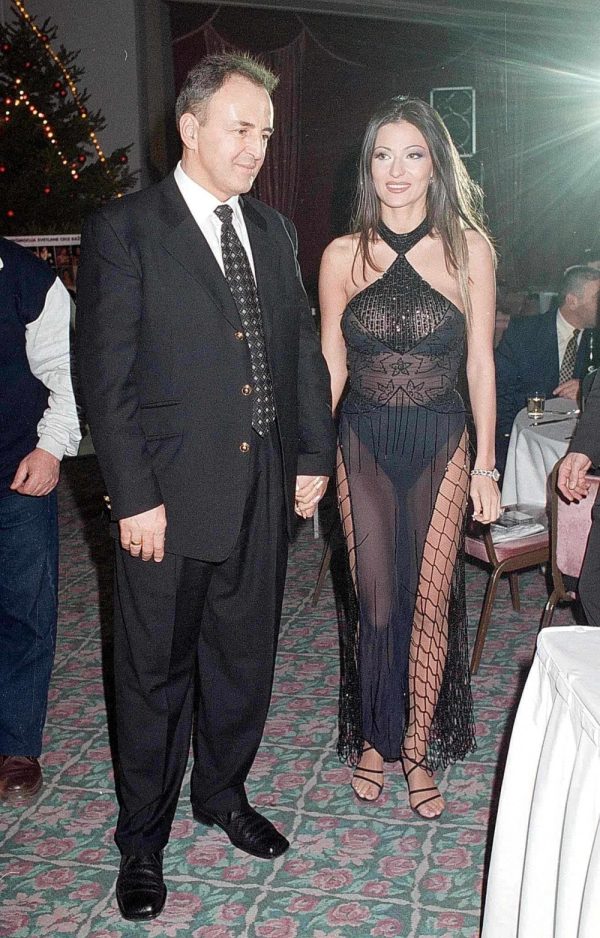 As COVID-19 keeps us locked down indoors, millions around the world have indulged in Netflix's addictive documentary series: Tiger King. Based around the wild exploits of an eccentric exotic animal zoo owner named Joe Exotic, his arch enemy and a whole host of bizarre characters, the documentary makes for great viewing. However, the nickname of Tiger King isn't unique to Joe Exotic. It was previously owned by a far darker and more murderous character in recent history. Alongside his love of tigers, he also pursued bank robberies, assassinations, war crimes, and prison escapes. His name was Arkan Raznatovic.
Born in the Yugoslav Republic of Slovenia, Arkan grew up in Belgrade. The son of a pilot with heavy connections in the Yugoslav secret police, Arkan originally aspired to follow his father's footsteps and become a pilot in the Yugoslav air force but his life took on a very different direction. His teenage years were defined by carrying out violent street robberies around Belgrade and going on the run to Paris. His criminal nature soon got him deported back to Belgrade where he was sent straight to prison, inside of which he began to organize his own violent gang.
Upon his release in the early 1970s, Arkan maintained contact with his father's secret police contacts as well as Yugoslav criminals and soon went back to Western Europe with a forged passport. In 1973, whilst in Belgium, he was sentenced to ten years in prison for a bank robbery. In 1979 he managed to escape and go on the run and carry out five more armed robberies across Europe before being apprehended in 1979 in the Netherlands where he was handed a seven-year sentence. After serving just over a year of this he managed to escape again to continue his robbing spree in Germany. A shootout and subsequent arrest with German police led to a hospital visit, where he took advantage of relaxed security and jumped out of the window before attacking the first person he saw and stealing his clothes. His final European arrest was in Switzerland when he escaped from Thorberg prison. It is believed that Arkan's secret police connections helped massively in these escapes.
In 1983, he returned to Belgrade to indulge in some illegal businesses, nightclubs and, you guessed it, more robberies. After being the prime suspect of a bank robbery, he was ambushed by two police officers at his mother's apartment. Arkan promptly shot and wounded both of them, was arrested immediately but released less than two days later. This made it very clear that Arkan was protected by the highest levels of government in SFR Yugoslavia. He was often seen cruising around the streets of Belgrade armed and in an iconic pink Cadillac.
In the early 1990s, Arkan pushed his way to the top of the infamous Red Star Belgrade Ultras known as the Delije. As Yugoslavia began to tear itself apart, Arkan created the Serb Volunteer Guard which was a paramilitary group made up of Delije thugs and his friends. Supplied and equipped privately and through capturing enemy arms, it was made up of a core of 200 men and totaled no more than 1,000, but as their frontline experience grew they rapidly became a feared group and soon earned the name 'Arkan's Tigers'.
Arkan's Tigers made a fearsome name for themselves in Croatia and Bosnia, engaging in multiple instances of ethnic cleansing by killing and forcefully deporting Croat and Bosniak civilians. Arkan personally led most operations and bestowed his best soldiers with ranks, medals, and loot.
Arkan's love of tigers led to his stealing a tiger cub from a local zoo on the frontline, he beckoned journalists to photograph him with his men. As their balaclava-clad troops sat in an almost pyramid shape on a Yugoslav Army tank, Arkan clutched a suppressed MP5 with one hand and held the tiger cub aloft with the other. The photo would soon become an iconic image of the barbaric Yugoslav wars.
After the war, Arkan became even more powerful and turned into a hero for many Serbs while serving as a target of hatred and fear to their enemies. The Tiger paramilitary group was disbanded in 1996 and Arkan returned to his interests in sport and private business. In 1999, Arkan was indicted for war crimes and crimes against humanity by the International Criminal Tribunal for the former Yugoslavia. However, he would never be brought to trial.
In the year 2000, Arkan was sat in the lobby of Belgrade's InterContinental hotel chatting to friends whilst surrounded by other hotel guests. He was approached by a hit squad of underworld connected figures and was cut down in a hail of bullets alongside his bodyguard and a bystander. After being shot in the face, Arkan was rushed to a hospital but died on the way. He was buried in Belgrade with military honors by his paramilitary volunteers at a funeral attended by around 10,000 people.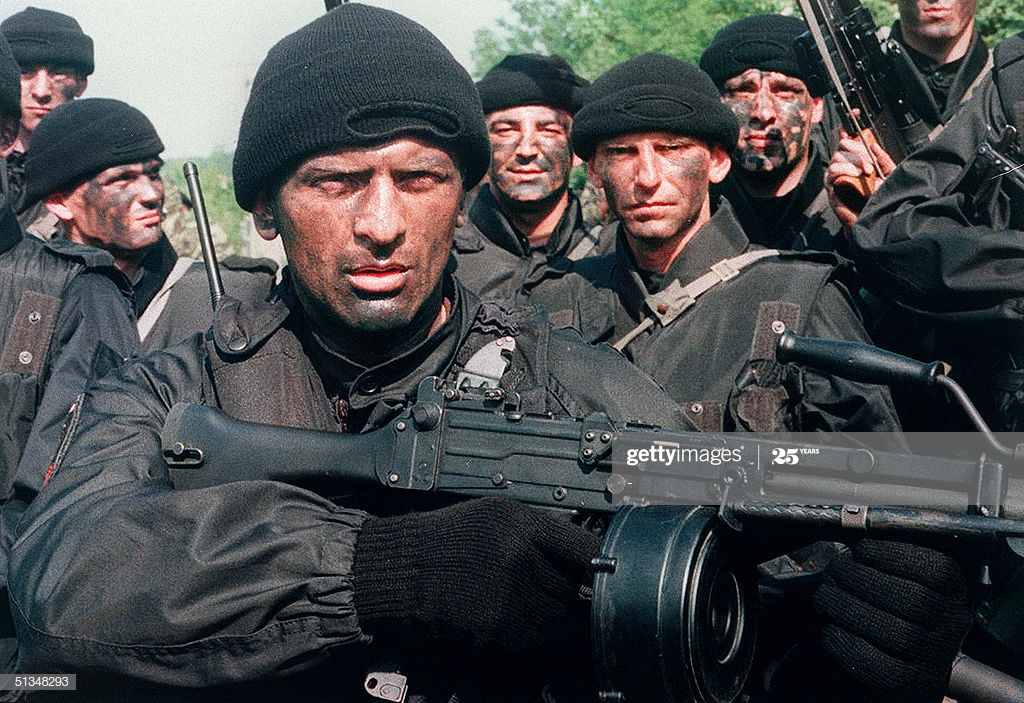 To explore the fascinating and equally dark history of Yugoslavia, join us on our Ultimate Yugoslavia and Balkan Badlands tours run every year.
About Post Author
.