The Pacific region is one of YPT's favourite regions. It is still raw and quite undiscovered, with genuine people and countries which have been isolated until very recently. As such, less known of that region by most travelers. We have now been running tours for a few years already, such as our Least Visited Countries classic tour, and, in an effort to bring the region to you, have started explaining how to get there and the airlines that fly there. One airline that has to be mentioned certainly is the lesser-known Nauru Airlines.
History of Nauru Airlines
Nauru Airlines is the flag carrier airline of the Republic of Nauru, the world's least visited countries. While nearby countries such as Kiribati have other airlines, none of them is as important in connecting nations of the Pacific as Nauru airlines. When it was founded, Nauru Airlines was called Nauru Air and started with a limited service between Brisbane and Nauru in 1970 using a plane chartered from Australia. As the years went by, Nauru Airlines augmented its offer and, at its peak, offering flights to destinations it doesn't cover today such as Chuuk in the Federated States of Micronesia.
Regular service started in January 1972 as the company acquired its own first plane a Fokker F28 Fellowship. The company then acquired a number of Boeing 727-100 and 737-200. This was during the phosphate boom of Nauru when the country was the richest country on Earth per capita. In 1983, the airlines had the highest number of planes it has ever had – seven. The company progressively contracted its number of plane and had a bad reputation for delays and cancellations, with reports of the planes often being used by the leaders of Nauru for their personal means. At its peak, Air Nauru had an impressive network of flights, with over 30 destinations covering approximately 15 countries.
The company privatised and cut its ties with the government by electing a new CEA in 1996. Due to mismanagement of the island's wealth, the company still had some serious trouble and in 2005 its only aircraft at the time was seized by creditors at Melbourne Airport. This caused the countries of Kiribati and Nauru to be without any air service. A new aircraft was acquired in 2006, a Boeing 737-300 and Air Nauru was rebranded as Our Airline. It has been then changed again to Nauru Airlines, its current name, in 2014 and now has two planes: Boeing 737-300.
Nauru Airlines Fleet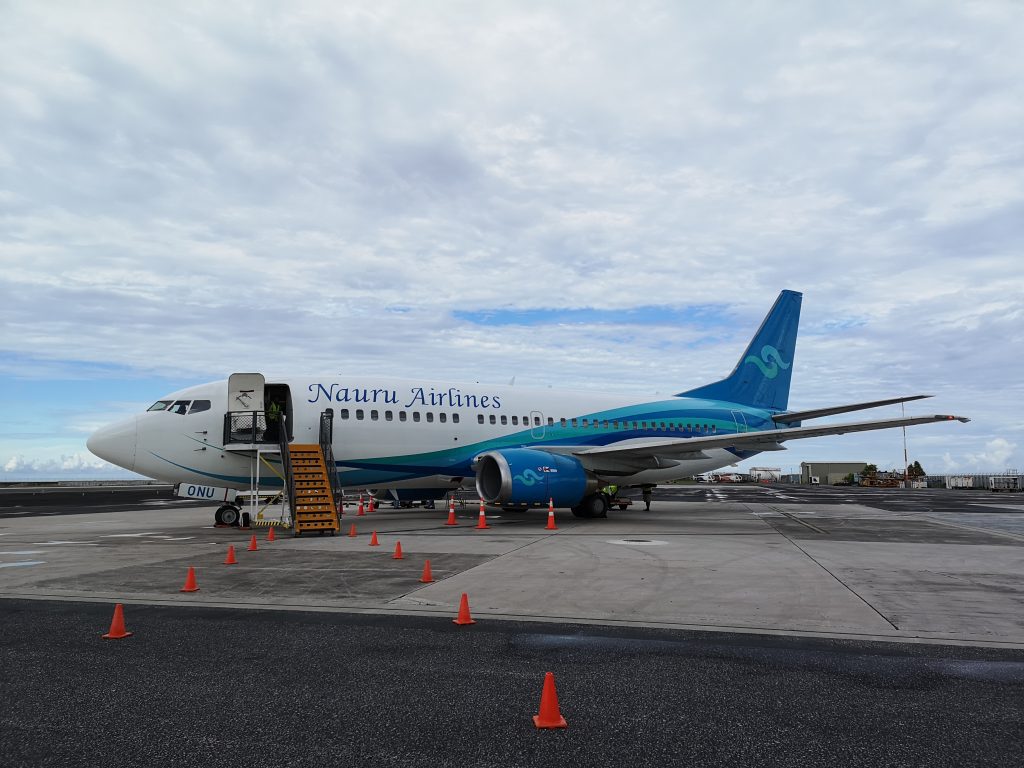 Nauru Airlines has two planes, both Boeing 737-300, one of which was bought with the help of Taiwan as a reward for Nauru's recognition of Taiwan. The planes meet in Nauru before heading their own way each. Nauru Airlines network covers the following destinations: Brisbane (Australia), Honiara (Solomon Islands), Majuro (Marshall Islands), Nadi (Fiji), Pohnpei (Micronesia) and Tarawa (Kiribati)
Why Nauru Airlines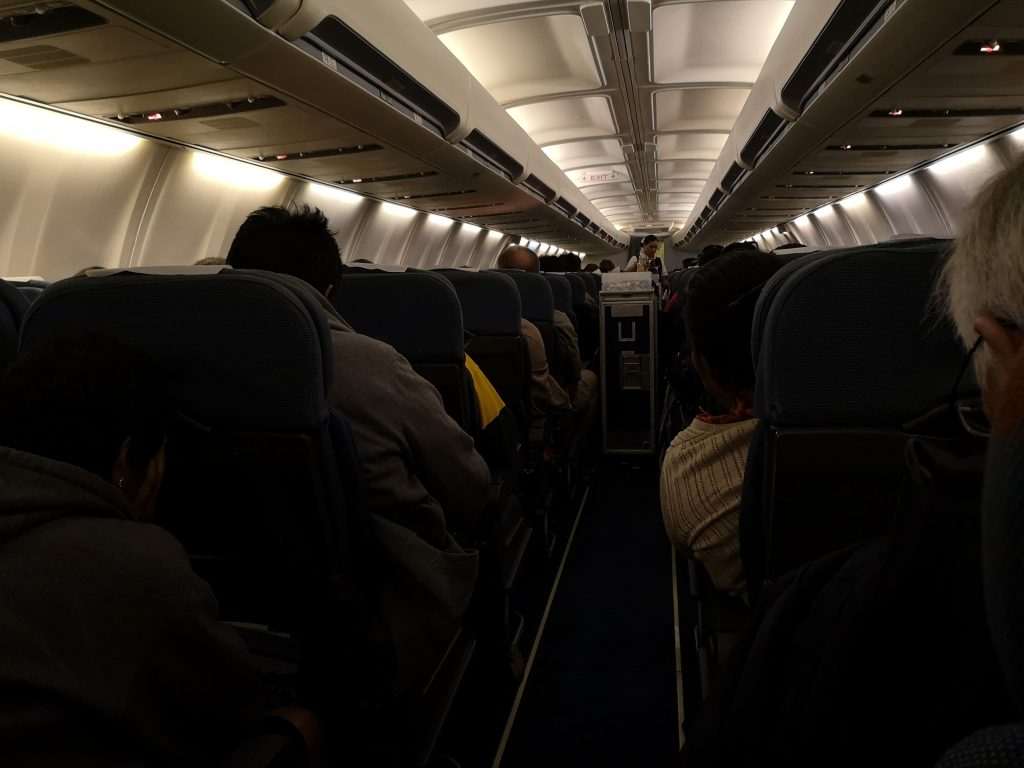 Unless you're planning on taking a boat, chances are you that if you want to visit the countries of the central Pacific, you will have to take Nauru Airlines. In recent years, especially this year, the offer of Nauru airlines has been growing. The airlines arrange a sort of hop-on-hop-off line of flights connecting the Federated State of Micronesia, the Marshall Islands, Nauru, Kiribati, Solomon Islands Australia and Fiji. The way the airline works is that planes start from Pohnpei, Nadi or Brisbane and head towards Nauru, where they fork and connect to the other directions of the line. Flights are not on a daily basis yet so checking the schedule and planning your trip and connections in advance before purchasing tickets is necessary. When transiting along the line, you will stay on the plane if you are not entering the country it is stopping in with the exception of Nauru. There, you will have to leave your plane, go around immigration to climb up on the first floor of the airport and wait for your next flight.
The experience
Nauru Airlines is actually good value for the money. Don`t expect the standards of an Arabian airline but the staff (who, if you fly two or three times you'll have met them all) are kind and professional. On all flights segments, you will be provided with a substantial snack or a breakfast as well as drinks. The snacks are often sandwiches or wraps and are quite tasty. On offer for drinks, the usual as well as alcoholic options. Most Nauru airlines flight segments are about one-hour long and layovers also one hour long or so. The Boeing 733 seats are quite wide, especially when compared with the configuration ultra-budget airlines go for these days.
There are business seats, which are wider, the business section doesn't have a division wall from the rest of the airplane. Overall, Nauru Airlines offer a good experience, filling normal expectations.
As for the booking experience, it is quite seamless for pacific airlines. Nauru Airlines has a brand-new website where single flight, roundtrip and very useful multi-city tickets can be booked in no time. You would expect the website to be buggy but it actually works just fine. The moment the flights are booked, a confirmation is sent by email, confirmation which is needed in order to get a visa for Nauru. The only thing we would like to see on the website would be for the calendar used to book flights to show only the dates where flights are available and grey out the others thus saving the user from having to input many combinations until it works.
Nauru Airlines, with its quirky experience, service with a smile and fascinating history, is certainly one of the airlines YPT loves to fly and slowly earning miles on every flight we take with the airlines in Part 1 of our Least Visited Countries Tour, we are looking forward to, one day, manage to write up a review about its business class!
If you want to fly one of the world's most eccentric Airlines, let us book flights for you as part of our Least Visited Countries Tour!
About Post Author
.