Ah, holidays. A time most people prefer to celebrate the simple way: hopefully, a few days off work to kick back, get sloshed and spend some time with friends or family. But – with countless holidays, festivals, and various other celebrations taking place all over the world, there's bound to be a few people who prefer to celebrate things a little bit… differently.
So here's five of our favourite weird celebrations from around the world.
---
5. Thaipusam Festival – Various Locations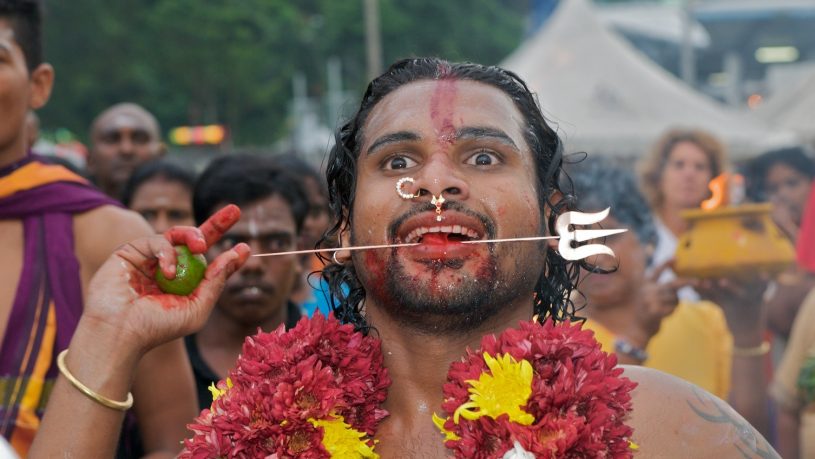 The Thaipusam Festival is a celebration dedicated to Lord Murugan, the Hindu God of War, primarily celebrated by Tamil Hindus around the world on the full moon in the Tamil month of Thai.
Devotees prepare for the celebration by cleansing themselves through prayer and fasting for approximately 48 days before Thaipusam. They must also observe celibacy and only eat pure vegetarian food once a day.
Devotees carry a kavadi, a physical burden through which the devotees implore for help from the God Murugan. This could be something as simple as carrying a pot of milk on their head but mortification of the flesh by piercing the skin, tongue or cheeks with small spears or hooks is also common. The motive of Thaipusam festival is to pray to Lord Murugan to receive his grace so that bad traits are destroyed.
4. Kanamara Matsuri – Japan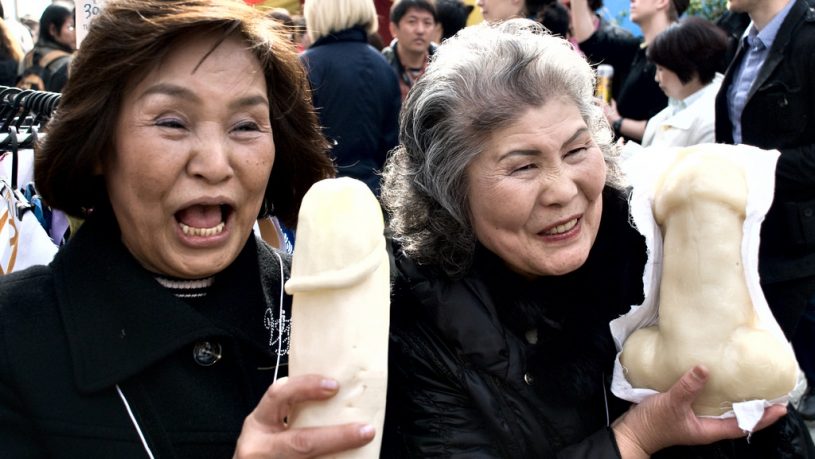 More commonly known as the Japanese Penis Festival, Kanamara Matsuri is a Shinto fertility festival held on the first Sunday of April in Kawasaki, Japan. It features a giant pink steel phallus being paraded around with people making their way to the Kanayama Shrine. The festival is focused entirely on the penis, with penis illustrations, candy, carved vegetables, and decorations.
Legend has it that a jealous sharp-toothed demon lived inside the vagina of a young woman, whom he had fallen in love with, castrating two men before a blacksmith made an iron phallus that shattered its teeth, which led to the enshrinement of the item.
Today people go to the shrine to pray for fertility and a good harvest, and the festival is used to raise awareness and money for HIV research.
3. The Tinku Festival – Bolivia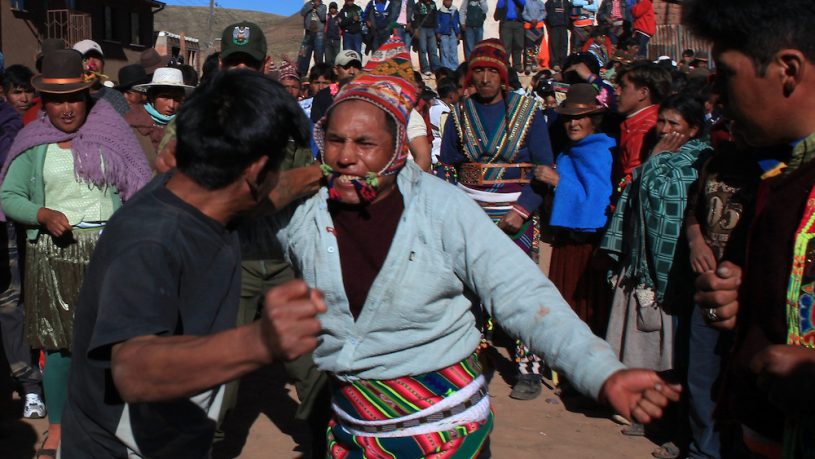 Held in Bolivia every May, this festival starts with thousands of people gathering together to dance and ends in bloodshed… and sometimes death! Dating back more than 600 years, the Tinku festival is based on a religious festival where people spilt blood to ensure a good harvest from the Goddess, Pachamama. These days, it's more of a way for rival communities to get drunk, let out some frustration and beat the pulp out of each other. Some use rocks held in their hand to give greater force to their punches, others wrap strips of cloth with shards of glass attached. In the old days, fights could lead to death but nowadays fights are broken up by fellow watchers and the authorities occasionally have to use tear gas to disperse the crowd.
2. Mass Military Parades – North Korea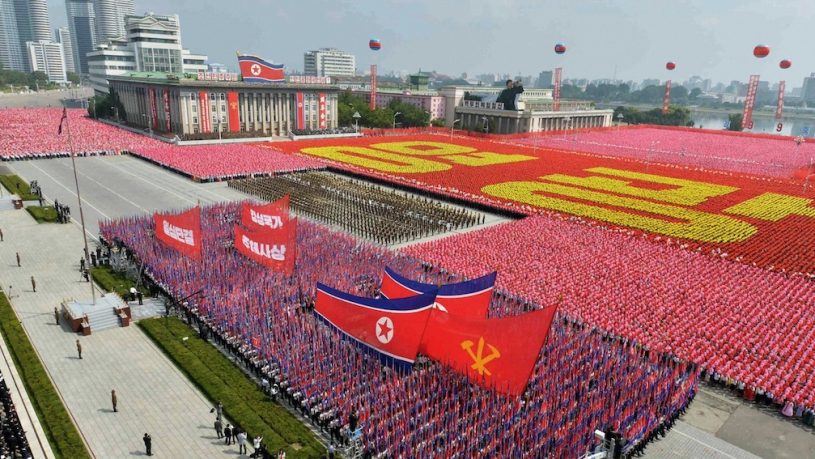 DPRK's military parades are well known and are held on major anniversaries of significant events in the DPRK – such as Party Foundation Day, Kim Il Sung's Birthday, Military Foundation Day, Victory Day, etc. Carefully choreographed, thousands of troops march in an elaborate formation having practised for months with tanks and missiles following and planes soaring overhead. These parades are held sporadically ever year or two and the dates are not announced in advance, so it's a very special event when one happens to be in Pyongyang during a parade.
This April will be the 85th Anniversary of the Military Foundation Day and the rumour mill is rife with potential events for the day. Will a military parade be held? Only one way to find out: Military Foundation Day Tour.
1. San Pedro Cutud Lenten Rites Festival – Philippines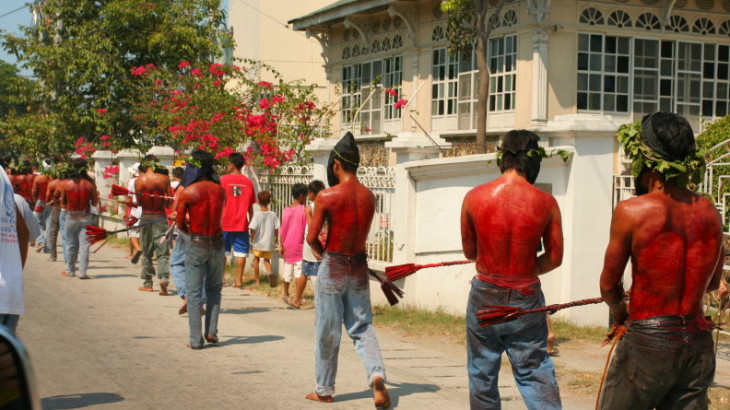 This festival is a re-enactment of Christ's Passion and Death, which takes place on Good Friday or the Friday before in Barangay San Pedro Cutud, Philippines. It includes a dramatic play depicting the Passion of Jesus Christ: his trial, suffering and death, culminating with the actual nailing of penitents to a wooden cross. Other penitents whip themselves using bamboo sticks tied to a rope. Some believe that by being nailed to the cross or whipping themselves, that they will receive the forgiveness of their sins. To others, it's their own way of showing their faith, atonement and self-sacrifice.
---
If this weird festival sounds like your kind of event, great news! We'll be attending the festival this April. But don't worry – participation is by volunteer only.
View the tour here.
About Post Author
.