The Caucasus. A mystical, ancient land where unrivaled natural beauty and hospitality are contrasted by war, sorrow and centuries of rebellion. These are the badlands that separate Europe from Asia and for centuries have served as Russia's wild Southern frontier, as well as one of its most crippling obstacles. The region boasts a patchwork of cultures and language as well as the scars left behind by some of history's biggest players. Everybody from the Romans and Mongols to the soldiers of the Tsar and the Islamic insurgents of Chechnya have left their mark on this land.
With Young Pioneer Tours leading multiple action-packed tours through the countries that define the Caucasian badlands, including the breakaway states that technically don't exist. We decided to give you five reasons to visit this incredible land.
Written by Joel, our man in Soviet Europe
---
#5 Cultural variety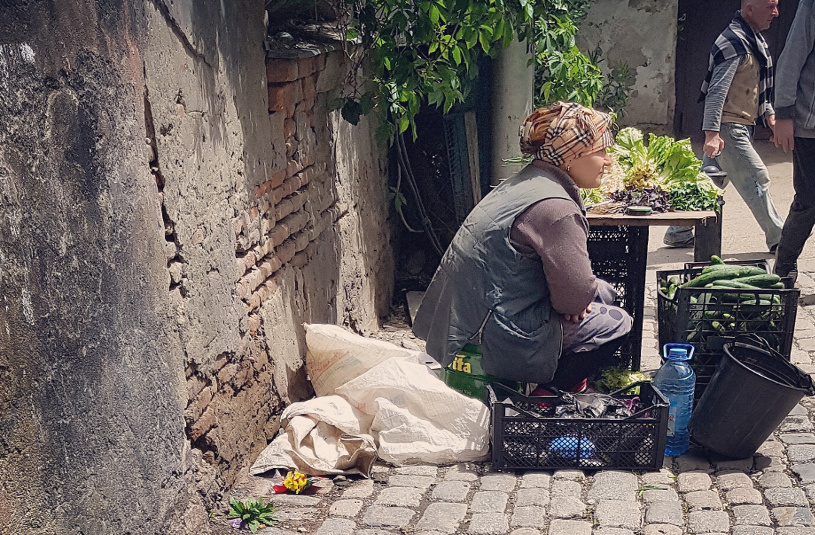 The Caucasus is one of the most culturally varied regions on the planet. If you travel to only a couple of the Caucasian states, such as Georgia, Dagestan, and Armenia, you will feel as though you have traversed hundreds. The culture, language, and people can drastically vary from one village or town to the next.
If you're already familiar with Caucasian cuisine, you know it needs no introduction. The food in the Caucasus is out of this world, you will come across an array of tasty dishes that can only be described as a mixture of Persian, Arabic, Turkish and Russian. There's plenty of it too.
As a result of being a strategic crossroads for the world in centuries gone by, the Caucasus ensures you will find a large array of fascinating and friendly people, which brings me onto my next point:
#4 The Hospitable Locals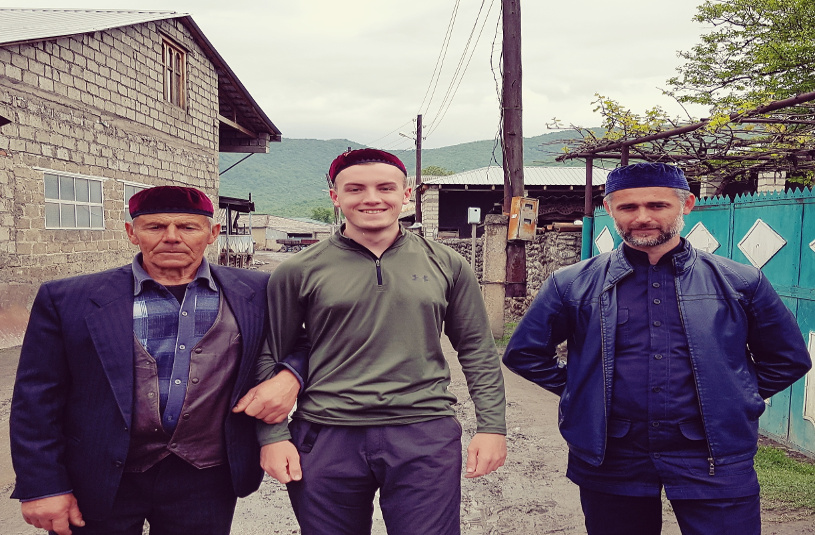 Ancient laws and customs are still practiced in the Caucasus. Most Caucasian cultures consider guests as a gift from God and do not hesitate to show their enthusiasm for this ancient custom. You will make friends for life, be invited into homes and witness the kindness of the local people who are genuinely interested in you and want to show you what their country has to offer. As a result, the hospitality in this region is second to none and the treatment I received during my time there will always stay with me.
One experience I remember was hiking high in the Chechen mountains and enjoying the mindblowing scenery, before being caught in a sudden thunderstorm. I approached the only farmhouse I saw and asked for shelter, despite being in a region plagued by civil war and banditry, I was welcomed in without a second thought. Despite the family living a very basic life with very little belongings, they were some of the most cheerful people I've ever met. They proceeded to prepare a feast for me and help dry my clothes. Upon leaving and attempting to give them money for their help, they flat out refused and were genuinely shocked.
#3 Geographical variety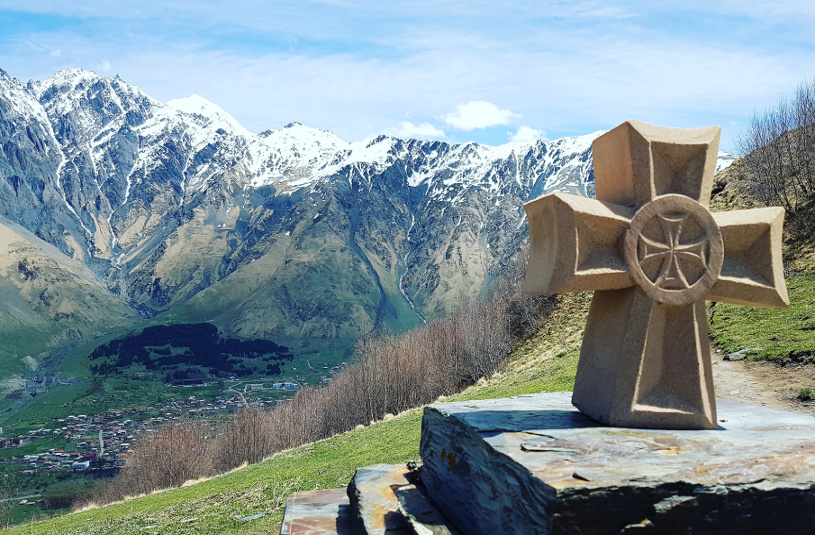 The geographical variation in the Caucasus is beyond incredible. From the Black Sea to the Caspian sea and the land in between you can bathe on tropical beaches, climb some of the biggest mountains in Europe, hike through miles of unspoiled countryside and forests.
The region is dominated by the mighty snow-capped mountains that cut through it. These have formed a natural barrier for thousands of years. They provide incredible trekking, white water rafting and climbing opportunities with little to no other tourists and the chance to see incredible wildlife in its natural habitat including, of course, Wolves and Bears.
The best time to visit the Caucasus is June to September when summer is in its full glory. This period will also give you the chance to see the Nomad shepherds taking their cattle and flocks higher into the mountains.
#2 A history lover's dream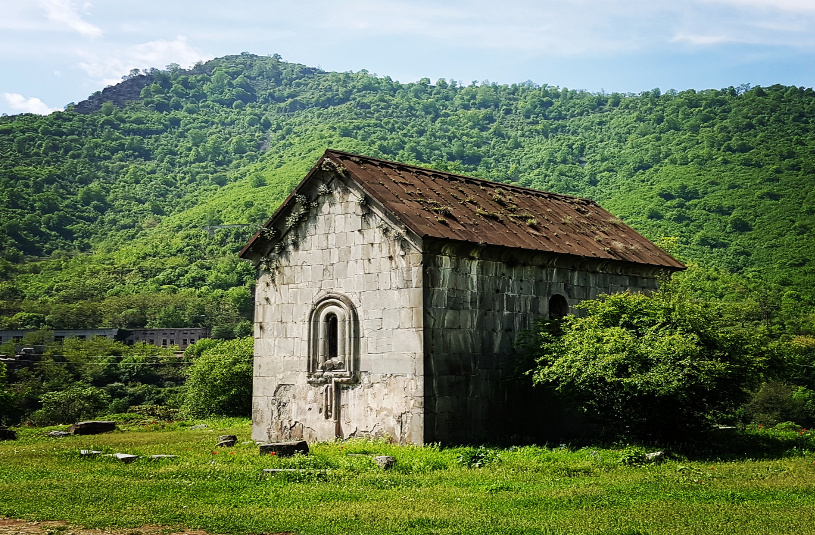 The history of the Caucasus is sometimes difficult to believe, given the extremities of events that have occurred in the past. The past few centuries there have been fast-paced, surreal, sad and brutal. The modern-day Caucasus are littered with relics to appeal to any historical taste.
In the mountains, you will find solitary mountain fortresses and watchtowers long abandoned, now kept watch by the mighty Caucasian Eagles that have made their nests inside and soar above.
On the action-packed YPT tour of Chechnya, one highlight is the medieval necropolis of the ''City of the Dead". Built in the Middle Ages to deal with outbreaks of plague and illness, it was designed for the local sick people to go to and die. Others believe it was a resting place for medieval knights.
#1 Visit countries that technically don't exist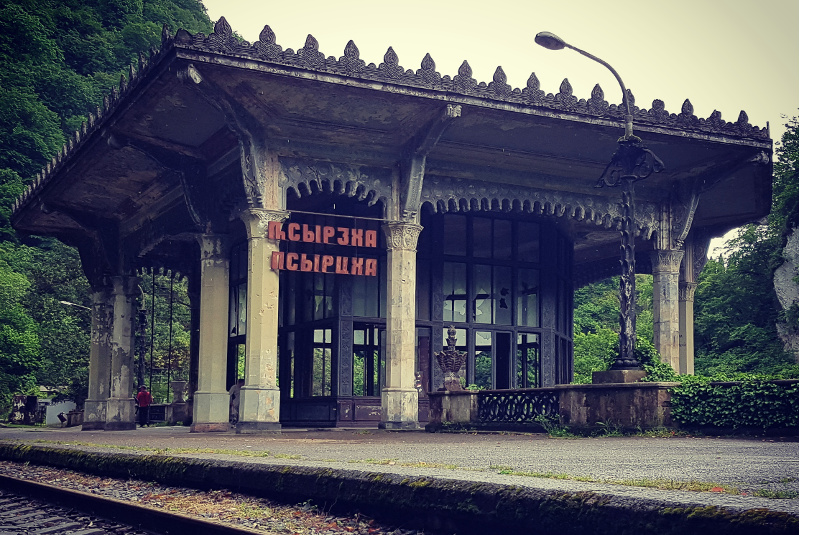 Visiting the Caucasus allows you to access three of the world's four main unrecognized countries: Abkhazia, South Ossetia and Nagorno Karabakh. Each of these countries presents a vastly different, surreal experience and have unique cultures and backgrounds. Whilst war has raged through all of them, at the present time they are considered frozen conflict zones and relatively safe to enter with good planning.
---
YPT currently offer in-depth, off the beaten track tours to the Azerbaijani exclave of Nakhchivan and to various unrecognized countries:

Abkhazia, Nagorno Karabakh

,

Transnistria

and

South Ossetia

.
Whilst these unrecognized countries can be difficult to get to alone, you can rely on us to gain you entry into these mysterious and uncertain countries.
About Post Author
.