About us
Why Young Pioneer Tours?
We at Young Pioneer Tours started from humble beginnings as a group of expats living in China brought together by our love of being on the road. By the nature of our own travel we learnt what makes and breaks a good trip, which made starting our tours much easier. Now, years down the line and countless tours behind us, we have tweaked and experimented with our tours to best fulfil what you guys out there are looking for, making a lot of new friends and having some interesting and bizarre experiences along the way.
We try to find ways to keep our tours as cheap as possible, to encourage all walks of life to come and see our destinations, a factor that has been key in the growth of YPT. All our group tours come with an experienced YPT guide who gives you the opportunity to do things you couldn't do without them there to make it happen – something which is of utmost importance when off the beaten track. We have a great reputation for awfully fun guides who bring out the travel bug in people while ensuring that everything runs smoothly.
There is an attitude to travel commonly associated with experienced backpackers which we fully believe in; going out of your way to help others on the road, share experiences and make friends wherever you can. It's this attitude which has opened doors to us that can't be opened in other ways. Our guides have developed close bonds with the local guides and our regular customers, while maintaining the professionalism required to make everything come together to give people great memories and stories to go home with. Opening doors for people and bringing together like-minded travellers has become our main driving force and always pushes us to get the most out of each destination at a budget price. We love what we do and the community we are involved in and will keep trying to push the envelope for opening tourism in places often forgotten.
The Team
What separates YPT from the crowd in our own humble opinion are our professional, friendly and super fun guides who accompany every group tour, and not only enjoy fantastic relations with our colleagues in the DPRK and around the world, but have the first-hand knowledge and know how to open doors that would otherwise remained closed if not travelling with us. All guides work full time for the company, and are supported by a great team of staff that help out in the office.
GARETH JOHNSON – 36 – UK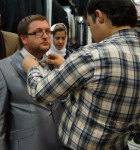 I founded YPT way back in 2008, as at the time I realised there was nothing in the way of a budget company that catered for the demographic of people who would not usually do "group tours", so felt I could combine my love of travel with my new-found love for the people and culture of the DPRK! Later I was lucky enough to meet people who shared my ideas and passions, which has led us to where we are today! In the DPRK my favourite place is hard to say, but would probably be a combination of Mt Paektu and Chongjin. Paektu simply for what it represents, and its utter beauty, and Chongjin simply because it is so rarely visited and offers a really interesting insight into the the DPRK, both from a business and social point of view. The seafood in Chongjin is also great, plentiful and cheap! Aside from the DPRK I like to "pioneer" our new destinations, such as Transnistria and Iran. Having lived away from the UK since 2001, and having visited many countries, I still get the biggest thrill in soaking up a new place and everything it has to offer. I am pretty sure this is something I will never grow out of! What I love most about YPT and my job is that the people we attract on our tours are people that I would genuinely be happy to be travelling with. They are "my" kind of people, and I am happy to say I have made a lot of friends through the job.
TROY COLLINGS – 30 – NEW ZEALAND
I've been a partner at YPT since May 2009 and I think it's the best job in the world. I love visiting the DPRK and feel fortunate to have some wonderful friends there and to be able to see things changing over time. Before moving to China, I studied International Business, Management and Employment relations and Commercial Law at the University of Auckland, New Zealand. My favourite city would have to be Pyongyang, mostly because it has more nightlife. Kaeson Youth Park is absolutely amazing, and the superman-style roller coaster there is legitimately world-class scary, I also enjoy the local bars and places such as Munsu Water Park. Outside of Pyongyang I have a soft spot for Rason – it's the only place in the DPRK where tourists can visit a local market, and I love to go there, get some fresh seafood and eat it for dinner that evening. I also like the barber shop there, it's so relaxing to just sit down and get an old-fashioned close shave. I tend to find the two most common questions I get asked about my job (not the DPRK) are how did I get end up a partner at YPT and does it get boring seeing the same things and eating in the same places? Well the answer to the first is pretty simple: Luck. I was fortunate enough to meet Gareth, become friends, travel to the DPRK with YPT and then wanted to get involved. Finally: it never gets boring. I love the little discoveries on every trip, the excitement of any new destination and most importantly making new friends and sharing an adventure with a group of like-minded individuals.
SHAN COLLINGS – 34 – CHINA
I've been a partner at YPT since 2009 and manage the financial side of the company. I fell in love with the DPRK from my first trip there. Not only because of the friendly people, beautiful sights and colourful events there, but also because it resonates with my Chinese background. Before returning to China, I lived in New Zealand for 8 years where I studied Marketing and Finance at the University of Auckland. My favourite city is Rason (OK, technically not a city but a zone, but it's my favourite anyhow!) because you can see more aspects of real Korean life. My favourite place to visit in the DPRK is the Chonsam co-operative farm, just outside Wonsan city. Experiencing the model rural lifestyle of the local people always makes me feel closer to them. I also love children so I like the nursery and the kindergarten there. I also love Tibet- I always find it so spiritual to camp at Mt Everest base camp – it seems like I can nearly touch the sky, and as a photography fan I love capturing the scenery, people and clouds there. I hope one day I can show you these places!
ROWAN BEARD – 29 – AUSTRALIA
I was based in Vietnam for a few years living the simple South East Asian life. I've always had a fascination for the DPRK. I'm not entirely sure if it was because of all the reports I would read about it in the media or if it was just one of those places people wouldn't expect you to travel to.. or both?  I made my first trek to North Korea with YPT back in 2012 where I met Troy as my western YPT guide. I wasn't entirely sure what to expect whilst being in the country but what happened to me during my time in Pyongyang completely changed my perception of the people.
It was May Day tour and there were lots of Koreans out and about celebrating. I found myself laughing, singing, drinking and dancing with the locals to welcome in Spring. Something I would never have imagined at first. Also something I knew my mates wouldn't quite believe me if I told them. In 2013 I became a tour guide for YPT focusing my efforts and YPT's progression on the DPRK. I get a big kick out of taking in tour groups and having a good time with our customers. When I see newcomers enter North Korea with uncertainty on their faces it reminds me of my first visit. However, it's the ending result of high fives, smiles and farewell hugs to their Korean guides which reminds me why I decided to become a North Korean tour guide.
SHANE HORAN – 30 – IRELAND
I moved to Beijing to start working for YPT in April 2014, before that I've been hopping around the globe for the last 5 years living in New Zealand, Australia, Vietnam, India, Laos and Cambodia. Having studied International Relations, History and Geography I've always been interested in the world around me.
My favourite part of Korea is the east coast. There's a lot to be said for BBQ clams washed down with litres of soju followed by a sing song around the beach fire!
I'm passionate about travel to so called "rogue nations" and changing people's often incorrect perceptions of them. Working for YPT has proved to be a perfect fit for me. We're all like minded avid travellers and a small tight knit family passionate about the DPRK. I'm living the dream and long may it continue!
SOPHIE CHENG – 28 – CHINA
I'm Sophie and I have been working at YPT since 2013 as its finance administrator. I graduated from Xi'an Fanyi University and was previously an English teaching assistant. I largely organise tour bookings, administration and accounts at the company. I enjoy helping our customers see more of the world, just as I would like to do myself someday.
CHARLOTTE GUTTRIDGE – 25 – UK
I joined YPT in 2014 as the media officer. I traveled to the DPRK with YPT in June 2014, and I knew instantly that I had to be involved in something so unique and fascinating. I have felt an almost magnetic pull to the DPRK for many years, and after experiencing it for myself I was enthralled. Working for YPT is a dream come true, and I feel privileged to be a part of such an excellent team, providing such an extraordinary experience.
I've lived in the UK, Australia, and Thailand and visited many countries in-between. My favourite thing about the DPRK is definitely Nampo beach. Dancing, singing, playing volleyball and eating with locals is the highlight of any trip. See you on tour!
AMANDA MOORE – 27 – U.S.
I hail all the way from Albuquerque, USA (Breaking Bad, anyone?). In my past I've been a competitive gymnast, worked on an ambulance, and spent time as a wilderness survival guide in the Sonoran Desert. I then moved to Hawaii to finish university, and it was during this time that I first travelled to the DPRK as part of my studies.
My first experience with YPT was in June 2015 when I spent three weeks exploring many parts of the DPRK and Borderlands on the All Koreas Tour. Although I'd been interested in the country before, the trip was such a unique and eye-opening experience that I knew I would find a way back… and only a few months later found myself a spot on the YPT team!
In my youth, like many others, I never had the opportunity to travel internationally. As I've grown up and ventured further from my hometown and home country, I've realized just how large and exciting the world is, and I love helping others see some of these amazing places too!
MATT KULESZA – 30 – AUSTRALIA
I'm a musician and former teacher originally from Melbourne, Australia with a degree in International Relations and World Religions. I've lived in Tokyo and been lucky enough to have travelled to over 30 countries. However, none of these places affected me quite like my time in the DPRK.
I've been fascinated with the DPRK for as long as I can remember. My first trip to the DPRK was in 2014 with Young Pioneer Tours. After those first two weeks, I was officially hooked. Aside from all the Soju, Nampo's famous 'petrol clams', and the friendships made with my Korean guides, the highlight of my time in DPRK was learning to sing the popular Korean song 'Pangapsumnida' (translated as 'nice to meet you')… and being subsequently dragged by one of my Korean guides to perform the song in front of hundreds of locals during the holiday celebrations at Moran Hill in Pyongyang… my first act of musical diplomacy!
Now, working at Young Pioneer Tours, I hope to help facilitate similarly meaningful experiences for future tourists travelling to these fascinating parts of the world.
JOHN MCGOVERN – 34 – UK
While doing fieldwork in the countryside of the old red capital Yan'an, north China, in 2010, I was put in touch with YPT by a friend. As luck would have it a tour of revolutionary China was soon to be passing through, and I was able to host them in my town for a day's sightseeing and a night's drinking. One thing led to another and I am now working full time at YPT as a tour guide to the DPRK but mainly working in our International Tours department and designing and leading the China tours.
I have lived in China for over 6 years after studying Chinese at university, interested in all things communism from the DPRK to Cuba, without forgetting the old red base of Yan'an. So it was a no brainer to join the YPT team, both for my colleagues and to meet the people who come on our tours!
VICTORIA JIANG – 23 – CHINA
I joined YPT in March 2016, I'm currently studying English Literature and Linguistics at Xi'an International Studies University and will hopefully be graduating this year. I'm really passionate about English and all the foreign cultures. I have joined group tours while travelling both in China and America, so when I heard about YPT from my current colleagues I was attracted by the uniqueness of North Korea and the other countries they visit on international tours. I haven't been to the DPRK yet, but I am looking forward to going there and hopefully I can also show you around one day!
JOSH GLEESON – 31 – AUSTRALIA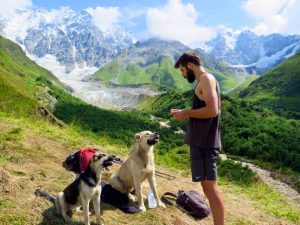 I've been an avid traveller for as long as I can remember, having visited 35 countries throughout Asia and Europe including stints working as the general manager of a bakery in London, at an aquaponics farm in Hawaii, as a surf camp leader in Hainan and as a bachelor party guide in the Philippines.
I've always been interested in unique travel experiences and after a 2016 visit to the DPRK, fell in love with YPT and found myself interning at YPT's infamous DMZ Bar in Yangshuo over the summer. Having spent a significant time in Myanmar (I was *this* close to opening up a hostel in Inle Lake) I found myself running a tour in the country, got a taste for the tour guide life and before I knew it was back in DPRK – this time running tours! Having the opportunity to join the team of a unique travel company like YPT is a dream come true and I look forward to sharing a beer with you somewhere in the world soon.
ESTELA ZHANG – 25 – CHINA
I lived in Kansas for five years. In December 2015, I got my bachelor degree and I came back to China. My time in the USA was a really incredible journey, because it was the first time that I went to another country. And then it totally changed me, I thought traveling would be the best way to make myself being more confident and knowledgeable. Because of my experience in the USA, I built my own philosophy of life – travel is not just going somewhere and seeing different things but would let you find your soul.
"Budget tours to destinations your mother wants you to stay away from!" When I saw these words for the first time, I was attracted to YPT straight away. I am crazy for adventure! So, here I am. I joined YPT in December 2016 as an office administrator. As I become more and more familiar with my team, I'm growing even fonder of YPT.
I invite you all to come to Xi'an and we'll show you the amazing things here. There are so many delicious foods waiting you, and we are waiting for you!
Benjamin Johnson – 24 – Australia
I first went to the DPRK as a tourist with Young Pioneer Tours at the end of 2015 where I fell in love with the people and beauty of the DPRK. Since the start of 2017 I have been working for YPT as a guide in the DPRK and am loving every minute! I previously worked as a tax consultant for Ernst and Young in Australia and later I worked for an economics research institute in Cambodia. YPT is different to my previous jobs, but is definitely a welcomed change.
I am obsessed with overseas travel and have taken every opportunity I could to explore the weird and wonderful places in the world often finding myself in strange off the beaten path places. So far my favourite trips have been to Kyrgyzstan, Iran and of course the DPRK. I am extremely excited to be a part of the team at YPT and can't wait to see what adventures it will bring.
I have lived in Taiwan, Cambodia, Australia and am currently based China where I am running tours to the DPRK.
Lana O'Sullivan – 23 – UK
For reasons that I've often struggled to explain to friends and family, the DPRK has always enchanted and enthralled me. Anything to do with communism, creepy or mysterious places and strange ideologies turns me on, so working for YPT was an obvious choice. Having followed the company since I was 16, I finally made the move to China in May 2016 after a dismal stint in corporate marketing, and have never looked back! My interest in travel and writing has taken me to many interesting and strange places, the most epic to date being a road trip though the meth capital of California during my time studying at Berkeley. As you may be able to tell, YPT staff aren't the beach holiday-ing type.
RIK BRINKS – 32 – THE NETHERLANDS
From the moment I decided to go to DPRK I was excited knowing I would go and experience something different. Even for Dutch peope – who seem to travel all over the world- DPRK seems a small bridge too far. It's not, though. All expectations were easily met on the tour I did in September 2013 when I joined the Mid-September Mass Games-tour. Ever since, I felt sympathy for YPT; their relaxed, open-minded, and progressive way of organizing tours across the world spoke to me. After returning to The Netherlands I stayed in touch with YPT and introduced a new destination; Haiti. Interesting about this island is the noticeable contrast between the troubled past and the cultural heritage e.g. the mysterious Vodou. This place should definitely be on your list, too! The first trip to Haiti took place in May 2014. It was a successful and interesting travel experience. In the future I will be in charge of tours to Haiti, Venezuela and who knows what else!
MARKO MOUDRAK – UNKNOWN
I was born in a country that no longer exists – old Soviet Union.  Once the Iron Curtain fell, I did what any caged animal would do – run, eventually ending up in the great white north, aka Canada.   After getting a degree in engineering and a number of years in corporate life, I got bored, got a degree in photography in New York and went back on the road.  70+ countries and a number of passports later I never looked back.
In 2011 I met Gareth, Shan, and Troy and the rest of the YPT team – people that share my passion for travel and views; I have worked with them ever since.  I now run tours to Iran, Armenia, Georgia, Ukraine and the rest of Eastern Europe as well as a basket of unrecognized countries.
I am passionate about travel and sharing the world around us.  I strive to give customers unforgettable experiences and get as much exposure with locals as I can in order to dispel negative myths about people of so called rogue nations.
BEN & EILIDH CROWLEY – 28 & 26 – AUSTRALIA & SCOTLAND
Having developed a knack for travelling to unusual destinations, our travel experiences include over 70 countries each, most of which we've driven our own car to, and many of which are the types of places YPT takes tours to, some of our favourites being Iran, Nagorno­Karabakh and Transnistria. After Ben proposed at the Gates of Hell in Turkmenistan, the world's second most closed country, we thought it was only fitting that we honeymoon in the world's first most closed country, North Korea. Not only did we fall in love with DPRK while we were there, but somehow over way too many Taedonggang beers and sojus, we also fell in love with Troy, Rowan and the YPT team and and started hatching plans to start YPT's tours to Turkmenistan and Central Asia. With Ben's Masters thesis on Central Asian politics, Eilidh's career in tourism, and our desire to explore and show others the hidden corners of the world, it was a perfect match.
ALISTAIR RIDDELL – 37 – UK
I ran away to join the circus a few years ago and now work as an independent theatre production consultant in between taking tourists to places their mother definitely would rather they didn't go to. I host tours around Chernobyl but spend most of my time in Cuba, and despite having visited every province of the island I still have a long and growing bucket list of places to explore. I particularly enjoy the lesser-seen side of Cuba where regular tourists don't venture, such as relics of Cuba's Soviet relations but I also like exploring the 'new' Cuba – checking out the new restaurants, bars and other private businesses that are springing up every day.
Phillip Gorny – 39 – Poland/U.S.
I was born in Poland but left at a young age and grew up in California. I started travelling while in high school, picking up my first film camera at that time. Over the next 20+ years I managed to visit and photograph over 130 countries. My fascination with the world and various cultures led me to study and get degrees in History and Anthropology.
My first trip to the DPRK was for the Pyongyang Marathon and that's how I got to know YPT. It was an amazing tour and experience that resulted with us working together. I'm happy to share my knowledge, experience and techniques with others. Partnering with YPT through photography tours and workshops is an exciting way to do so.
Frode Kjems Uhre – Denmark
I live in Copenhagen in Denmark.  After studying biology and natural science at the university in Denmark, and getting a degree in computer programming, I decided to be a pilot.  But after working as a commercial pilot for Scandinavian Airlines for 16 years, I was forced to retire from flying, as my back was unhappy with the long hours sitting still in the cockpit seat of the Airbus 340.
I love to travel, and I have visited all 193 countries on this beautiful planet and I have been scuba diving in 116 of them so far. I am a scuba diving instructor and I have been working as a scuba diving guide on expeditions to extreme dive destinations like Antarctica and Svalbard in Arctic Norway.  In 2014 I joined a tour to DPRK by YPT and became the first tourist to scuba dive in the country.  Now I look forward to working as a scuba diving guide for YPT in DPRK.