Since jumping onto the YPT team a month ago not a day has gone by that has been anything less than extraordinary. Dealing with North Koreans, learning how business and trade is done in a country that's quite difficult to contact from outside, and meeting some amazing travellers with very different backgrounds who all share the same curiosity about the DPRK is something that you can classify as a unique job.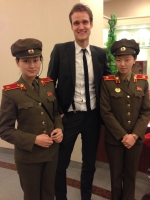 With every trip I make into the DPRK I'm discovering more about how diverse the Koreans are with tourists and how open and fascinated they are to listen to their stories about home and the outside world.
Working with YPT allows me to follow my passion of not only having fun with in a country where our customers would never have dared thought to enjoy before, but to give foreigners a better impression on the people and the country.
Sure, we've all read the negative press that floods our TV and newspapers on the topic of North Korea, but I want to show our customers that North Koreans are real people who have a real fondness for their leaders and live in a society they truly enjoy. I've had the pleasure during the many celebrations throughout the year to see families sitting around an open air BBQ, with drinks and smiles, singing national songs loudly with pride and dancing. Don't be surprised if they spot you nearby and encourage you to come join them.
It's a real pleasure of mine to witness the transformation of people's original uncertain thoughts and reactions of the DPRK. From the moment I first give our customers a friendly debrief in Beijing on the dos and don'ts of North Korea, and then only a few days later watch them throw their arms around their Korean guides wishing them the best in the future with plenty of smiles and good memories that were had in the DPRK.
On my last visit to the DMZ, YPT guide Chris and I were approached by a colonel who has been working on the DMZ frontline for some years now. He recognised me from a year earlier on my first visit to the DMZ. He asked us in Korean (which was translated to us by our awesome Korean guides) which country we both come from. I'm Australian and Chris is from the United States.
He then asked whether we are aware of our countries' history with the Korean Peninsula. Most of us are well aware of America's involvement during the Korean War, but the quiet little country down under is often ignored or forgotten about during most wars around the world. While he asked this certain question he looked straight at me. I guess he was assuming that I wasn't aware of my own country's involvement. I replied to him with straight shoulders and my hands by my side, taking in the seriousness of the conversation.
He then proceeded to ask why Chris and I are working in his country which was devastated by both of ours. We explained to him in turns that we both want to improve the world's understanding of the DPRK by taking tourists in and showing them the real DPRK, and sincerely wishing for a better and united future for both Koreas. The colonel's stern look soon turned into a smile and a hand was offered for both Chris and I to shake.
It's experiences like these that keep me deeply involved with North Korea and my involvement within YPT. I'm sure there will be many more unique moments that I'll run into during my time in North Korea and I truly look forward to it.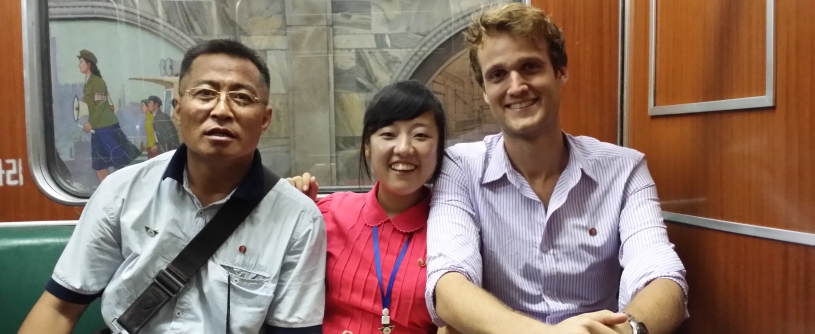 About Post Author
.