The process to visit Libya has been made considerably easier as of 20 April 2023 with the launch of not only a Libyan visa on arrival scheme, but also an actual tourist visa, as well as Americans and Russians now being allowed on tours.

Travel update: As of August 2023, the visa on arrival scheme is no longer available for tourists wanting to visit Libya. Now visas must be obtained from a Libyan embassy in your home country, or country of residence.
What is the Libyan Visa on Arrival?
While we still need to arrange the visa for you, you collect it on arrival and there is no need to send your passport to an embassy. The other main change is that there is now a Libyan tourist visa.
Previously all visitors to Libya needed to travel on a Libyan business visa, which is now no longer the case.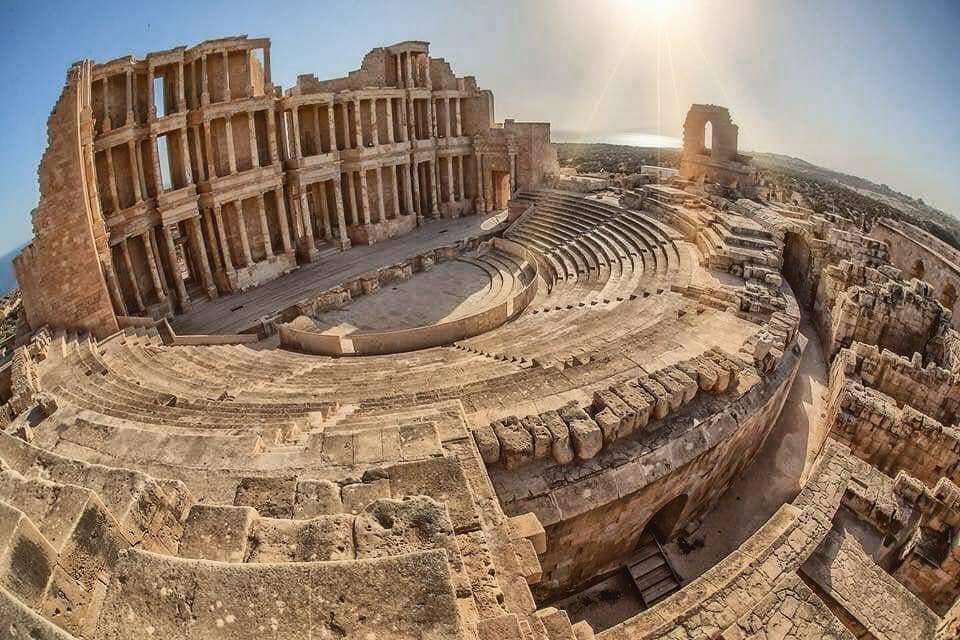 How much does a Libyan visa cost?
Young Pioneer Tours provide full visa support to arrange your Libya visa on arrival at Tripoli International Airport.
Please note, we can only arrange your visa on arrival to Libya for tourists who have booked a guided tour with us. There are no visas for independent travellers to Libya.
The cost of the Libyan visa on arrival is €150 and is included with your booking process with us. No additional fee is required once you arrive at the airport. It's a smooth process.
The visa on arrival cost for US nationals is €400.
Is it safe to travel to Libya?
We have been taking people to Libya for almost three years now and the situation is very different from the initial post-Gaddafi days.
As always though you should seek the advice of agencies such as the United Kingdom Foreign and Commonwealth Office (UKFCO) before deciding to travel.
You can check their website here.
How can I travel to Libya?
If you want to take advantage of the Libyan visa on arrival scheme then you can either book an independent tour with us, or join one of our upcoming group tours.
Libya is still not a place that you go backpacking in! This is though very exciting news and we will be greatly expanding our Libyan tour packages as a result.
You can join us on a group tour to Libya, or on a private tour to Libya here.
You might also want to know about how to get a Jordan Pass.
About Post Author
.