Watch our May Day video here!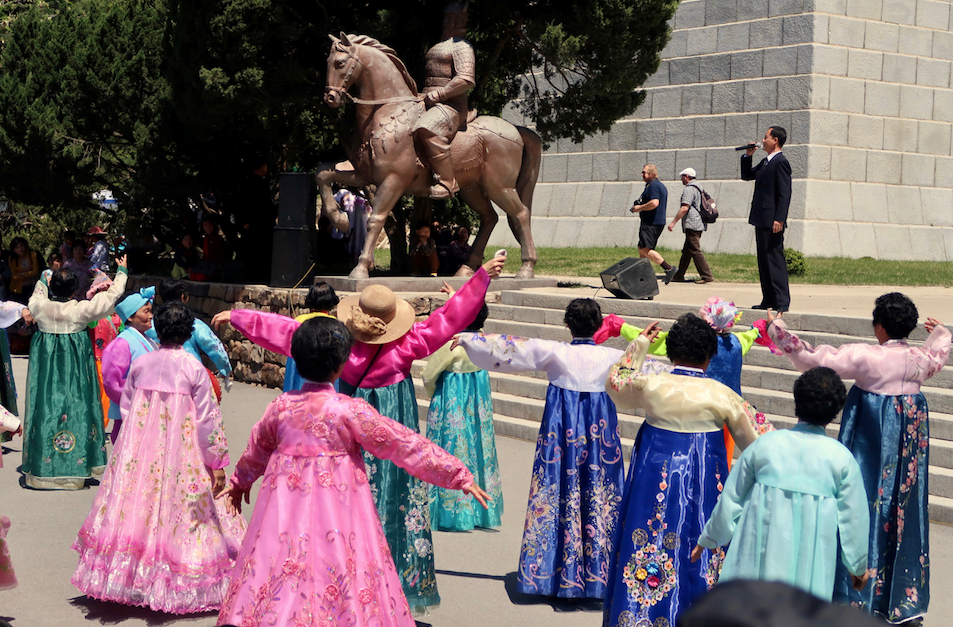 One of the best times to travel to North Korea is during May Day, or International Workers Day celebrations. Spring is officially here, Pyongyang's cherry blossoms are out and people are out celebrating and enjoying a well-deserved day off in the sun.
So what can you expect from May Day celebrations in North Korea? This year we took six groups of Young Pioneers to Pyongyang to mingle with the locals and celebrate the holiday at numerous locations around Pyongyang.
First stop was Mt. Taesong, complete with musical performances and dancing in the sun to everyones' favourite North Korean space-disco synth pop. Been practicing your classic spirit finger North Korean dance style? This is your chance to show off your skills by joining in with the women dancing in their gloriously vibrant Joseon-ot (traditional Korean dress).
 
The guys are usually found at one of the numerous volleyball courts, with international vs. local games a common sight for those wanting to engage in some friendly competition. With "free range" wandering very much on the cards, we're able to walk around and join in the local games and ride the amusement park rides including a rollercoaster, ferris wheel and dodgem cars. Or, try your hand at target practice with the makeshift BB-gun shooting ranges.


Next stop is off to Moran Hill in Pyongyang, brought to life with families and friends celebrating in the park with some seriously impressive lunch spreads and the smell of delicious, delicious BBQ smoke wafting throughout the air.


Kids are playing in the waterfalls and creeks and adults are drinking, dancing and partying the afternoon away, this is Pyongyang at its most relaxed with locals welcoming us to join in their dancing and to share a cheeky soju. Just be careful who you decide to "chuk-bae" (cheers in North Korea) as you may find yourself participating in a deadly drink-off, downing half a bottle of soju in one hit!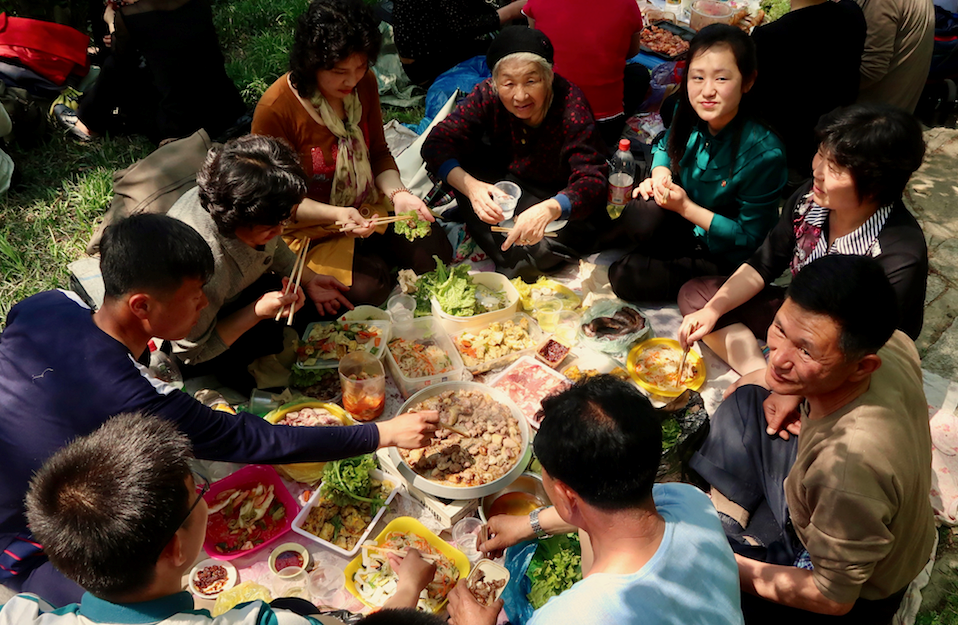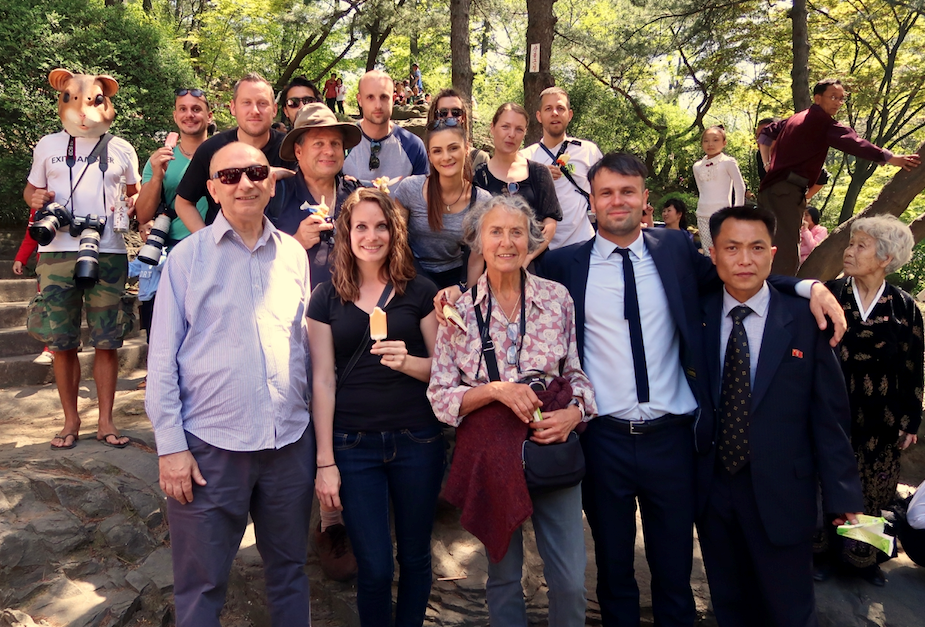 Watch this space for our 2018 May Day tour dates, released soon.